This is a required field.
Invalid
Part number
Error in validation!
Inline density meter:

L-Dens
+9
Entry-level models with 1 kg/m³ accuracy
Excellent price-performance ratio
All-in-one instrument in a compact design
Works even for aggressive liquids
Looking for consumables & accessories for this product?
Click here
The L-Dens inline density meters are more than just state-of-the-art measuring instruments – they're the result of over 40 years of practical experience in process density measurement. The L-Dens 7000 series combines high accuracy and a compact design, making it the first choice for precise density and concentration measurements. Thanks to the modular system and the wide range of integration options, these instruments can be easily integrated into measurement systems or production equipment.
The L-Dens 3300 inline density meters are budget-friendly entry-level models. The instruments are designed as a stand-alone unit, so there are no additional costs.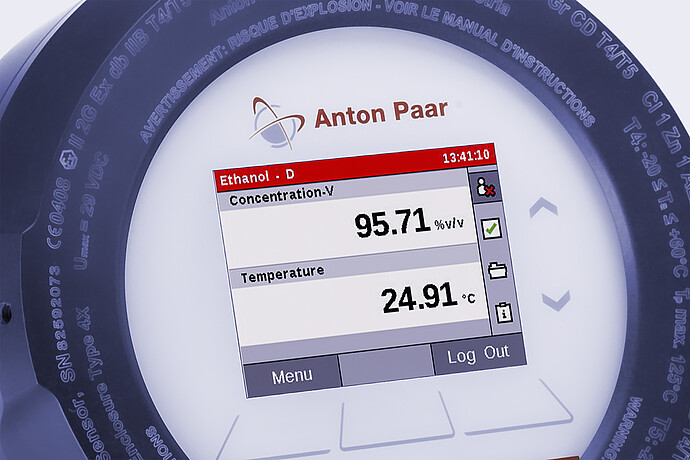 Accurate and reliable even under changing process conditions
Get highly accurate density and concentration measurements with a compact design
Use the most powerful inline density meter series in its class
Ensure high product quality, optimize energy and raw material consumption, and maximize production capacity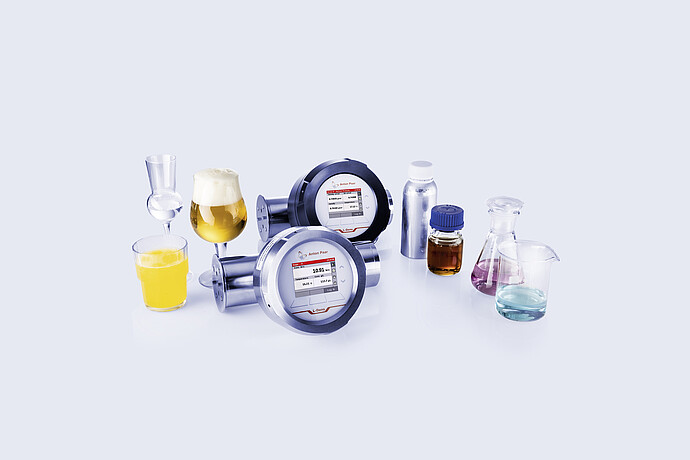 Inline density meters, optimized for every industry
Use the instruments, which are built with different oscillator materials, to measure non-corrosive and aggressive liquids, even in hazardous environments
Meet the requirements of a wide variety of applications in virtually all industries, including the chemical, beverage, petroleum, pharmaceutical, and ethanol industries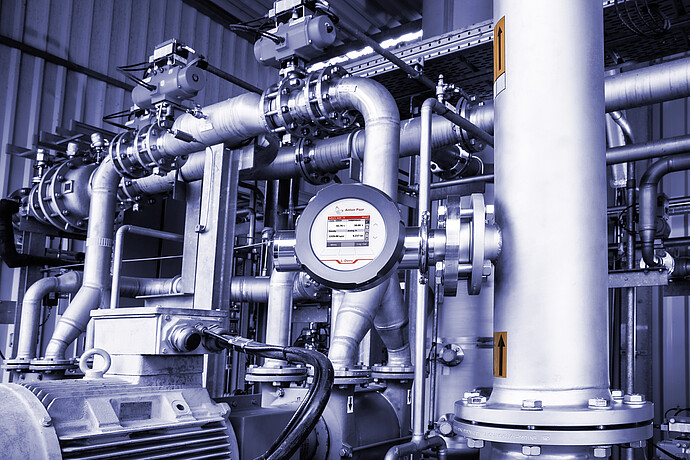 Maintenance-free, minimal integration costs
Use inline density meters that don't need maintenance or consumables
Adapt the modular instruments to your respective installation requirements, and keep your integration costs low
Access a range of Anton Paar accessories for inline, bypass, or tank installation
Benefit from small pumps that have been integrated into the instrument. These are controlled by the density meter, which means extremely fluctuating flow rates – or tank installation – pose no problem
Use these integrated pumps in hazardous areas with our new Inline Pump 300 Ex d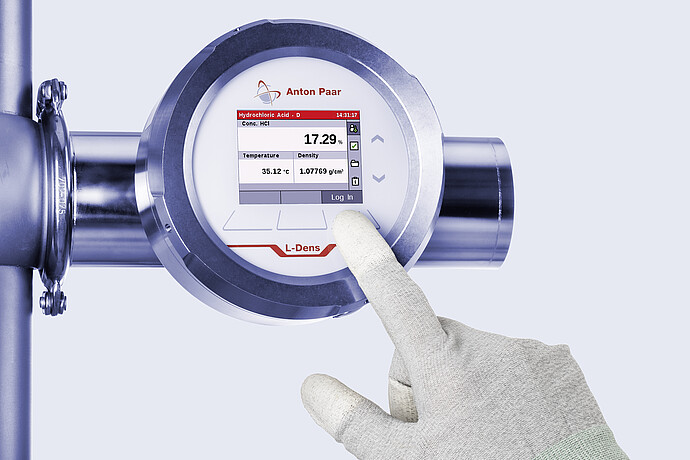 Easy to commission, easy to operate
Connect the inline density meters to the powerful mPDS 5 evaluation unit or combine them with the smart transmitter Pico 3000
Access a variety of communication protocols depending on your requirements
Get started quickly: instruments arrive factory-adjusted and preconfigured so you get correct instrument settings and application formulas from the get-go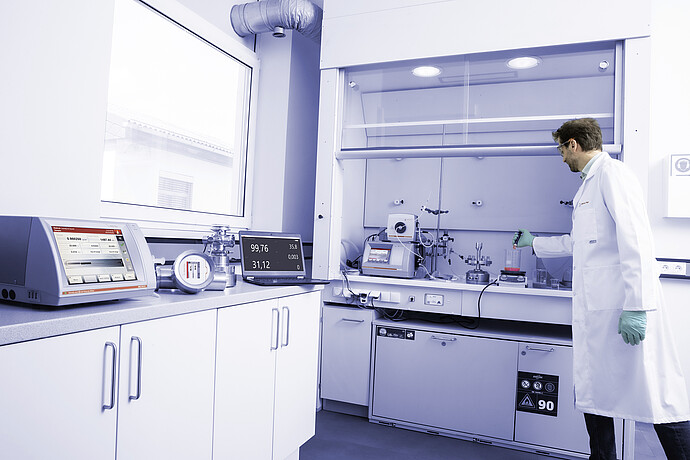 Comprehensive application know-how
Rely on our comprehensive database to help you best measure the concentration of your liquid
Draw on our industry expertise:

If your application isn't in our database, we'll develop a formula just for you
We'll suggest the measuring method (density, sound velocity, or refractive index) that's most suitable for your concentration measurement
L-Dens 3300: An entry-level model for all industries
Get 3-digit accuracy at an excellent price-performance ratio with these inline density meters
Stay flexible with integrated applications
Measure non-corrosive liquids, like cleaning fluids, as well as aggressive liquids, such as sulfuric acid, with a stainless steel or glass oscillator
Use the L-Dens 3300 in every industry
L-Dens 3300
L-Dens 7300 Petro
L-Dens 7400
L-Dens 7500
U-tube inner diameter
SST: 2.1 mm
GLS: 2.0 mm
6.3 mm
Density range
500 kg/m³ to 2000 kg/m³
Max. 1500 kg/m³
Max. 3000 kg/m³
Max. 2000 kg/m³
Standard adjustment range
500 kg/m³ to 2000 kg/m³
600 kg/m³ to 1200 kg/m³
Material of the wetted parts
SST: 1.4571, 1.4404, PVDF, Viton®
GLS: Glass, PVDF, Kalrez®
1.4404
1.4404
Alloy C-276
Incoloy 825
Tantalum
Alloy C-276
Accuracy in the adjusted range
1 kg/m³
0.5 kg/m³
0.1 kg/m³
Tantalum: 0.5 kg/m³
0.05 kg/m³
Process temperature
SST: 10 °C to +80 °C (95 °C for 30 min.)
GLS: -10 °C to +60 °C
-40 °C to +125 °C (145 °C for max. 30 min.)
Ambient temperature
(non-Ex versions)
10 °C to 40 °C
-40 °C to +70 °C
Process pressure absolute
SST: max. 16 bar
GLS: max. 6 bar
Max. 50 bar

Max. 50 bar
(HP version max. 180 bar)

Max. 50 bar
Recommended flow rate
SST: 10 L/h to 80 L/h
GLS: 10 L/h to 70 L/h
100 L/h to 500 L/h
Communication
Analog, RS-232, RS-485, Relay
Can be combined with Pico 3000, Pico 3000 RC and mPDS 5
Process connections
G 1/8"
Adapters for inline, bypass, and tank installation
Flange: EN, ANSI, JIS, Tri-Clamp, Varivent®; G 3/8", Tube OD 12 mm or 1/4"; others on request
Ex-Version
-
ATEX, IECEx, cQPSus, INMETRO, Peso
Dimensions:
non-Ex version (L x W x H)
Ex version (L x W x H)

166 mm x 155 mm x 91 mm
-

-
245 mm x 160 mm x 205 mm

245 mm x 145 mm x 185 mm
245 mm x 160 mm x 205 mm

190 mm x 145 mm x 185 mm
190 mm x 160 mm x 205 mm
ASTM
D1250
3300, 7300 Petro, 7400, 7500
Anton Paar Certified Service
The Anton Paar quality in service and support:
More than 350 manufacturer-certified technical experts worldwide
Qualified support in your local language
Protection for your investment throughout its lifecycle
3-year warranty
Learn more
Accessories
Accessories
Accessories
Accessories
Not all items are purchasable online in specific countries.
To find out if you can purchase online from your location, check the online availability below.
Online price only
|

excl.

incl.

0

VAT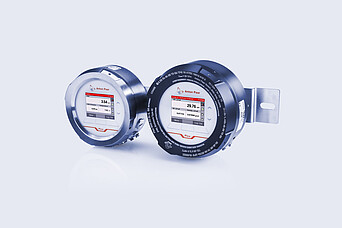 High-performance transmitter:
Pico 3000
Compatible with:
L-Dens 3300 | 7300 Petro | 7400 | 7500
Delivery time:
%1$s – %2$s working days
%1$s – %2$s weeks
%1$s – %2$s months
Product details
High-performance transmitter for real-time measurement
Integration into the sensor or as a separate remote-control unit
Various analog/digital and fieldbus interfaces
Optional Product Selection Mode: Define up to 32 products
Free Pico 3000 configuration software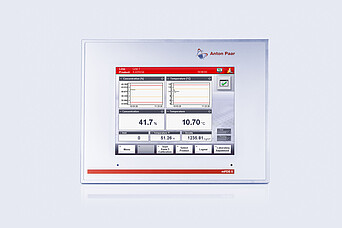 Evaluation unit:
mPDS 5
Compatible with:
L-Dens 3300 | 7300 Petro | 7400 | 7500
Delivery time:
%1$s – %2$s working days
%1$s – %2$s weeks
%1$s – %2$s months
Part number: 47839
Product details
Preconfigured user programs
Enhanced usability with intuitive human-machine interface
Alerts to prevent out-of-spec production
Flexible connectivity and access with different user levels