This is a required field.
Invalid
Part number
Error in validation!
Inline sound velocity sensor:

L-Sonic
Concentration measurement, interface detection, and product identification
For use in hazardous environments, i.e. chemical industry, and hygiene applications in the beverage and pharma industries
Available in e.g. SST, Hastelloy BC1, rhodium plating, and more
Easy integration, no maintenance, no consumables required
Looking for consumables & accessories for this product?
Click here
L-Sonic tells a story: a 30-year story of sound velocity sensor development at Anton Paar, culminating in the sleek L-Sonic 5100/6100 series, which delivers pin-point accuracy and constant quality control. The L-Sonic 5100 has a fork-type senor, the L-Sonic 6100 a tube-type sensor. Use them for inline concentration measurements, interface detection, or product identification. And rest assured: the sensors continuously monitor the product quality of liquids during production.
L-Sonic: compact, stand-alone, supremely accurate
The L-Sonic series' digital signal processing produces remarkable repeatability of 0.005 m/s (fork type). And a temperature-compensated crystal oscillator provides a measurement time basis of phenomenal exactitude.
Measurements uninfluenced by changes in pressure, flow rate, and viscosity
High tolerance to bubbles
Applicable for interface detection or product identification (fork-type sensor)
Ideal for OCR measurement (tube-type sensor)
The right instrument for demanding applications and hazardous environments
The L-Sonic sensors can be applied to a wide range of samples and are resistant to aggressive media because their wetted parts (L-Sonic 5100) comprise a variety of different materials. The sensor is suited to hazardous environments, including those where there is a risk of explosion, and to demanding hygiene applications in the beverage and pharmaceutical industries. L-Sonic's modularity means easy and cost-efficient integration. The tube-type sensor L-Sonic 6100 can be directly installed in small pipes, so the entire flow passes through the sensor, and the fork-type sensor L-Sonic 5100 is ideal for insertion into large pipes or tanks. Anton Paar's L-Sonic is versatile and resilient. Its solutions are comprehensive and customized across industry:
Hazardous environments (e.g. chemical industry)

Hygiene applications (e.g. beverages, pharma, automotive)

Full flow, inline, bypass, or tank installation
Save time: quick installation and start-up; no maintenance needed
With these sensors, you'll save a ton of time. Pre-configured and adjusted in the factory, they come with the right setup and integrated application formulas – installation, start-up, and commissioning are quick, no on-site adjustments, maintenance, or consumables are needed.
An Anton Paar measuring solution – tailored to your specific needs
Anton Paar draws from our comprehensive database and application know-how to give you the information you need to measure the concentration of your liquids precisely. In our in-house laboratory we measure your samples and develop the formula best suited to your needs. We identify the ideal measuring method (density, sound velocity, or refractive index) for your sample, as well as the perfect concentration and temperature range.
No matter which industry you're in, we help you determine the concentration of liquids accurately and efficiently. L-Sonic is the right choice for the chemicals, beverages, and petroleum sectors, and more.
L-Sonic 5100
L-Sonic 6100
Measuring range
800 m/s to 2500 m/s
200 m/s to 1560 m/s
Material of the wetted parts
Stainless Steel 1.4404 (316L)
HASTELLOY® HYBRID-BC1® alloy
Monel 400
Rhodium-coated

Fork length:
56 mm
125 mm
Customer-specific
Stainless Steel 1.4404 (316L)
Accuracy in adjusted range:
Reproducability sound velocity
0.1 m/s
Reproducability temperature
0.02 °C
Repeatability
0.005 m/s
0.01 m/s
Process temperature
-25 °C to 125 °C
CIP/SIP temperature and duration
145 °C for max. 30 min.
Ambient temperature
(for non-Ex versions)
-25 °C to 65 °C without HMI
-20 °C to 55 °C with HMI
Process pressure absolute
According to flange
specification
up to 70 bar @ 125 °C or
100 bar @ 50 °C
Recommended flow rate
0.5 to 6 m/s
50 to 700 L/h
Communication
Pico 3000:

Analog
HART
Modbus RTU
PROFIBUS DP
PROFINET IO


mPDS 5:

PROFIBUS DP
PROFINET IO
Devicenet
Ethernet/IP
Modbus TCP
I/O Board

Process connections
VARIVENT® N
VARIVENT® G
DIN 11851
EN 1092-1
ANSI B16.5
Tube end:
OD 12 mm
Dimensions:
Non-Ex version (L x W x H)
Ex version (L x W x H)

Depending on model
Depending on model

150 mm x 145 mm x 175 mm
160 mm x 160 mm x 190 mm
Explosion-proof versions according to ATEX / IECEx / FM / UL / CSA
Anton Paar Certified Service
The Anton Paar quality in service and support:
More than 350 manufacturer-certified technical experts worldwide
Qualified support in your local language
Protection for your investment throughout its lifecycle
3-year warranty
Learn more
Consumables
Consumables
Not all items are purchasable online in specific countries.
To find out if you can purchase online from your location, check the online availability below.
Online price only
|

excl.

incl.

0

VAT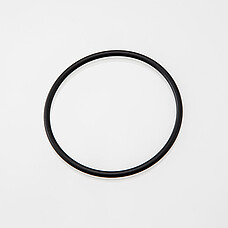 O-RING 60x3 EPDM 70 FDA COMPLIANT
Compatible with:
L-Sonic 5100 | 6100
Delivery time:
%1$s – %2$s working days
%1$s – %2$s weeks
%1$s – %2$s months
Part number: 74911