This is a required field.
Invalid
Part number
Error in validation!
Inline sound velocity sensor:

L-Sonic
Perfect sound velocity sensor for inline concentration measurement, interface detection, product identification, and quality control
Robust, durable, precise
Wetted parts, even for the toughest chemical applications
No bypass, no pumps, no valves needed
Looking for consumables & accessories for this product?
Click here
Consisting of two types of sensors, our L-Sonic series builds on more than 30 years of experience developing sound velocity measurement technology. L-Sonic 5100 is a fork-type sound velocity meter, while L-Sonic 6100, a tube type meter, is tailor-made for high-precision OCR measurements.
Our sensors are made of wetted part materials, such as SST, Hastelloy, or Monel. From the chemistry, petroleum, and mining industries to the HVAC and beer ones, these easy-to-use sensors are used in industries all over the world.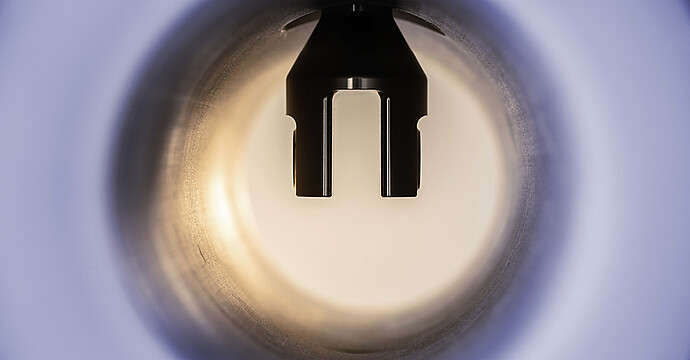 Conduct highly accurate measurements
Measure with repeatability up to 0.005 m/s for highly accurate results
Conduct measurements that are insensitive to gas bubbles
Measure even at flow rates at around 0 m/s- with high precision and reliability
Conduct high-precision temperature measurement for accurate formula compensation
Get peace of mind: Changes in flow-rate, pressure, and viscosity don't affect your results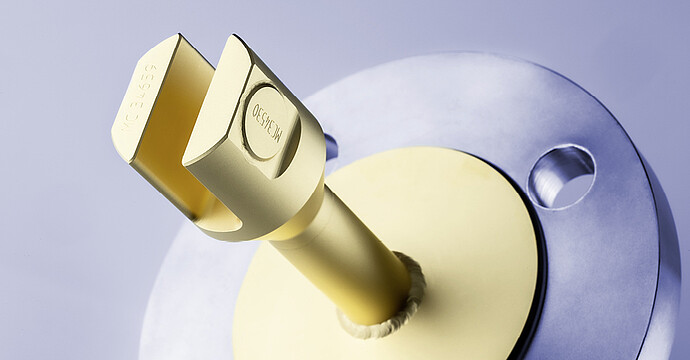 Withstand tough environments with the sound velocity sensor's robust design
Build your sensors from a range of high-quality materials:

1.4404 stainless steel as high-quality standard fork material
Hastelloy as high-tech material for sulfuric acid and other harsh chemical environments
Monel alloy for potassium hydroxide (KOH) and saltwater applications
24k gold and rhodium for the toughest situations

Get ex-d and hygienic certificates
Minimize downtime as the complete L-Sonic series is maintenance-free
CIP/SIP-ready and EHEDG certificate available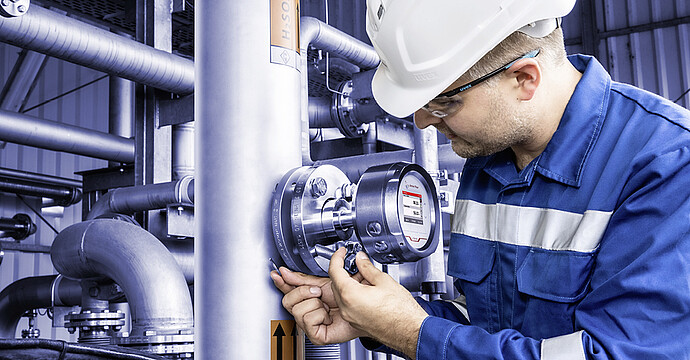 Integrate quickly and easily: No bypass, no pumps, no valves
Integrate cost-efficiently and benefit from a great price-performance ration
Optimize project costs due to fast ROI
Install directly in a tank or in a pipe within seconds
Measure at flow rates at around 0 m/s- with the highest precision and reliability
Access customized flange connections and fork lengths for your requirements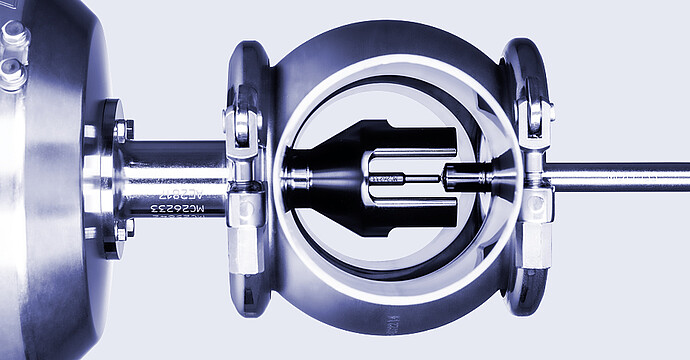 Enjoy various adapters and cleaning solutions
Access a wide range of different adapter solutions for convenient and fast sensor integration

PTFE/ PFA coated T-pieces and adapters for chemical installations
Reductions and sample cups for integration in small pipe diameters
Transition adapters for sensor integration in large tank and pipe connectors

Utilize several cleaning options that keep the fork clean without having to remove the sensor

Directly integrated cleaning nozzles for tank or kettle installations
Separated cleaning nozzles for flexible pipe installation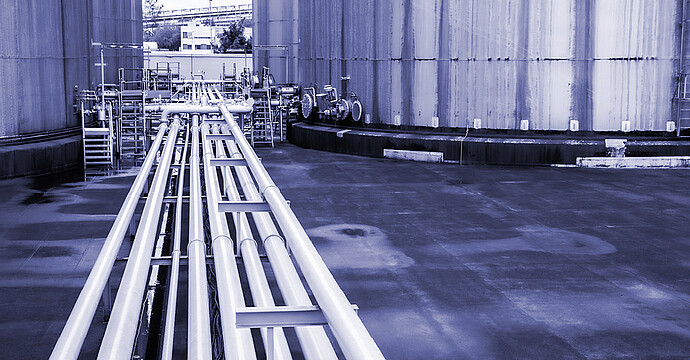 Choose only the best sensor for your industry needs
Along with other industries, our sound velocity meters have been best engineered for:
Concentration measurement in the chemical and petroleum industry
Concentration measurement of rolling oil emulsions in the steel, aluminum, and copper industry
Phase detection and product identification for all industries
Product quality control for all industries
Wort measurement in the beer and brewery industry
Sugar concentration measurement
Ethanol concentration measurement
Oil Circulation Ratio (OCR) optimization for the automotive and HAVAC industry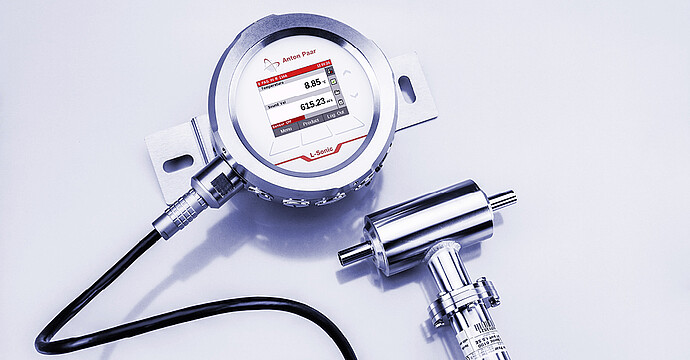 Optimize OCR measurements with L-Sonic 6100
Use L-Sonic 6100's plug and measure system
Access our extensive formula portfolio, which has been developed over decades

Formulas for classical refrigerants (R-1234yf, R-32, R-134a, and many more)
Formulas for Propane (R-290) and CO2 (R-744)

Optimized for automotive companies, parts suppliers, research institutes, and various companies from the HVAC industry
L-Sonic 5100
L-Sonic 6100
Measuring range
800 m/s to 2500 m/s
200 m/s to 1560 m/s
Wetted parts material
Stainless Steel 1.4404 (316L)
HASTELLOY®
Monel 400
24k gold-coated
Rhodium-coated
Stainless Steel 1.4404 (316L)
Fork length
56 mm, 125 mm (Standard) or customer-specific
-
Repeatability*) sound velocity
0.005 m/s
0.01 m/s
Accuracy temperature
0.1 °C
Process temperature
-25 °C to +125 °C
CIP/SIP temperature and duration
145 °C for max. 30 min.
Ambient temperature
(for non-Ex versions)
-25 °C to +65 °C without HMI
-20 °C to +55 °C with HMI
Process pressure absolute
According to flange
specifications
Up to 70 bar @ 125 °C or
Up to 100 bar @ 50 °C
Recommended flow rate
> 0 to 6 m/s
50 L/h to 700 L/h
Communication

Pico 3000:

Analog and Analog/Digital
HART
Modbus RTU/TCP
PROFIBUS DP
PROFINET IO
ETHERNET IO

mPDS 5:

PROFIBUS DP
PROFINET IO
Devicenet
Ethernet/IP
Modbus TCP
I/O Board

Process connections
VARIVENT® N
VARIVENT® G
DIN 11851
EN 1092-1
ANSI B16.5
JIS B2220
Customer-specific – on request

Tube end OD 12 mm
Compression type fitting (12 mm, 1/2")
Compression type fitting with external thread (NPT 3/4", G 3/4")

Dimensions:
Non-Ex version (L x W x H)
Ex version (L x W x H)
Standard fork length: 56 mm, 125 mm, or customer-specific design
149 mm x 142 mm x 147 mm
149 mmx 156 mm x 166 mm
*) Measure of the accuracy of a single L-Sonic 5100/6100 sensor
Anton Paar Certified Service
The Anton Paar quality in service and support:
More than 350 manufacturer-certified technical experts worldwide
Qualified support in your local language
Protection for your investment throughout its lifecycle
3-year warranty
Learn more
Consumables
Consumables
Not all items are purchasable online in specific countries.
To find out if you can purchase online from your location, check the online availability below.
Online price only
|

excl.

incl.

0

VAT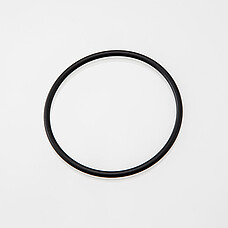 O-RING 60x3 EPDM 70 FDA COMPLIANT
Compatible with:
L-Sonic 5100 | 6100
Delivery time:
%1$s – %2$s working days
%1$s – %2$s weeks
%1$s – %2$s months
Part number: 74911