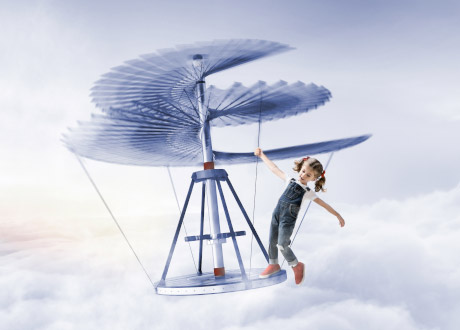 How we work
Great People | Great Instruments
The spirit of togetherness within a team, a department or a whole company does not happen by accident.
When a team gives their all for a common goal, it is a wonderful feeling when this goal has been reached – but often it is the path to this success which constitutes the whole. We therefore see success as the mastering of challenges together. These challenges are to provide our customers with the best solutions for their measuring tasks.
We show respect
Every single employee is important and valuable. The responsible use of personal resources is essential for the long-term health of body and spirit. The company supports measures to help employees achieve a good balance. The company is also responsible for the environment. We want to make a contribution to ensure that this world is worth living in for our children and children's children. We strive to use natural resources sparingly and with care.
We are responsible
Each and every employee makes an important contribution to Anton Paar's overall result. Even if the contribution of one single person may seem small, it still makes a difference how and whether it is made. Everyone is responsible for himself or herself, his or her work and for the result and well-being of the whole. However, mistakes can happen. We do not hide mistakes. In our responsibility we acknowledge them and learn from them.
We think of others
Humanity and success develop via cooperation. Not everyone has access to the same chances. It is up to society to support the weak and ensure fairness in our life together and in the distribution of material goods. The projects of the charitable Santner Foundation are examples of how the company strives towards this goal. These projects are made possible by the successful work of all employees.
We are curious
From the very beginning, Anton Paar has been a company driven by innovation. We are driven by curiosity and the passion for discovery and further development. Supporting this innovative culture guarantees our success and our continued existence. Innovation does not only happen in research and development. Organizational workflows also need continuous innovation.
The path is the goal: Company purpose
"Why be successful? What shall we do with the profit?" At Anton Paar we have found our own answers to these questions.
For us, success means being able to provide our employees with an interesting, secure and long-term place of work. This means giving each person work which they see as useful and allowing them to develop their talents and put their individual skills to use. In an innovation-friendly atmosphere ideas are created for new products. In our high-tech workshops, production and assembly these ideas are then turned into reality. People and machines work together to ensure the highest possible quality of every single measuring instrument.
Success is hard work. The way we define it, the path to success is already the goal.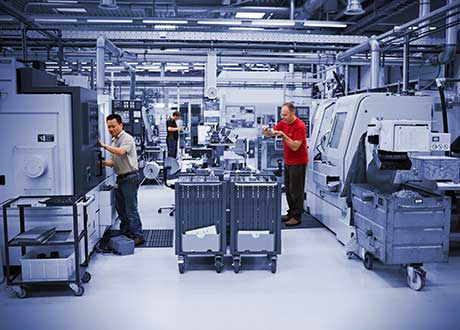 Strategy for growth: Quality before quantity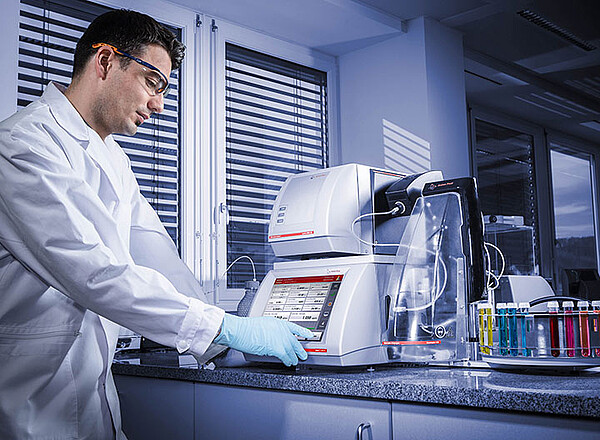 Measuring instruments from Anton Paar have become indispensable in the laboratories and production sites of many companies and research institutes around the world. They support our customers in product development, research and quality control.
For decades we have been investing around 20 percent of the annual turnover in research and development and in further developing our measuring instruments. We see our purpose as being to work together with our customers to find the best solutions for their measuring tasks and implement these in high-quality products.
Growth is not paramount, it follows the quality of our products. Only when this quality can be ensured without compromise will our customers be satisfied, recommend our company to others and trust Anton Paar in the future.
By selectively acquiring other companies we expand our product portfolio and continuously extend our know-how. This allows us to increasingly provide comprehensive solutions.
With these acquisitions and the establishment of new subsidiaries we are very much aware that the true value of a company is in the knowledge, drive and enthusiasm of the employees. It is this unity of head, hand and heart which creates excellence and enables the creation of high-quality products.
The charitable Santner Foundation
Besides the responsibility for our employees, it is self-evident for us to take on social responsibility. Many companies in the measuring technology branch are listed on the stock exchange. Another way has been chosen for Anton Paar.
In 2003 the ownership of Anton Paar GmbH was irrevocably relinquished by the former owners. Anton Paar GmbH was donated to the charitable Santner Foundation. The foundation's deed clearly states that the foundation's assets are not for sale.
In accordance with the foundation's intentions, the majority of the proceeds after tax is reinvested in the further development of the company. A part of the proceeds is transferred to the foundation. The foundation itself may only use the proceeds for charitable purposes as defined by §§ 34ff BAO (Austrian law) in its currently valid version.
Using these proceeds, the foundation supports scientific work and research of public utility in the fields of natural science and technology and the prevention of drug addictions and other addictions as well as the rehabilitation of addicts.
The foundation is a non-profit organization.
Registered at: Provincial court for ZRS, Graz, Austria. FN 243021 i
"Offline" is a project by the Santner Foundation to prevent and treat addictions. The central idea of the Offline project is to create a low-threshold project offering work and qualifications. This is predominantly aimed at people suffering from addiction.

The products which are produced or worked on in the Offline project are also sold in its own shop. The shop "Offline Retail" is located in the center of Graz (Mariahilferstrasse 19, opening times from Monday to Friday: 11:00 to 18:00, Saturday: 11:00 to 17:00). Here it is possible to buy stylish second-hand clothing and unique, handmade accessories and furniture.

Contact:
Projekt Offline
Kärntnerstraße 341/1
A-8054 Graz
Fax: 0316/902400

offline@caritas-steiermark.at
www.projekt-offline.org