Pharmaceuticals
Are you in need of the best drug quality, full compliance and data integrity?
Anton Paar offers a wide range of scientific and analytical instrumentation used in R&D, production, process control, and quality control in the pharmaceutical, cosmetics, and biotech industries and in life sciences. These measurement solutions include refractometry, polarimetry, density, particle analysis, microwave synthesis and digestion, rheometry, and many others.
Additionally, we offer a comprehensive pharmaceutical compliance package, including 21 CFR Part 11 compliance, and installation services. This makes it easy and cost-efficient to incorporate Anton Paar instruments into your regulated environment. More than 1000 instruments and instrument combinations have been successfully qualified with our Pharma Qualification Package and have subsequently passed numerous audits.
Get in touch
Compliance and data integrity
Our instruments comply with the pharmacopoeia methods stated in the US Pharmacopeia (USP), European Pharmacopoeia (Ph.Eur.) and many other national regulations. The high end instruments and combined instrument setups can be connected to LIMS, the network or USB for easy and secure data transfer. Software features like e.g. audit trail, electronic signature, user management, backup functions and data export for full data integrity minimize the risk of non-compliance. The high accuracy and reliability of our instruments guarantee the lowest possible error ratio. Our requalification service also supports you in case of yearly requalification, change of the instrument's location, and many other cases.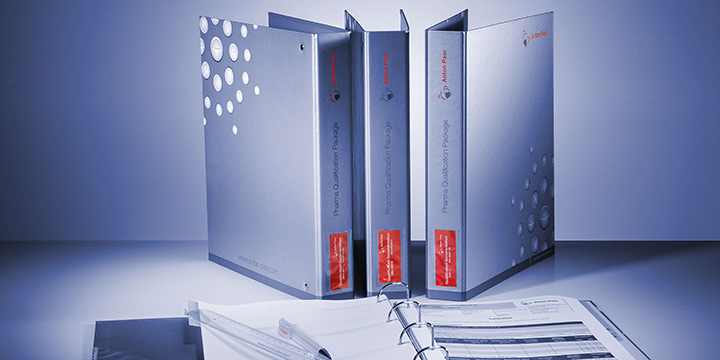 Pharma Qualification Package and installation service
With Anton Paar's qualification service your new instrument is ready for routine operation within 1 to 3 working days, reducing the work required by your in-house personnel. More than 1000 instruments and instrument combinations have been successfully qualified with our Pharma Qualification Packages.
To support your compliance and traceability needs, Anton Paar offers more than 40 instrument-specific qualification packages as well as qualified installation support. Pharma Qualification Packages by Anton Paar include much more than the standard IQ/OQ and are prepared individually for every instrument and customer. They include all required documents for complying with relevant regulations like USP 1058, GAMP 5, GMP, and 21 CFR Part 11.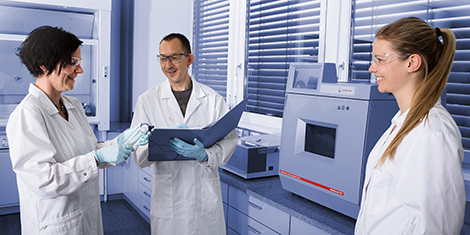 Profit from the expert's knowledge: End user training
Anton Paar offers end user training to maximize your benefit from our instruments. We strive to share our broad knowledge about instruments, technologies, handling and applications. Our sales and service representatives are highly qualified, trained and certified by the comprehensive Anton Paar internal trainings program.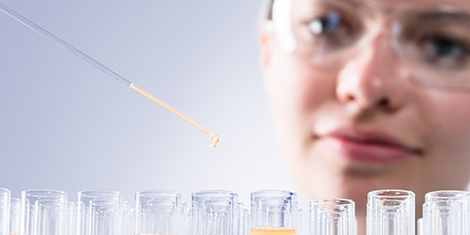 Multiple parameter measurement for fast and reliable results
Numerous samples such as gels, creams, infusions, APIs, blood samples, essential oils, proteins, and polymers can be investigated by measuring various parameters such as density, viscosity, refractive index, polarimetry, and turbidity. Choose from our comprehensive product portfolio. Individual instruments can be combined easily to make multiparameter measurement systems. Innovative products for high sample throughput using low sample volume or sample recovery are an essential part of our portfolio. Laboratory automation and inline/at-line solutions are provided. These meet pharmaceutical requirements, ranging from R&D to quality control.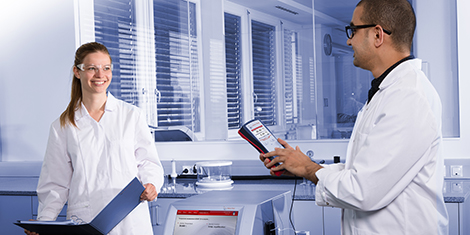 You are not alone: Global on-site service
We offer on-site service by highly experienced support staff via a vast network of representatives from 30 subsidiaries and 60 distribution partners. Experts on call and service programs ensure peace of mind, guarantee the highest quality operation throughout an instrument's lifespan, and reduce standby times. Our different service programs are designed to match individual needs, from the recommended preventive maintenance programs to full repair coverage. In case of a repair, instrument location change, software update or any other reason, our pharma requalification package guarantees that your instrument qualification is up to date and your instrument is compliant throughout its working life.