This is a required field.
Invalid
Part number
Error in validation!
Particle size analyzer:

Litesizer
Particle characterization from the nano- to the micrometer range
Particle size measurements via dynamic light scattering at three different measurement angles
Determination of zeta potential using patented cmPALS
Molecular mass and refractive index measurements
Looking for consumables & accessories for this product?
Click here
The Litesizer series is the perfect choice to characterize nano- and microparticles at the touch of a button. Particles in dispersion as well as peptides or macromolecules in solution can be determined over a broad concentration range, limiting the time for sample preparation. Litesizer 500 includes three measurement angles for particle size determination as well as patented cmPALS technology, which enables zeta potential measurements at low voltages with the highest repeatability and accuracy.
Litesizer chooses the ideal measurement angle for your sample to ensure the highest data quality
The three detection angles for DLS measurements in Litesizer 500 (side-, back-, or forward scattering) allow for optimal parameter settings. With the included automatic angle selection the instrument can define the most appropriate angle for your sample. Litesizer 100 uses the versatile backscatter angle, which is ideal for turbid samples because it reduces multiple scattering events and enables optimal data quality. You get a complete analysis of your sample as the Litesizer series is able to resolve up to three different particle size classes within one measurement.
Zeta potential measurements down to 0.1 mg/mL for the highest sensitivity
With Litesizer 500 you can perform zeta potential measurements via electrophoretic light scattering. The patented cmPALS technique (European Patent 2 735 870) allows highly sensitive measurements for meaningful results even at the lowest sample concentration, within significantly shorter measuring times and with minimized sample degradation. This is especially helpful for e.g. peptide solutions. Further, the unique Anton Paar Ω-shaped capillary of the zeta potential cuvettes creates a stable electric field exactly at the measurement position, resulting in highly reproducible zeta potential measurements.
Continuous transmittance measurement for sample monitoring
The continuously measured transmittance gives you instant feedback about your sample. It further allows automatic optimization of measurement parameters, such as measurement angle, focus position, and duration. The transmittance also provides information about the onset of sedimentation or aggregation within a series measurement.
All-in-one instrument – determination of the refractive index
The refractive index of the sample solvent is a required input parameter for DLS and ELS measurements. While for most particle analyzers these indices must be determined from external sources, Litesizer 500 is able to measure the refractive index at the exact wavelength and temperature of your DLS or ELS measurement (European Patent 3 023 770). This ensures maximum accuracy of particle size and zeta potential results under all experimental conditions. Litesizer 500 determines the refractive index within ±0.5 %, as defined by ISO 22412:2017 concerning the accuracy of the refractive index required for DLS.
Get a clear overview of your measurements with the Kalliope software
The Litesizer series' measurement software, Kalliope, provides an intuitive one-page workflow. Input parameters, measurement signals, and results are all at hand. The one-page workflow also allows you to start a measurement with only three clicks. Pre-defined standard reports and structured result overviews provide quick access to your measurement result. You can also have a deeper look into the data via the analysis function, Excel export, and customizable report templates. Kalliope is fully compliant with the FDA's 21 CFR Part 11 regulations. Explore more features of Kalliope here
Litesizer 500
Litesizer 100
Particle size specifications
Measurement principle
Dynamic Light Scattering (DLS)
Measuring range
0.3 nm to 10 μm (particle diameter)
Measurement angles
15°, 90°, 175°
175°
Min. concentration
0.1 mg/mL (lysozyme)
Max. concentration
50 %w/v (sample-dependent)
Min. sample volume
12 µL
Accuracy
Better than +/-2 % on NIST traceable standards
Repeatability
Better than +/-2 % on NIST traceable standards
Zeta potential specifications
Measuring principle
Electrophoretic Light Scattering (ELS) / cmPALS
-
Measuring range
>= +/-1000 mV
-
Mobility range
10 -11 m²/V.s to 2 x 10 -7 m²/V.s
-
Size range
3.8 nm to 100 µm (diameter)
-
Min. sample concentration
0.1 mg/mL (lysozyme)
-
Max. sample concentration
70 %w/v (sample-dependent)
-
Max. sample conductivity
200 mS/cm
-
Min. sample volume
50 µL (sample-viscosity-dependent)
-
Accuracy
Better than +/-10 %
-
Repeatability
+/-3 %
-
Molecular mass specifications
Measuring principle
Static Light Scattering (SLS)
-
Measuring range (mass)
980 Da to 20 MDa
-
Measuring range (particle size)
up to 40 nm (diameter)
-
Measurement angle
90°
-
Min. sample concentration
0.1 mg/mL (lysozyme)
-
Accuracy
+/-10 %
-
Repeatability
+/-5 %
-
Transmittance specifications
Measuring range
0 % to 100 %
Min. sample volume
15 µL
Accuracy
Better than +/-1 %
Refractive index specifications
Measuring range
1.28 to 1.50
-
Min. sample volume
1 mL
-
Accuracy
+/-0.5 %
-
General specifications
Light source
Semiconductor laser diode / 40 mW, 658 nm
Laser warm-up time
6 min
Temperature control range
0 °C to 90 °C
Ambient operating temperature
10 °C to 35 °C
Humidity
up to 80 % non-condensing
Dimensions (W, D, H)
460 mm, 485 mm, 135 mm
Weight
approx. 18 kg (40 lb)
approx. 16.3 kg (36 lb)
Anton Paar Certified Service
The Anton Paar quality in service and support:
More than 350 manufacturer-certified technical experts worldwide
Qualified support in your local language
Protection for your investment throughout its lifecycle
3-year warranty
Learn more
Consumables & Accessories
Consumables & Accessories
Accessories
Accessories
Not all items are purchasable online in specific countries.
To find out if you can purchase online from your location, check the online availability below.
Online price only
|

excl.

incl.

0

VAT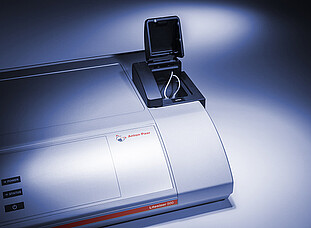 Dosing System
Compatible with:
Litesizer 500
Delivery time:
%1$s – %2$s working days
%1$s – %2$s weeks
%1$s – %2$s months
Product details
Accessory for Litesizer 500
Automatically modifies the pH or adds solvents – saving time, and eliminating human error
Use pH ramp templates in the software to set up your experiments
Self-cleaning, no risk of sample carryover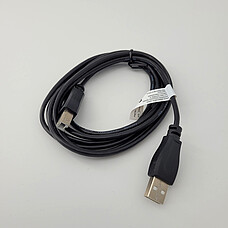 USB CABLE
Compatible with:
Litesizer 500 | 100
Delivery time:
%1$s – %2$s working days
%1$s – %2$s weeks
%1$s – %2$s months
Part number: 94228