Great people | Great instruments
Anton Paar develops, produces and distributes highly accurate laboratory instruments and process measuring systems, and provides custom-tailored automation and robotic solutions. It is the world leader in the measurement of density, concentration and CO2 and in the field of rheometry. Anton Paar GmbH is owned by the charitable Santner Foundation.
Premium instruments for measurement and analysis
Progress and innovation, high-precision craft and the passion for research – these define Anton Paar. Our measuring instruments reflect our thoughts and actions: Components produced with the highest precision, innovative measuring principles and well-designed user interfaces represent our understanding of quality. Our products are created in a dialog with our customers and integrate seamlessly into their working environment. They exactly meet customers' requirements and are the solutions for the challenges they face. The notion of continually pushing back the limits of what is technically feasible inspires and motivates us each day to produce the best measuring instruments for our customers. As the world leader in the fields of density and concentration measurement, rheometry, material characterization and the determination of dissolved CO2 we are already well on our way to achieving this.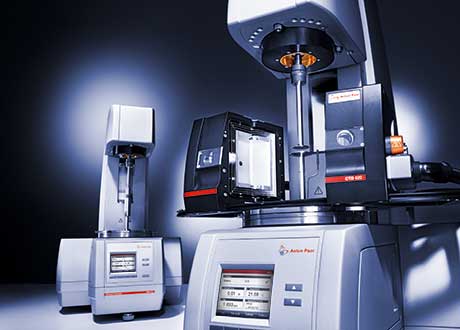 Research as the engine for innovation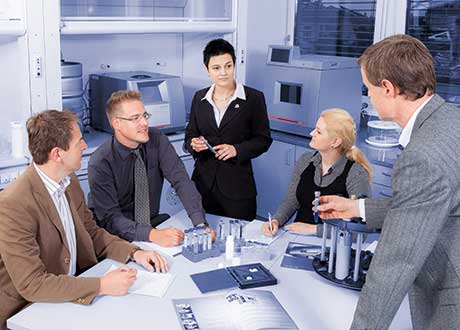 A company that wants to be able to provide customers with the best solutions always has to do more than other companies on the market. Innovation is the basis for progress and part of our DNA. It is rooted in the close cooperation with our customers and is created via outstanding work in the field of research and development (R&D). For decades the company has invested around 20 percent of Anton Paar GmbH's turnover in R&D. This team develops new measuring principles, sensor generations and technologies which contribute in the long term to expanding our market leadership and achieving this position in other fields. Using state-of-the-art production technologies, Anton Paar produces high-precision measuring instruments which are designed to meet the requirements of customers.
High-precision production and close contact to the scientific community
Over 4200 employees at the headquarters in Graz, ten other producing subsidiaries, and 35 sales subsidiaries worldwide ensure that Anton Paar products live up to their excellent reputation. The core competence of Anton Paar – high-precision production – and close contact to the scientific community form the basis for the quality of Anton Paar's instruments.
Strong sales network
Anton Paar's strong sales network in more than 110 countries guarantees customers rapid support and answers to their application and service queries.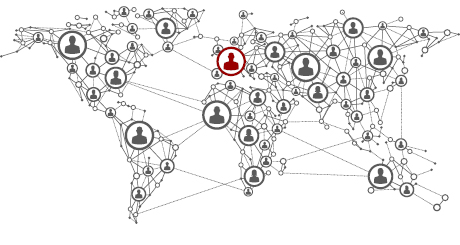 Select an Anton Paar company
Headquarters
Subsidiaries
Local Representatives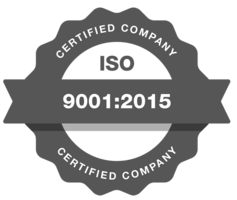 Anton Paar has had a quality management system according to ISO 9001 since 1994. This system also includes environmental management and safety management. The careful and responsible use of human and natural resources is a central and historical element of Anton Paar's philosophy and therefore the basis for its management system. The primary aim of Anton Paar's management system is to have a uniformly organized system across the whole concern in order to guarantee customers the highest possible product and service quality. The exemplary nature of Anton Paar's quality management system, above and beyond the requirements of the norm, is regularly confirmed by audits from the certifying body ("Quality Austria") and by customers from the field of aeronautics and the medical branch.