Dairy products
Dairy products are subject to strong quality control regulations throughout production and in the packaged product. From inline process sensors and viscometers to gas pycnometers and oxidation stability testers, we offer a range of instruments to help your targeted characterization of your dairy products.
Get in touch
Processing and quality control of milk
From the raw processing stage all the way to the final packaged product, our instruments help you guarantee the highest quality standards for your milk. We offer inline density process sensors, density meters, and refractometers for the entire process that let you observe changes in density and determine the fat content of solids (fat, proteins, lactose, minerals, vitamins) in both milk and milk products (e.g., condensed milk).
Litesizer monitors the particle size and the zeta potential of whole and skimmed milk, giving you valuable information about the quality and the stability of your product. Reliably determine homogenization efficiency with the PSA instrument. PSA analyzes particle sizes by laser diffraction, which is a fast and easy tool to control the quality of milk processing with the highest reproducibility.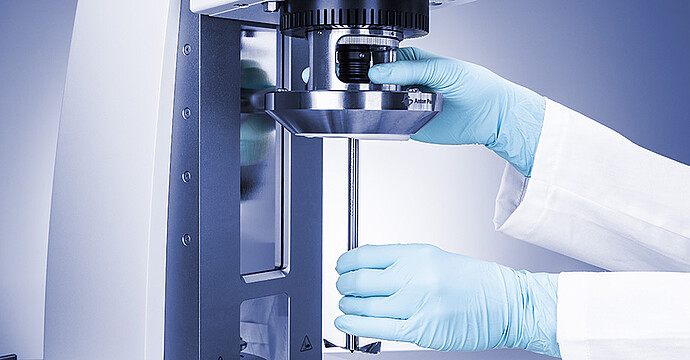 Milk powder production and storage
Inline monitoring of the concentration, viscosity, and dry solid contents of milk with process sensors like L-Rix and L-Vis is critical for the optimization of the processes and the quality of the final product.
Conduct tapped density measurements with the Autotap density analyzer to predict flow and compressibility properties of the powder and characteristics that are critical for production, packaging, transport, and storage of the product. Ultrapyc, a gas pycnometer, can help you measure skeletal density, which is an important characteristic of spray dried milk.
Powder rheometers let you imitate manufacturing, storage, transport, and dissolution. Use flowability, compressibility, and permeability as a sensitive method of quality control for products like coffee creamer powders.
The particle size distribution of milk formula depends on manufacturing and processing conditions, drying, storage, and formulation instructions. It influences the solubility and flow behavior, and you can determine this with the PSA Series. RapidOxy 100 provides an easy, fast, and safe determination of oxidation and storage stability without any sample preparation. With a polarimeter, determine the lactose content quickly and easily.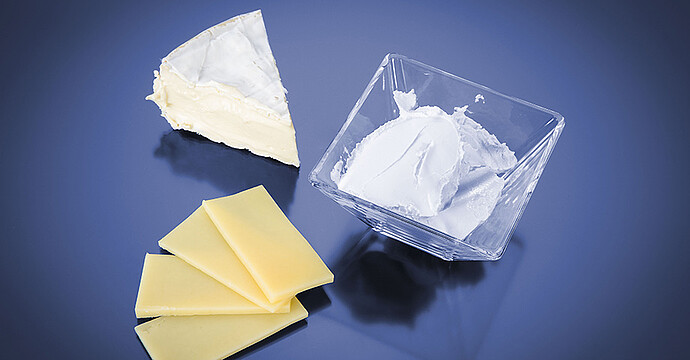 Processed milk products
Dairy products' consistency plays a big role as to whether or not customers enjoy a final product.
Use our inline process sensors to monitor, e.g. the quality of yoghurt during production, or verify the emulsification and cooking of processed cheese with inline viscosimeters. With gas pycnometry, define the state of crystallization according to density for your butter production.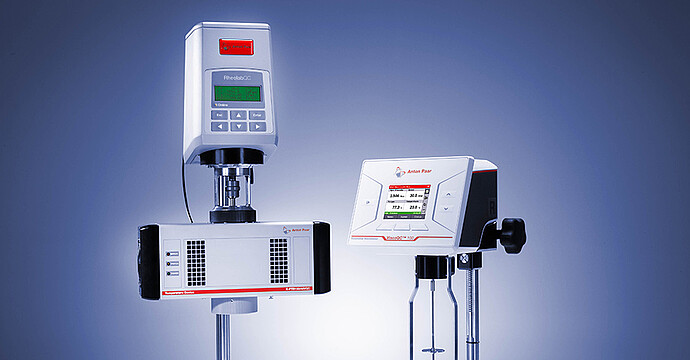 Product development of dairy products
Rheological investigations offer a wide application range in the research and development of new products (e.g., avoiding phase separating in milk drinks). Certain parameters, like shear stress and viscosity, are crucial for developing yoghurt and certain cream-like dairy products. For this, we have ViscoQC, a rotational viscometer that's perfectly suited for dynamic viscosity determinations of dairy products for single, multi-point, and yield point measurements. Our rotational rheometer, RheolabQC, is a perfect fit for your more complex rheological analyses.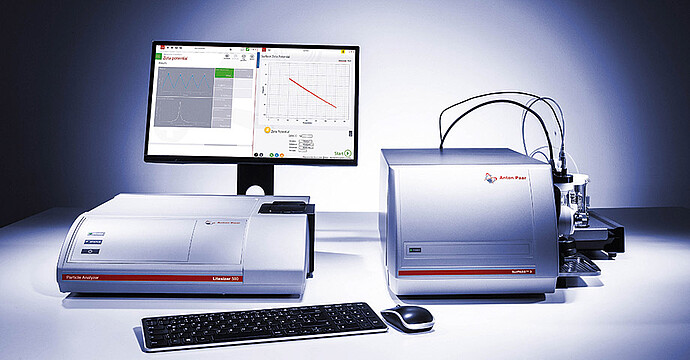 Quality control of dairy products
Use our microwave digestion systems that have vessel concepts, state-of-the-art sensor technology, and the highest safety standards to detect toxic elements in different kinds of food. Automated quality control, moreover, reduces handling errors and saves time. Combining a DMA 4101/4501/5001, Xsample 530, and a sample recovery unit lets you conduct automated measurements of fermented milk products for quality control. By applying thin films or coatings to packaging foils, you can generate antioxidant or antimicrobial functionalities. These modifications lead to changes in the surface that you can analyze with SurPASS 3. With Litesizer 500, determine zeta potentials of coating suspensions quickly and precisely.
We offer you a great and constantly growing choice of live webinars and recordings on products, applications, and scientific topics.
View webinars