This is a required field.
Invalid
Part number
Error in validation!
Density and Sound Velocity Concentration Sensor:

L-Com 5500
+5
Highly accurate concentration sensor
Ideal for measuring 3-component mixtures
Modular and compact minimizes integration effort and costs
Easy commissioning and operation
No consumables, no maintenance
Looking for consumables & accessories for this product?
Click here
L-Com 5500 is a smart density and sound velocity sensor combined into one instrument with an accuracy of 0.05 kg/m³ for density measurement and 0.1 m/s for sound velocity measurement. This lets you conduct concentration measurements of 3-component mixtures with just one instrument. This concentration sensor meets the requirements of a wide variety of applications in the chemical, beverage, and pharmaceutical industries.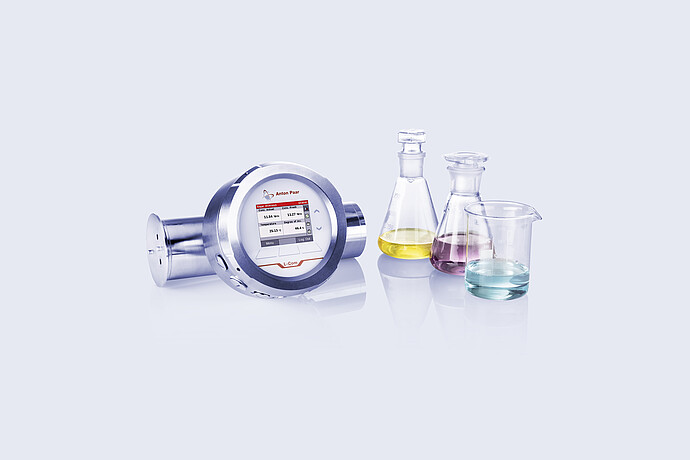 One concentration sensor to measure 3-component mixtures
Enjoy the benefits of an L-Dens 7500 density sensor and an L-Sonic sound velocity sensor in one instrument to measure 3-component mixtures in different industries
Use L-Com 5500 for a range of applications like

Breweries: measure alcohol and extract concentration in beer
Chemical industry: measure formaldehyde-methanol-water concentration in formaldehyde production, where in this application the explosion proof version is used.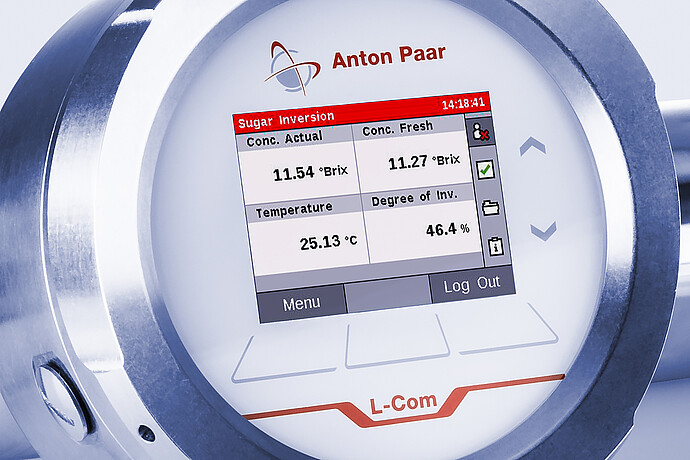 Accuracy and reliability under changing process conditions
Get the best accuracy on the market

0.05 kg/m³ for density measurement
0.1 m/s for sound velocity measurement

The metallic sensor technology, without thermal insulation by plastic coating, enables exact concentration measurements – even with temperature fluctuations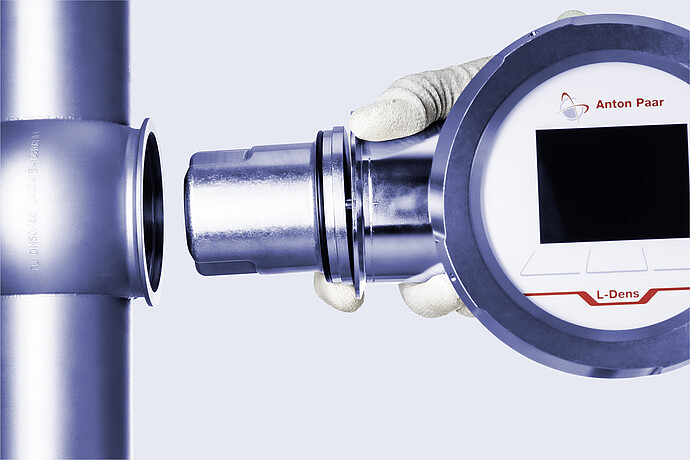 One instrument, three installation options
Know you won't need maintenance or consumables since there's no moving parts
Install the concentration sensor with low integration costs thanks to its modular design
Benefit from flexible installation options: inline, bypass, or tank installation
Use our small pumps – integrated into the instrument unit – that are controlled by the instrument itself for either extremely fluctuating or no flow
Do this even in hazardous areas with the Inline Pump 300 Ex d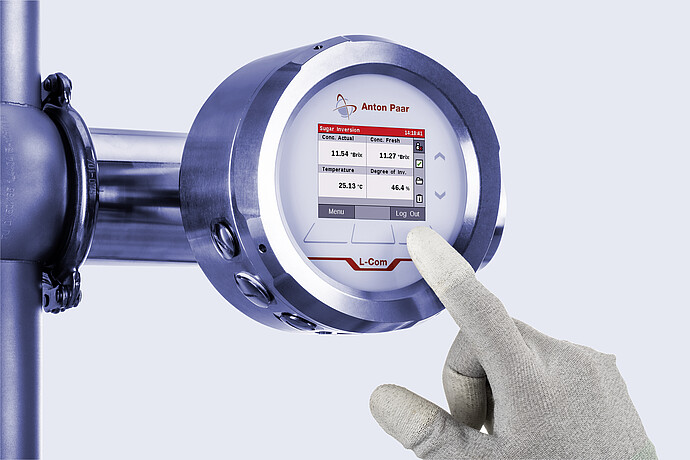 Easy commissioning, simple operation
Connect the concentration sensor to the powerful mPDS 5 evaluation unit or combine it with the smart transmitter Pico 3000
Choose from a variety of communication protocols, according to your needs
Start measuring immediately after installation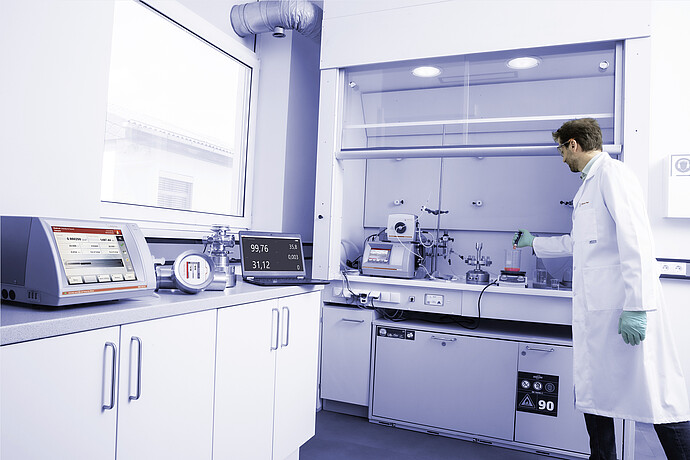 In-house experts ready to help
Specialized team of experts leverages its deep industry knowledge to develop solutions for any application
Rely on our comprehensive database and application know-how for a wide range of industries
Send your sample to our lab for a tailored formula that fits your needs if your application isn't in our database
L-Com 5500
Measuring range
Max. 2000 kg/m³
800 m/s to 2000 m/s
Standard adjustment range density
Standard adjustment range sound velocity
700 kg/m³ to 1200 kg/m³
800 m/s to 2000 m/s
Material of the wetted parts
Alloy C-276
Accuracy density in the adjusted range
Repeatability sound velocity in the adjusted range
0.05 kg/m³
0.01 m/s
Process temperature
-25 °C to +125 °C (145 °C for max. 30 min.)
Ambient temperature (non-Ex versions)
-25 °C to +65 °C (without Pico 3000)
Process pressure absolute
Max. 50 bar
Recommended flow rate
100 L/h to 500 L/h
Communication
Can be combined with Pico 3000, Pico 3000 RC, and mPDS 5
Process connections
Adapter for inline, bypass, and tank installation
Flange: EN, ANSI, JIS, Tri-Clamp, Varivent®; G 3/8", Tube OD 12 mm; others on request
Ex-Version
ATEX, IECEx, cQPSus, INMETRO

Dimensions:

non-Ex version (L x W x H)
Ex version (L x W x H)

258 mm x 142 mm x 192 mm
258 mm x 156 mm x 214 mm
Anton Paar Certified Service
The Anton Paar quality in service and support:
More than 350 manufacturer-certified technical experts worldwide
Qualified support in your local language
Protection for your investment throughout its lifecycle
3-year warranty
Learn more