This is a required field.
Invalid
Part number
Error in validation!
Alcohol and extract meter:

Alex 500
Determines the alcohol and extract content in beer, wine, cider, spirits, liqueurs, and sake.
Looking for consumables & accessories for this product?
Click here
Alex 500 is a compact alcohol and extract meter that frees craft beverage producers from the need for external laboratories. Besides alcohol and extract content it determines related parameters, such as calories or degree of fermentation, at any time. Alex 500 accurately measures all of your samples, in all production steps, from your juice, wort, or mash to the fermentation process and blending procedure to your bottled product. You can swiftly react to all undesired deviations as soon as they occur. With this lab-grade analyzer under your own roof you can always be sure that your bottles contain what their labels say, in order to keep your customer promise.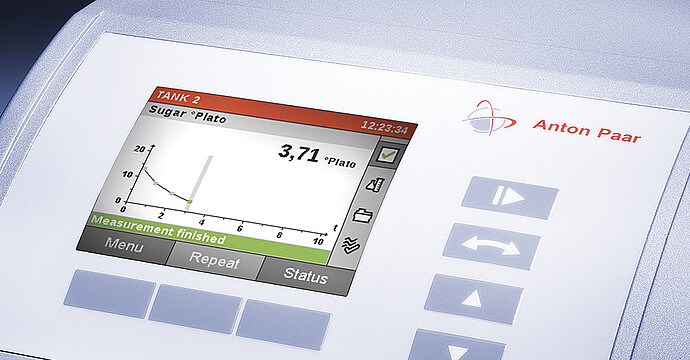 Visual fermentation monitoring
The special fermentation monitor mode enables you to keep an eye on 40 ongoing fermentations at the same time
Display of fermentation curves based on density measurement (apparent extract), assigned to a tank via sample ID
New measuring values are automatically added to the chart shown on the large display
Helps you prevent your product's fermentation getting stuck or proceeding too quickly and allows you to immediately react to undesired deviations.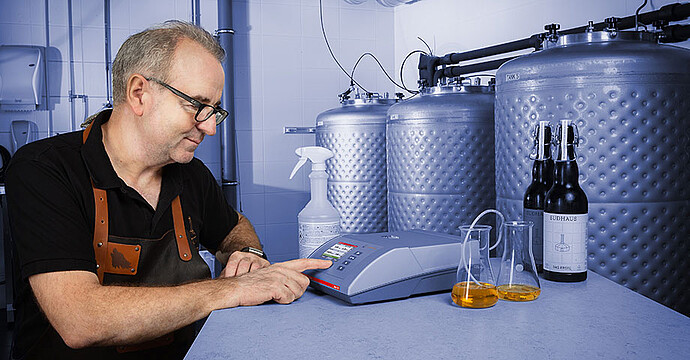 Measurement of alcohol and extract content
Measure alcohol and extract towards the end of your beverage's fermentation.
Find out how your beverage changes during blending with flavors or bottle fermentation.
Helps you keep your beverage's taste and quality stable from batch to batch
Provides the basis for correct calculation of your taxes
Proves that your bottles contain what their labels say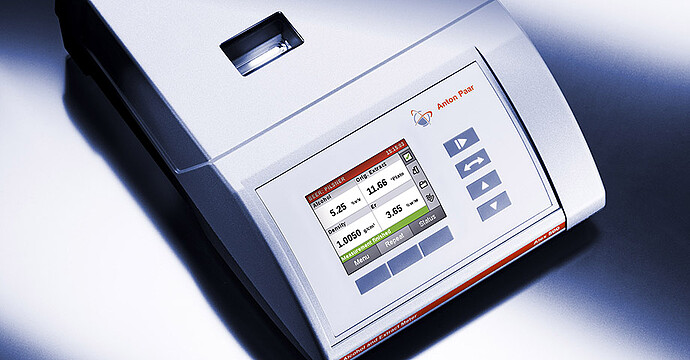 Perfect documentation and traceability of data
Storage of fermentation charts for 40 different sample IDs with up to 100 data sets each
Additional storage for 1000 alcohol and extract measurements in standard mode
Wireless printout of data via Bluetooth®
Data transfer to a PC (cable in scope of supply)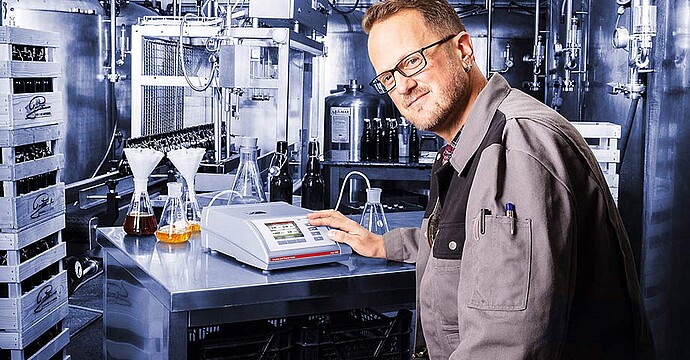 Standardized sample handling for intuitive operation
Simple, standardized sample preparation
Turbidity warning alerts you in case your sample requires additional filtration
Unique sample naming
Storage of customized measuring methods for different beverage types
Automatic filling of sample via integrated peristaltic pump
Easy adjustment with deionized water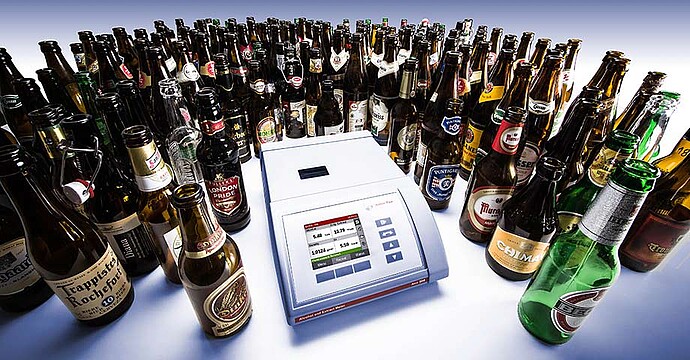 Suitable for beer, wine, cider, spirits, liqueurs, and sake
Craft beer: measures samples from bright lager to deep black stouts, from bock beer to light beer, and even beer mixtures
Wine: ready for red, white, and rosé wines, sparkling and still, bottle- or tank-fermented products
Spirits & liqueurs: measures your high-proof alcohol – from spirits aged in wooden barrels to liqueurs with a sugar content of up to 450 g/L
Cider: ready for dry apple wines, traditional cider, and flavored cider mixtures
Sake: get a snapshot of the alcohol and extract present in your sake product – without the need for distillation.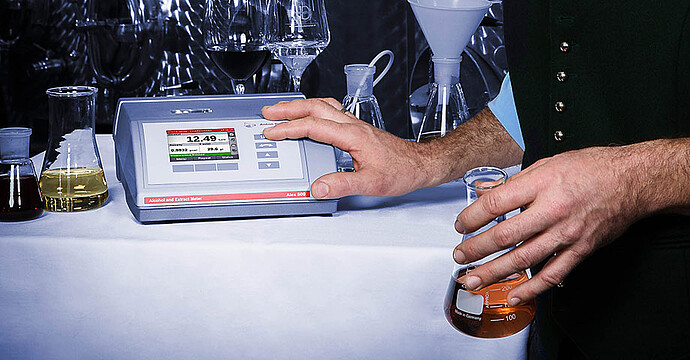 Patented alcohol measuring technology that makes your life easier
Patented combination of absorption measurement via NIR spectroscopy and density measurement based on the oscillating U-tube technology
Comprehensive statistical model for determination of alcohol and total extract content
Quality, pure and simple, from the world's leading provider of density and alcohol measurement in the wine industry
Covers the entire relevant measuring range
Provides direct, real-time results at all times, without any separate calculation or distillation
Patents granted
US 8106361 B2; AT 504 436 B8
Measuring range, alcohol:

Beer: 0.5 %v/v to 15 %v/v
Wine: 8 %v/v to 20 %v/v
Cider: 2 %v/v to 10 %v/v
Spirits & liqueurs: 10 %v/v to 47 %v/v
Sake: 5 %v/v to 20 %v/v

Measuring range, density:
0.95 g/cm³ to 1.2 g/cm³
Accuracy

Alcohol:

0.2 %v/v for beer, wine, cider, sake, and spirits with a total extract of <100 g/L
0.4 %v/v for liqueurs with a total extract between 100 g/L and 450 g/L

Density: 0.001 g/cm³

Repeatability, s. d.

Alcohol: 0.1 %v/v
Density: 0.0005 g/cm³

Digital Resolution

Alcohol: 0.01 %v/v
Density: 0.0001 g/cm³

Sample volume
approx. 40 mL degassed sample per measurement
Output parameters, standard mode
Alcohol at 15 °C or 20 °C, density, SG, apparent/total/real/original extract, original/present gravity, real/apparent degree of fermentation, calories, degrees lost, spirit indication, Nihonshu-do, Ekisu
Output parameters, fermentation monitor mode
Density, SG, °Brix, °Balling, °Plato, °Baumé, °KMW, °Öchsle, °Babo
Sample filling
Integrated peristaltic pump
Adjustment
Deionized water
Dimensions (L x W x H)
320 mm x 230 mm x 100 mm
(12.6 in x 9.1 in x 3.9 in)
Weight
2.4 kg (5.3 lbs)
Power supply
AC 100 to 240 V, 50/60 Hz, 1 A; DC 15 V, 2.6 A
Controls
Softkeys
Ambient temperature
10 °C to 32 °C (50 °F to 89.6 °F)
Communication interfaces
1 x Bluetooth, 1 x USB-B, 1 x RS-232
Internal storage

Standard mode: 1000 measured results
Fermentation monitor mode: 40 fermentation IDs; 100 measured results per ID

Included accessories
Connection cable to PC; peristaltic pump incl. hoses
Available accessories

Portable Bluetooth® printer
Serial printer
Sample preparation kit
Anton Paar Certified Service
The Anton Paar quality in service and support:
More than 350 manufacturer-certified technical experts worldwide
Qualified support in your local language
Protection for your investment throughout its lifecycle
3-year warranty
Learn more
Consumables & Accessories
Consumables & Accessories
Not all items are purchasable online in specific countries.
To find out if you can purchase online from your location, check the online availability below.
Online price only
|

excl.

incl.

0

VAT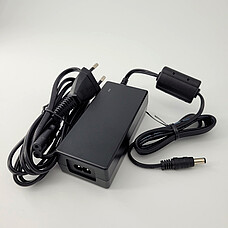 POWER ADAPTER incl. CABLE 15 VDC 2.6 A
Delivery time:
%1$s – %2$s working days
%1$s – %2$s weeks
%1$s – %2$s months
Part number: 108584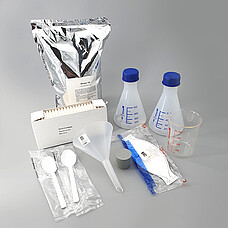 SAMPLE PREPARATION KIT ALEX 500
Delivery time:
%1$s – %2$s working days
%1$s – %2$s weeks
%1$s – %2$s months
Part number: 165008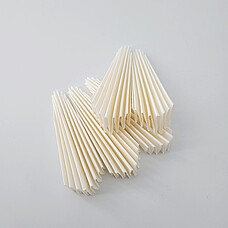 FOLDED PAPER FILTERS 5-8 µm, 100 PCS
Delivery time:
%1$s – %2$s working days
%1$s – %2$s weeks
%1$s – %2$s months
Part number: 157200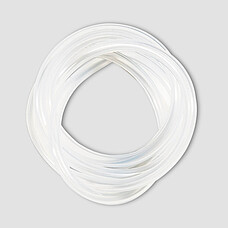 HOSE 3x5 SILICONE
Delivery time:
%1$s – %2$s working days
%1$s – %2$s weeks
%1$s – %2$s months
Part number: 50814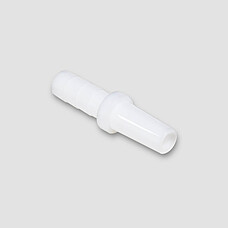 ADAPTER LUER CONE
Delivery time:
%1$s – %2$s working days
%1$s – %2$s weeks
%1$s – %2$s months
Part number: 63863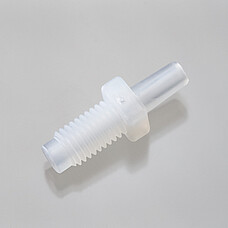 ADAPTER UNF 1/4"-LUER MALE
Delivery time:
%1$s – %2$s working days
%1$s – %2$s weeks
%1$s – %2$s months
Part number: 64793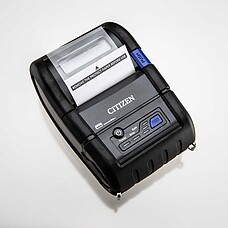 PRINTER CMP-20BT BLUETOOTH/RS232C
Delivery time:
%1$s – %2$s working days
%1$s – %2$s weeks
%1$s – %2$s months
Part number: 97154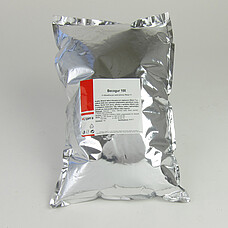 DIATOMACEOUS EARTH 1 KG
Delivery time:
%1$s – %2$s working days
%1$s – %2$s weeks
%1$s – %2$s months
Part number: 164788
Product details
Filtration aid with highest clarification efficiency (permeability approx. 0.06 Darcy)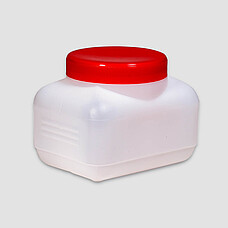 WASTE VESSEL 500 ml
Delivery time:
%1$s – %2$s working days
%1$s – %2$s weeks
%1$s – %2$s months
Part number: 6210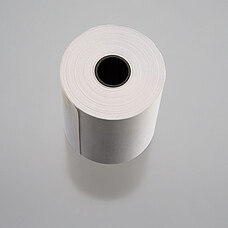 PRINTER PAPER FOR PRINTER CMP-10
Delivery time:
%1$s – %2$s working days
%1$s – %2$s weeks
%1$s – %2$s months
Part number: 88373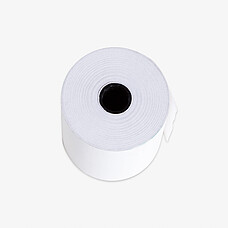 CMP-10 PRINTER PAPER LONG LIFE
Delivery time:
%1$s – %2$s working days
%1$s – %2$s weeks
%1$s – %2$s months
Part number: 95404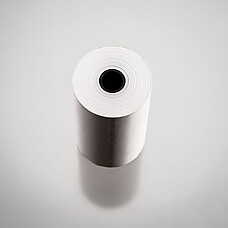 PRINTER PAPER 57 mm LONG LIFE
Delivery time:
%1$s – %2$s working days
%1$s – %2$s weeks
%1$s – %2$s months
Part number: 166605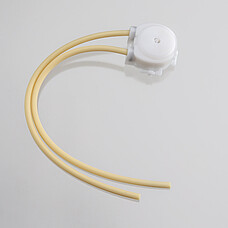 Replacement Rotor Peristalic Pump
Delivery time:
%1$s – %2$s working days
%1$s – %2$s weeks
%1$s – %2$s months
Part number: 99284
Product details
For non-petroleum-based samples for pump Mat. no. 154488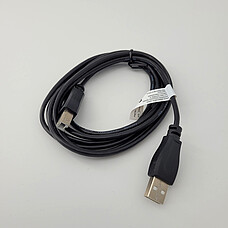 USB CABLE
Delivery time:
%1$s – %2$s working days
%1$s – %2$s weeks
%1$s – %2$s months
Part number: 94228