The better you know your particles, the better you can predict your materials' behavior. Parameters you want to measure for these investigations include particle size, pore size, particle shape, internal structure, zeta potential, surface area, reactive area, density, powder flow, phase purity, crystal structure, and many more. Anton Paar offers you instrumentation for all of them and more – it's the broadest particle characterization portfolio available from one single provider worldwide. Make use of this wide choice and also benefit from decade-long expertise in the field – all at only one point of contact.
Applications, parameters, technologies: Find out what's perfect for you!
Switch between the application specials for different purposes and an overview of all parameters you can measure which also displays the technologies used in particle characterization.
| | | |
| --- | --- | --- |
| | Switch to show particle analysis applications | |
---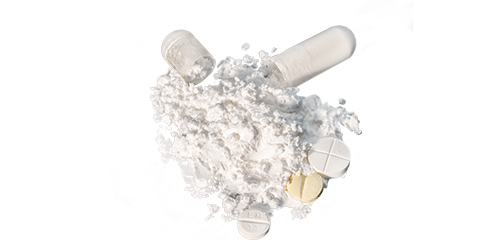 Granulation and Drying: The Challenges of Tableting
Tablets are not only made of active pharmaceutical ingredients (API) but also of excipients which improve the powder processing and the quality of the final dosage form. Tableting is a multiple step process whose success depends on the parameters of instruments used and powder handling. Granulation and drying, in particular, require a suitable combination of excipients. This application report investigates the moisture uptake capacity of the excipients milled and sieved lactose as well as methylcellulose in order to estimate their behavior during wet granulation. The same excipients were also tested at different temperatures to reproduce the drying effect of a fluidized bed dryer. It was found that the amount of moisture adsorbed during wet granulation and the consecutive temperature effect during drying have an impact on the flow and compression characteristics.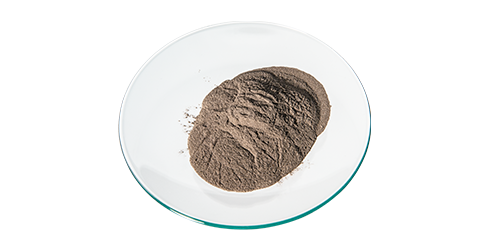 Catalyst characterization
Characterization of catalysts, both prior to reaction and in their spent form, can provide valuable information about the effectiveness and efficiency of the catalytic process and guide the design of future catalysts. The most important parameters in this context are pore size, pore volume, active surface area, particle size, surface acidity, fluidization behavior, and cohesion properties.
Download this application report to learn how insights into all these parameters – derived from experiments using Anton Paar instruments – contribute to catalyst development and quality control.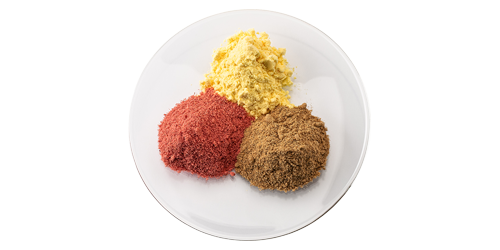 Food powder formulation, manufacturing, and packaging processes require batch-to-batch consistency to ensure consumer safety and loyalty. Insights derived from experimentation using Anton Paar instruments that determine the density, particle size, cohesion strength, compressibility, and permeability can contribute to food powder quality and consistency. This application report focuses on milk powder and all-purpose flour because they are ubiquitous products on their own and crucial ingredients in many other food products and nutritional supplements.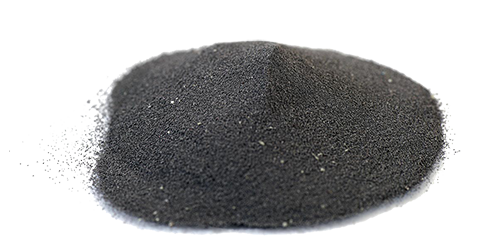 Metal powder characterization
Metal powders are used in numerous powder metallurgy operations, such as additive manufacturing. The properties of the powders are of central importance in order to always guarantee a high product quality. Typical powder analysis methods such as powder rheometry, dynamic light scattering, BET, and density measurements are used.
Download the application report in order to see how these complementary methods can be used to determine the flow properties, porosity, compressibility, packing density, size distribution, and many more. By characterizing metal powders with a set of instruments capable of performing these methods, you can be sure about smooth flowability in the production process as well as about the stability of the sintered product and find out if excess metal powder from past productions is still usable.
Investigating the properties of food
Particle size in food not only affects most aspects of the production process, such as transport, storage, or shelf life but also crucially influences organoleptic properties, such as taste and mouthfeel.
With its ability to measure both liquid and dry dispersions and its wide, nanometer-to-millimeter measuring range, the PSA particle size analyzer is ideally suited to the requirements of production and quality control in the food industry.
Download the application report to discover the benefits of applying laser diffraction techniques to characterizing food.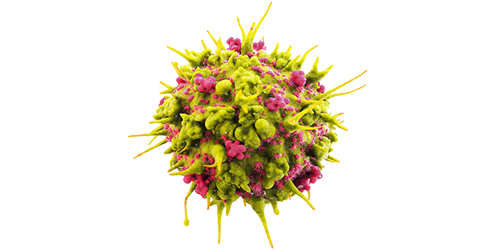 Characterization of exosomes isolated from cell culture media
The potential of exosomes as drug delivery systems has long been recognized. This application report demonstrates how Litesizer™ 500 can efficiently characterize exosome particle size and that this criterion can be used to monitor exosome stability in vitro. Zeta potential measurements were also performed, giving potentially useful information about the biological functionality of exosomes.
Download the application report to read about the characterization of exosomes.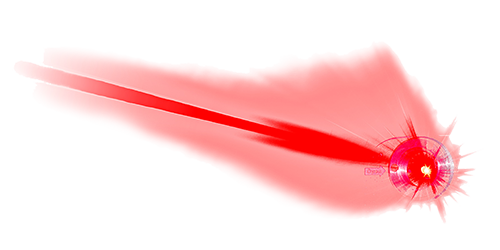 Faster, more sensitive zeta potential measurements
Up to now, the state of the art in zeta potential measurements was the so-called Phase-Analysis Light Scattering (PALS), which is based on electrophoretic light scattering (ELS). This application report presents a newly patented technology called cmPALS which results in significantly lower measurement times and lower applied electric fields, so that sensitive samples can be analyzed with confidence.
Download the application report to read about ELS measurements with increased sensitivity and stability.
<link corp-en services-support document-finder application-reports faster-more-sensitive-zeta-potential-measurements-with-cmpals-and-the-litesizer-500>Read more
Click on a parameter to see what Anton Paar offers you in a particular field of particle characterization. You can then use the filters in the table to further focus your search on a specific technology and get information on the different measuring ranges.
When you click on an instrument you can see its detailed features and specifications.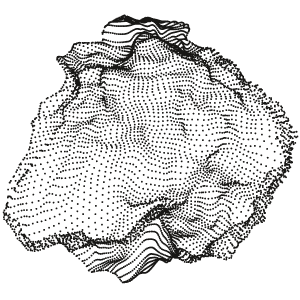 Measurement

Technology

Dispertion Type

Measurement Range
Surface Area, Pore Size
Gas Sorption (Physisorption, Chemisorption)
Dry
Pore Size Range
0.35 nm to 500 nm
Minimum Measurable Surface Area
from 0.0005 m²/g with krypton, from 0.01 m²/g with N₂
(Bulk) Density, Powder Flow Properties
Tapped Density
Dry
1 cm³ to 1000 cm³
Reactive Area
Gas Sorption (Chemisorption)
Dry
Sample Preparation
Vacuum, Flow Degassing
Dry
Gas storage capacity
High Pressure, Gas Sorption
Dry
Particle Size
Dynamic Light Scattering
Liquid
Particle Size Range
0.3 nm to 10 µm
Particle Size, Zeta Potential
Dynamic Light Scattering, Electrophoretic Light Scattering (ELS), Static Light Scattering (SLS)
Liquid
Particle Size Range
0.3 nm to 10 µm
Powder Flow Properties
Multiple Powder Flow Measurement Methods Rheology
Dry / Liquid
Particle Size Range
5 nm to 5 mm
Powder Flow Properties, Density
Shear Testing
Dry / Liquid

Micro Rotary Riffler

Sample Preparation
Representative Sampling
Dry
Volume Range
20 cc
Surface Area, Pore Size
Gas Sorption
Dry
Pore Size Range
0.35 nm to 500 nm / 2 nm to 500 nm (with N2 or Ar)
0.35 nm to 2 nm (with CO₂ on C)
Minimum Measurable Surface Area
0.01 m²/g

Pentafoam 5200e

(Open) Cell Content
Gas Pycnometry
Dry
4 cm³ to 135 cm³

Pentapyc 5200e

(True) Density
Gas Pycnometry
4 cm³ to 135 cm³
Pore Size
Porosimetry
Dry
Volume Range
0.05 cc
Pore Size Range
1100 µm to 0.0064 µm
Particle Size
Laser Diffraction
Dry / Liquid
Particle Size Range
0.1 μm (dry) / 0.04 μm (wet) to 500 μm
Particle Size
Laser Diffraction
Dry / Liquid
Particle Size Range
0.1 μm (dry) / 0.04 μm (wet) to 2500 μm
Particle Size
Laser Diffraction
Dry / Liquid
Particle Size Range
0.3 μm (dry) / 0.2 μm (wet) to 500 μm
Surface Area, Pore Size
Gas Sorption
Dry
Pore Size Range
0.35 nm to 500 nm
0.35 nm to 2 nm (with CO₂ on C)
Minimum Measurable Surface Area
0.01 m²/g (N2); 0.0005 m²/g (Kr)
Particle Size, Particle Shape and Internal Structure
SAXS, WAXS, GISAXS
Dry / Liquid
Particle Size Range / Pore Size Range
ltthan1 nm to 105 nm (q range (Cu K-alpha): 0.03 nm⁻¹ to 41 nm⁻¹)
Particle Size, Particle Shape and Internal Structure
SAXS, WAXS, GISAXS
Dry / Liquid
Particle Size Range / Pore Size Range
ltthan1 nm to 160 nm (q range (Cu K-alpha): 0.02 nm⁻¹ to 41 nm⁻¹)
(True) Density
Gas Pycnometry
4 cm³ to 135 cm³
(True) Density
Gas Pycnometry
4 cm³ to 135 cm³
(Open) Cell Content
Gas Pycnometry
Dry
4 cm³ to 135 cm³
(True) Density
Gas Pycnometry
0.25 cm³ to 4.5 cm³
Vapor Uptake
Vapor Sorption
Dry
Sample Preparation
Vacuum Degassing
Dry
Particle Size, Phase Purity, Crystal Structure
XRD, SAXS, WAXS
Crystallite size 5 nm to 500 nm
Phase fractions >0.1%
Particle characterization solutions by Anton Paar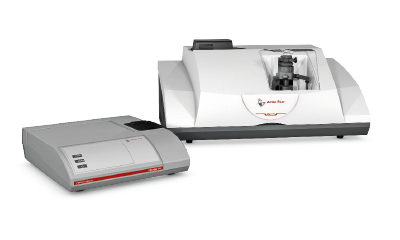 Particles can be complex, but measuring them doesn't have to be. The Litesizer and PSA series enable particle size measurements at just the touch of a button, and much more:
Litesizer series: Dynamic light scattering for particle size analysis from the lower nanometer up to the micrometer range including zeta potential, molecular mass, transmittance and refractive index measurements
PSA series: Laser diffraction for size analysis of liquid and dry dispersions up to the millimeter range
Dedicated accessories allow measurements with small sample volume, in organic solutions, using automatic sample transfer, etc.
Focus on your particles: Kalliope software serves both instruments and reduces operator involvement to a minimum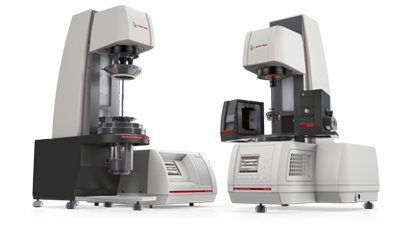 The two cells for true powder rheology, the powder flow cell and the powder shear cell, in combination with MCR Evolution rheometers help you to really characterize and understand your powders:
Amazing precision of the renowned MCRe rheometers for powder analysis
High reproducibility due to sample preparation modes and fully automated measurements
Multiple measurement modes for both quality control and scientific purposes
The only shear cell which can be equipped with temperature and humidity options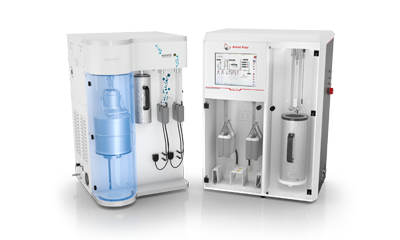 In adsorption analysis, it is essential to combine both intelligent instrument design and advanced computational data reduction models:
Wide range of instruments for vapor sorption, physisorption, chemisorption, and high-pressure sorption
Fully automated systems with multi-station analysis and built-in sample preparation options
Perfect for analyzing pore size, surface area, and gas/solid interactions of catalysts, pharmaceuticals, battery materials, adsorbents, and all other porous materials
World-renowned data reduction models and quick measurement reports, for traditional and complex new materials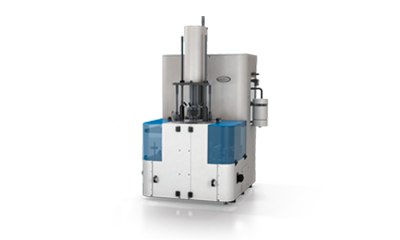 Mercury Intrusion Porosimeters
The most widely used method to determine the porosity of macroporous materials:
Designed to provide the safest operator experience, even when working with mercury
Features such as the simplified liquid mercury introduction and automated oil purging make PoreMaster the easiest-to-use mercury intrusion porosimeter
The ultimate in high-pressure data resolution is achieved via the control provided by the screw drive and the intelligence of the autospeed pressure generation routine
Liquid mercury filling and low-pressure measurements as well as high-pressure measurements are typically completed within 30 minutes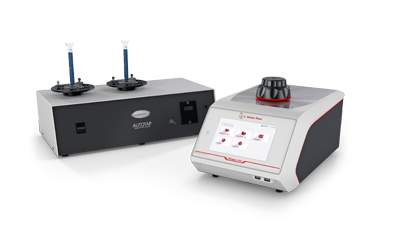 Get all the solid density values you need from one source – with the highest accuracy available:
An instrument portfolio that covers measurements of true or skeletal density, tapped bulk density, and geometric density

Highest-accuracy results over the widest measurement range on a single instrument
Geometric density can be measured without the use of liquid mercury
Gas pycnometry provides true density results in a completely non-destructive manner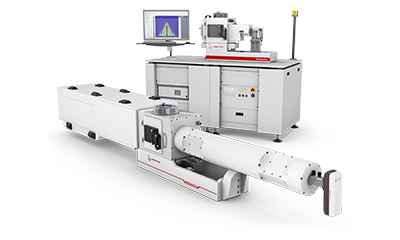 SAXSpace and SAXSpoint 5.0 small-angle X-ray scattering systems provide excellent resolution and the best possible data quality for nanoparticle research:
Brilliant X-ray sources and optics for the highest spectral purity and flux
Scatterless beam collimation and state-of-the-art hybrid photon-counting (HPC) detectors for a high signal-to-noise ratio and excellent data quality
Wide variety of sample stages for particle characterization under controlled temperature and atmosphere
Reliable operation with high uptimes, high sample throughput, and low maintenance costs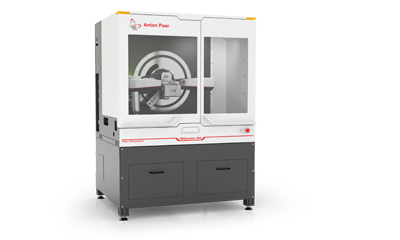 XRDynamic 500 is an automated multipurpose powder X-ray diffractometer that delivers outstanding data quality for all sample types:
Best-in-class resolution/signal-to-noise ratio out of the box
TruBeam™ concept featuring larger goniometer radius and evacuated beam path

Full automation of all X-ray optics, beam geometry change, and instrument and sample alignment

Flexible sample stages for measurements in reflection, transmission, and also for SAXS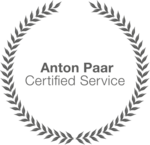 Effective January 1, 2020, all new Anton Paar instruments* include repair for 3 years.
Customers avoid unforeseen costs and can always rely on their instrument.
Alongside the warranty there is a wide range of additional services and maintenance options available.
* Due to the technology they use, some instruments require maintenance according to a maintenance schedule. Complying with the maintenance schedule is a prerequisite for the 3-year warranty.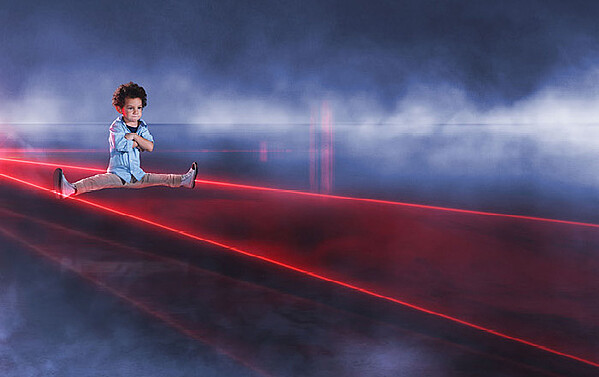 As broad as the particle characterization portfolio of Anton Paar is, many instruments have one thing in common: They have been the first of their kind and are still the flagship instruments in their field. For example, PSA, invented back in 1967, was the first particle size analyzer using laser diffraction technology. The first commercial small-angle X-ray scattering (SAXS) camera, developed by Otto Kratky in 1957, was manufactured by Anton Paar. Today, Anton Paar SAXS systems are still the benchmark when it comes to this technology. Quantachrome Instruments, a brand of Anton Paar, started to make its way to the top in 1968. Ever since then, dedicated teams of scientists have developed innovations in close contact with users, resulting in the best possible solutions for measuring porous materials and powders.
Use the Anton Paar expertise in particle characterization for your particle research and material development.
Along with a wide range of specific instrumentation, Anton Paar offers extensive application consulting as well as application information. Application reports, the Anton Paar Wiki, and webinars offer in-depth knowledge on particle characterization topics such as:
Use these resources and our long-standing expertise in particle characterization to explore new fields of application and achieve optimal results in production, quality control, and product development. Of course, you can also reach out directly to us with any questions concerning instruments and applications.
Get hands-on experience at the Anton Paar Technical Centers.
Are you a hands-on person who prefers to see our instruments in real-life? See if one of our Technical Centers has your desired instrument available or if a particle characterization seminar is planned in your region.
Free Particle Characterization Webinars