This is a required field.
Invalid
Part number
Error in validation!
Microwave digestion platform:

Multiwave 5000
A single microwave digestion platform for all your needs
>500 pre-installed programs, guiding features, and a 'clever' door
Up to 64 samples in a single run; tool-free vessel handling; 2x faster vessel opening/closing
10,1" high-resolution, durable touchscreen display
Looking for consumables & accessories for this product?
Click here
40 years' sample preparation expertise driving the most ambitious, user-friendly microwave digestion system ever built: Digestion of a broad array of samples (varying in difficulty or volume), acid leaching, solvent extraction, evaporation, microwave-induced O₂ combustion, sample drying and synthesis. A comprehensive, interactive method library. A customizable, intuitive user interface, and modern sensor technology, together with Anton Paar's easy-to-handle compact rotors. 500 pre-installed programs. A very 'clever' door. Multiwave 5000. The lab chemist's dream.
More than 500 programs
Full-text database search
Add your own methods if needed
Challenge
Sometimes, it can be difficult to predict which conditions are required for full digestion, or how a sample will react – especially when dealing with unknown or frequently changing samples.
Solution
With a database of more than 500 methods, Multiwave 5000 eases your workload. Use sample tags to search for your application and Multiwave 5000 will provide you with the program – and even recommend a recipe – directly on the instrument, without any paperwork.
Benefit
A pre-installed method library of >500 programs gives you access to the most comprehensive application knowledge base on the market. No need to spend hours of valuable lab time developing the right method.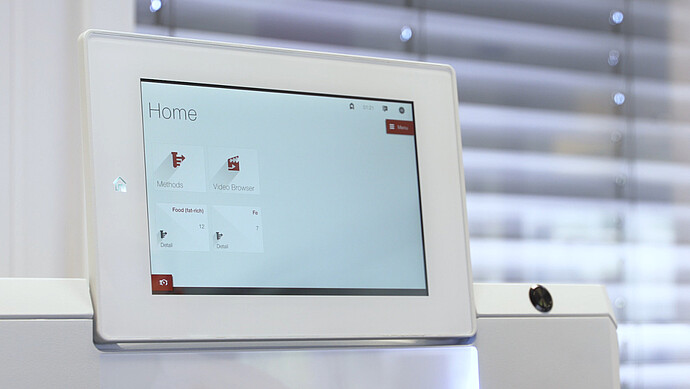 Shortcuts to often-used programs and features
Start your experiment right from the SmartScreen
Challenge
Conventional user interfaces make you go through pages and pages of menus and lists each time you're in front of the instrument.
Solution
SmartScreen lets you configure the home screen according to your needs: define shortcuts to often-used programs, menu links, or experiment data.
Benefit
Save time, nerves and money by configuring the Multiwave 5000 home screen, so the instrument behaves like it's truly yours.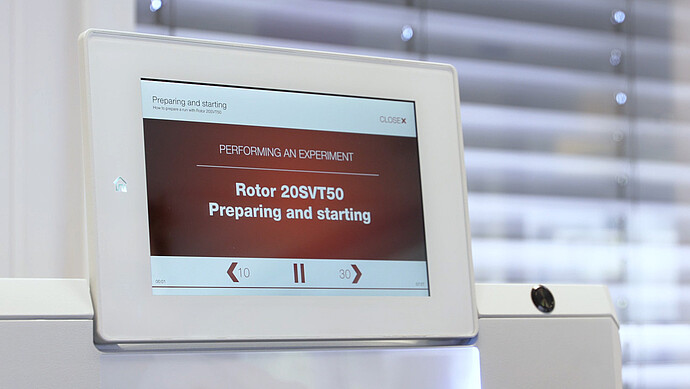 Extensive video library with in-depth explanations
Challenge
You're not an expert in analytical chemistry but you have to perform acid digestion procedures in your lab. You need an instrument that is easy to operate.
Solution
Questions? Simply watch the video manual directly on the screen.
Benefit
We guide you through the whole process step-by-step.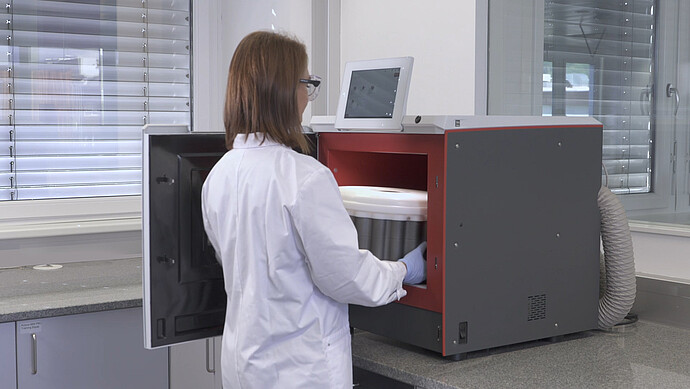 Challenge
You're standing in front of the instrument with a fully loaded rotor, and the door is closed.
Solution
With the unique hands-free door opener, all you need to do is push gently against the door. You can do it with your elbow – no need to set the vessels or rotor aside.
Benefit
It's the simple things: Multiwave 5000 takes convenience to the next level.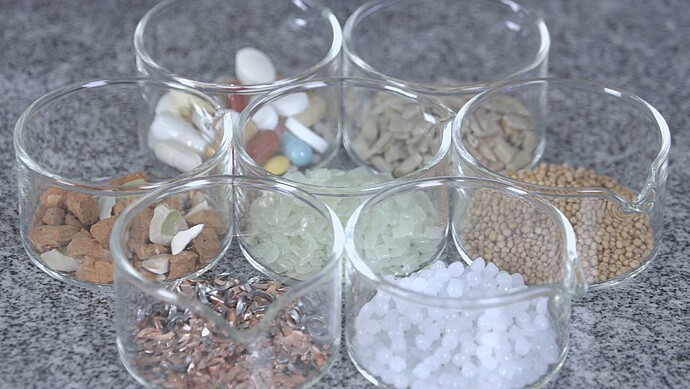 SmartVent technology: Safe overpressure release – for higher sample amounts, higher temperatures and various samples in one run
Ingenious sensor technology for the best reaction control
Challenge
Some samples are challenging, they have changing compositions, or their reactivity is unknown.
Solution
Multiwave 5000 and its various rotors are designed for any challenge. Premium operation parameters and a supreme reaction control – with the seal of Austrian quality – allow for complete digestion of even the most demanding samples.
Benefit
Our rotors, especially those with SmartVent technology, are designed for a broad range of samples – from routine ones like food, feed, or environmental samples, to demanding ones like ceramics, oil, polymers, and petroleum.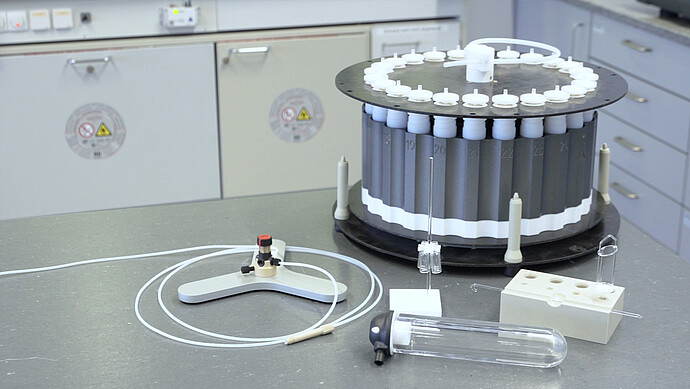 Acid digestion and leaching
Solvent extraction and synthesis
Special solutions: Microwave-induced O2 combustion etc.
Challenge
Some samples require special treatment beyond microwave acid digestion.
Solution
Multiwave 5000 goes beyond digestion: perform other sample preparation techniques or even synthesis. Microwave heating technology makes all these methods faster, safer, cleaner, and more cost-efficient than classic, conventionally-heated alternatives.
Benefit
Multiwave 5000 is a future-proof instrument. With the broadest portfolio available, you can extend your setup – rotors from previous models can be carried over.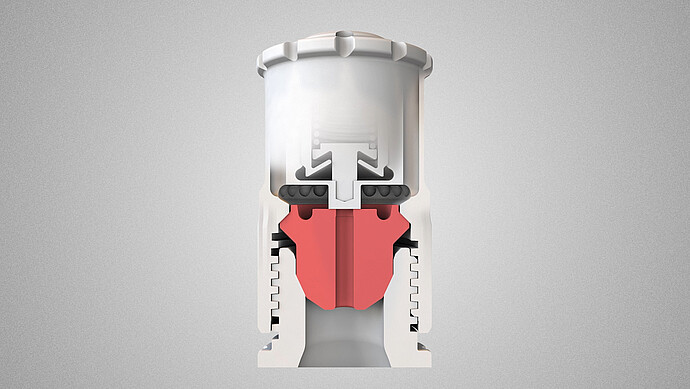 Digestion of a large variety of samples
Up to 50 % higher sample quantities
Samples with varying reactivity in a single run
Challenge
Final digestion temperature and sample weight are often limited by the pressure built up during the digestion reaction.
Solution
The use of SmartVent technology is a reliable way to deal with overpressure.
Benefit
Thanks to the controlled release of reaction gases, maximum digestion temperatures are attained independent of the applied sample amounts.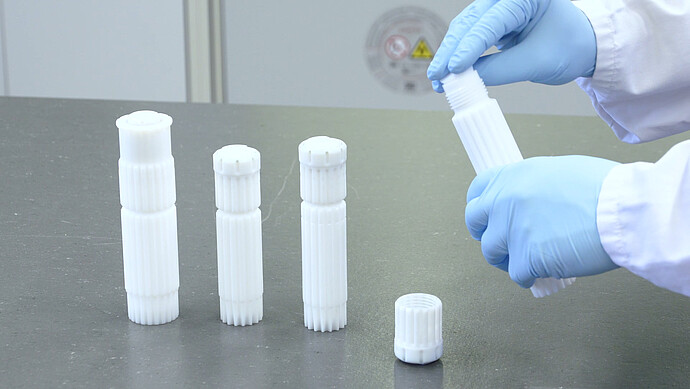 SmartVent technology for reliable release of overpressure
Cooling fins and guided airflow enable fast cooling
Varying vessel volumes; compact, easy-to-handle vessel design
Challenge
Long liners, lots of vessel components, difficult cleaning and unsafe operation of conventional vessels are downsides in the lab.
Solution
The practical design of the SmartVent vessels – available in different volumes – facilitates all steps of operation: from sample weighing and reagent addition to closing, opening, and cleaning.
Benefit
Fast, safe, tool-free operation providing new levels of performance and convenience for the sample preparation lab.
Tool-free assembly
HVT and SVT: Only three vessel parts
Optimized surface and compact design for less adsorption and easier cleaning
Challenge
Setup, but also alignment and cleaning of vessel parts, can be tedious. Tools get lost in the lab and additional handling steps can mean setting up an experiment takes longer than the experiment itself.
Solution
Opening and sealing Multiwave 5000's rotors, vessels, and sensors is quick and simple – just use your hands.
Benefit
Unique tool-free handling makes closing and opening vessels twice as fast.
Rotor 41HVT56: highest throughput for routine samples
Rotor 20SVT50: high-performance rotor with the highest throughput on the market
Up to 64 samples in disposable glass vials
Challenge
Super-high throughput and fast turnover times are often requirements in elemental analysis.
Solution
Anton Paar's rotors are robust, lightweight, and accommodate more samples on a smaller footprint.
Benefit
The practical design of our vessel impacts all operation steps: from sample weighing and reagent addition, to closing, opening, and cleaning. Digest up to 64 samples in a single run.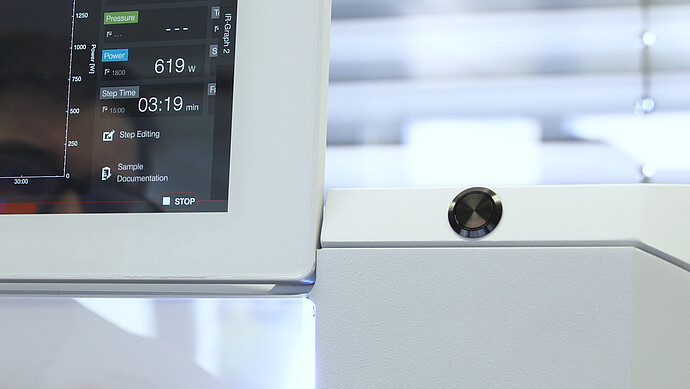 Each instrument is tested individually
Active and passive safety features
ETL and GS certificates
Challenge
Safety is non-negotiable, especially at elevated temperatures and pressures.
Solution
Multiwave 5000 comes with active and passive safety features: self-checks, software interlocks, and a resealing safety door. This way, users and equipment are protected.
Benefit
Each instrument is tested individually, but beyond that, Multiwave 5000 is the only sample preparation microwave platform with ETL and GS "approved safety" certificates from independent testing institutes.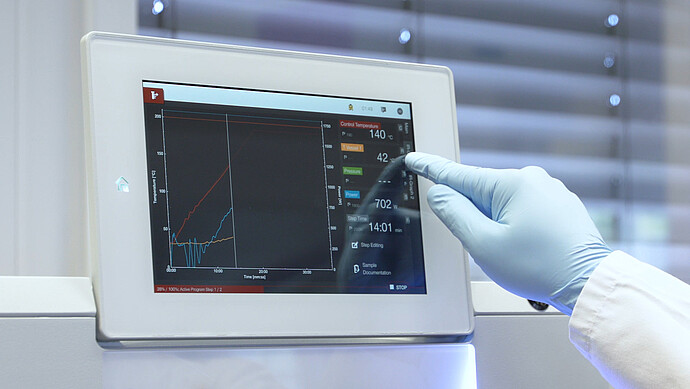 SmartTemp: Contactless internal temp. measurement (SVT/HVT)
SmartVent detection for registration of venting events
Challenge
Correct temperature and pressure control are the key to reliable results. Conventional sensors require extensive efforts to set up, employ only one control strategy, or react slowly due to infrequent vessel control or temperature measurement solely in a reference vessel.
Solution
Comprehensive reaction control is guaranteed thanks to temperature and pressure control for each position, including various control strategies for the simultaneous digestion of different sample types. Our newest additions: SmartTemp temperature sensor and SmartVent detection (for identification of venting events).
Benefit
Reaction control is easier and safer than ever before: The new SmartTemp sensor combines the fast temperature feedback of an internal temperature probe with the convenience of an infrared sensor.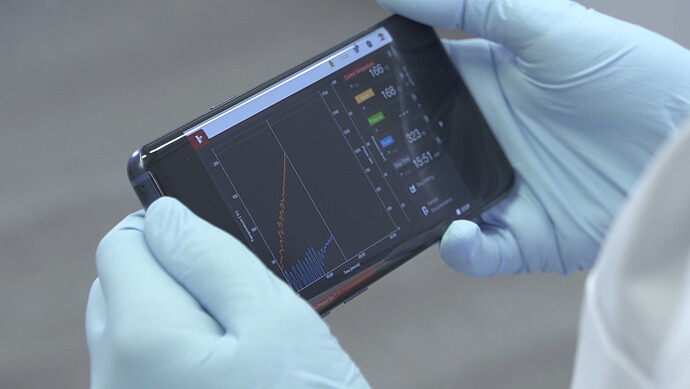 Visualization of the instrument's status
Connect your Multiwave 5000 to the technology of your choice
Challenge
Work interruptions can be annoying and time-consuming. Especially if you have to change rooms to check if everything is running smoothly, or if the experiment has finished.
Solution
The color and mode of SmartLight reflect whether an experiment is in progress, finished, or on standby. SmartLink connects Multiwave 5000 to your PC, notebook, tablet, or mobile phone, so you can monitor and operate experiments remotely.
Benefit
No need to dash over from your desk to check if the run is finished – just cast a glance from afar. Automated notifications keep you informed, whether you're in the lab or on the go.
The main acid digestion rotors of Multiwave 5000:*
Rotor 24HVT
Rotor 41HVT
Rotor 20SVT
Rotor 8 NXF/NXQ
Rotor 64MG5
Number of vessels
24
41
20
8
64
Volume
50 mL/80 mL
56 mL
50 mL
100 mL/80 mL
5 mL
Material
PTFE-TFM
PTFE-TFM
PTFE-TFM
PTFE-TFM / Quartz
Glass
HF resistance
Yes
Yes
Yes
Yes (NXF)
No
Temperature control
Internal T in all positions / SmartTemp
SmartTemp
T in all positions
IR in 16 positions
Pressure control
SmartVent technology / SmartVent detection
p in all vessels
PTFE seal
Applications
Routine samples: Biological and environmental samples, EPA procedures, food, cosmetic and pharmaceutical samples
Harder to digest samples: including polymers, ceramics, petroleum products, and alloys
Most difficult samples
Micro samples up to 20 mg
*Multiwave 5000 can be used with the digestion rotors (Rotor 16MF100 and 16HF100) of Multiwave PRO as well
Chinese Pharmacopoeia (ChP)
Japanese Pharmacopoeia (JP)
General Tests, Processes and Apparatus 2.63
Pharmacopoeia Europe (Ph. Eur.)
U.S. Pharmacopoeia (USP)
232 - Elemental impurities - limits introduction
233 - Elemental impurities - procedures
Anton Paar Certified Service
The Anton Paar quality in service and support:
More than 350 manufacturer-certified technical experts worldwide
Qualified support in your local language
Protection for your investment throughout its lifecycle
3-year warranty
Learn more
Consumables & Accessories
Consumables & Accessories
Accessories
Accessories
Not all items are purchasable online in specific countries.
To find out if you can purchase online from your location, check the online availability below.
Online price only
|

excl.

incl.

0

VAT