This is a required field.
Invalid
Part number
Error in validation!
Dynamic shear rheometer:

SmartPave
The asphalt rheometer for quality control and routine measurements of asphalt and bitumen
Illuminated sample area for perfect trimming results
Air-cooled Cool Peltier temperature accessory renders thermostats obsolete
Looking for consumables & accessories for this product?
Click here
The dynamic shear rheometers (DSR) SmartPave 92 and SmartPave 102e allow precise measurements on asphalt binder and bitumen. Features such as Toolmaster™, QuickConnect, a Peltier temperature device for dry sample heating, and step-by-step instructions for measuring procedures according to AASHTO T315, AASHTO T350, AASHTO TP101, ASTM D7175, ASTM D7405, and DIN EN 14770 guarantee the most convenient operation. For measurements according to AASHTO T316, ASTM D4402, and DIN EN 13302, both instruments can be equipped with a Peltier-temperature-controlled measurement chamber for concentric cylinder geometries.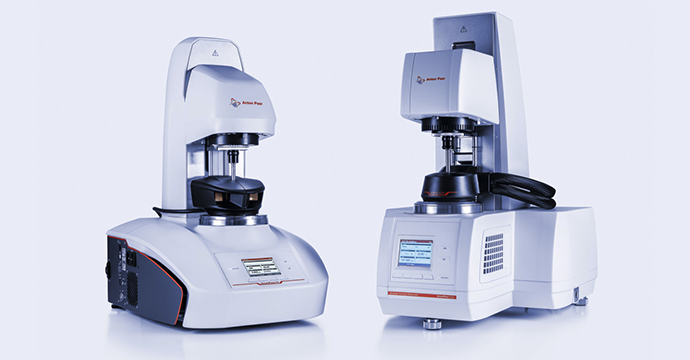 Two models to cover the whole spectrum of rheological asphalt and bitumen testing
The well-established SmartPave dynamic shear rheometers are able to analyze unmodified and modified asphalt binder and bitumen within a wide temperature range, either according to standards or by means of classic rheological methods. While SmartPave 102e is the instrument which meets the highest measurement demands, SmartPave 92 is designed especially for the demands of quality control and routine measurements in asphalt test labs.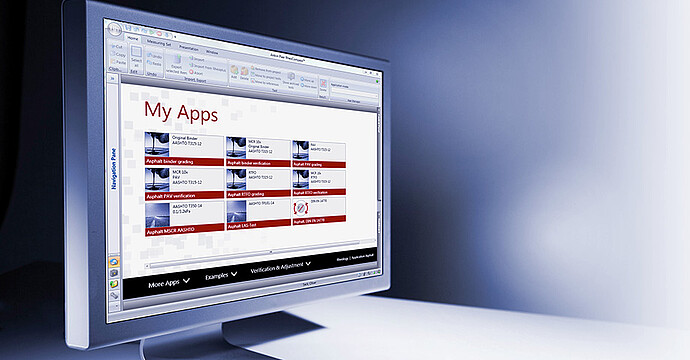 The RheoCompass software: New paths for asphalt and bitumen testing
RheoCompass is a navigation tool that gives you the complete overview as well as the exact insights you require. It contains numerous templates that are tailored specifically to the needs of the asphalt industry. The predefined test procedures contain step-by-step instructions for all test types as defined by AASHTO, ASTM, DIN EN, and FGSV.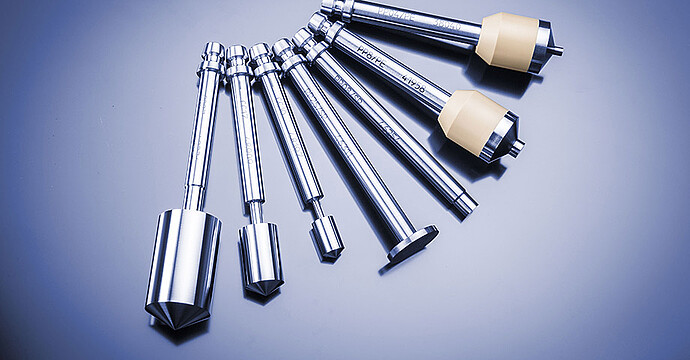 Unique accessories for easy handling
SmartPave 92's and SmartPave 102e's unique temperature control unit is the first Peltier heating system with heating elements above and below the sample. Furthermore, the instruments feature Toolmaster™ – the only completely contact-free automatic tool recognition and configuration system for rheometers. It recognizes measuring systems and temperature control units as soon as they are connected to the rheometer. Entering your data manually will become a thing of the past.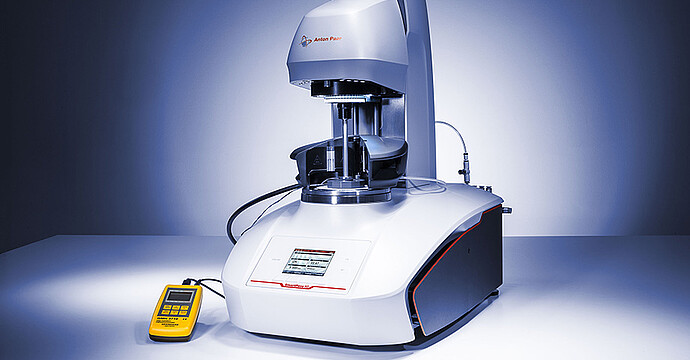 Fully automatic temperature calibration
Anton Paar offers fully automatic temperature calibration and verification routines in the RheoCompass software. Temperature accuracy and stability are crucial in asphalt testing. The unique automatic temperature calibration routine ensures temperature gradients <0.1 °C.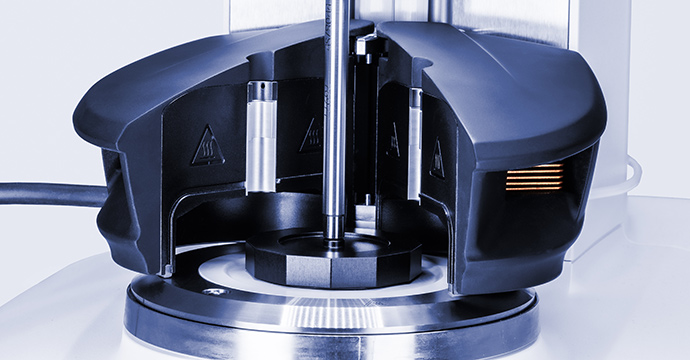 Upgrade your SmartPave DSR to a BBR
Enhance your SmartPave 102e or 92 with a specialized software solution from our cooperation partner, Pavement Systems LLC. Connect effortlessly to this external analysis software and unlock a range of features, including iCCL testing. This is a powerful surrogate method to BBR (AASHTO PP112), which gives you information about the low temperature PG-grade as well as m-value, S, and delta TC within 30 minutes. Learn more about Pavement Systems and their analysis solutions.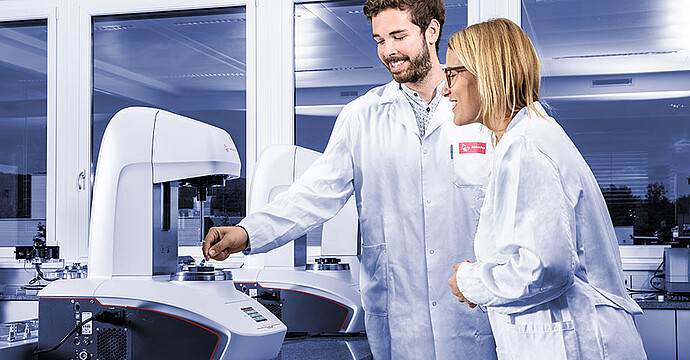 Experienced experts close to you
Anton Paar's worldwide service network ensures that an expert on your system is always close by. Numerous installed instruments around the globe, an extensive application database, and cooperation with civil engineering institutes confirm that Anton Paar is the first choice for answering any rheological question on your asphalt binder and bitumen you might have.
Technical Data
Unit
SmartPave 92
SmartPave 102e
Bearing design
-
Air, fine-pored carbon
Motor design
-
Electronically Commutated (EC) - Permanent Magnet Synchronous Motor
Displacement transducer design
-
High-resolution optical encoder
Normal force measurment design
(US Pat. 6167752,1996)
-
-
360 ° capacitive sensor, non-contacting, fully integrated in bearing
Working mode
-
Combined Motor Transducer (CMT)
Minimum torque
(rotation)
nNm
1 µNm
5
Minimum torque
(oscillation)
nNm
1 µNm
2
Maximum torque
mNm
125
200
Minimum angular deflection
(set value)
µrad
1
0.5
Maximum angular deflection
(set value)
µrad
∞
∞
Minimum angular velocity[1]
rad/s
0
0
Maximum angular velocity
rad/s
157
314
Maximum speed
1/min
1500
3000
Minimum speed (CSS/CSR)
1/min
10-3
10-7
Minimum angular frequency[2]
rad/s
10-4
10-7
Maximum angular frequency
rad/s
628
628
Maximum frequency[3]
HZ
100
100
Normal force range
N
-
-50 to 50
Normal force sensitivity
N
-
0.01
Minimum gap size change
µm
0.625
0.625
Dimensions (W x H x D)
mm
380 x 660 x 530
444 x 678 x 586
Weight
kg
33
42
Additional Device Features
Device display with remote control of software (decoupled from measuring sensor for mechanical and electromagnetic interference prevention)
-
Yes
Yes
Direct strain/stress controller
-
Yes
Yes
TruStrain™(sample adaptive controller)
-
No
Yes
TruRate™ (sample adaptive controller)
-
No
Optional
Raw data (LAOS, waveform)
-
No
Optional
Normal force profiles (set and read)
-
No
Yes
Velocity profiles, tack, squeeze
-
No
Yes
Automatic gap control/setting (AGC/AGS)
-
Yes
Yes
Electronic trim lock for measuring geometry
-
Yes
Yes
TruGap™
(permanent control of the real measuring gap)
(US Pat. 6499336, 2000)
-
No
Optional
T-Ready™
(detection of sample temperature equilibrium time)
(US Pat. 8904852, 2011)[4]
-
No
Yes
Toolmaster™
(measuring geometries and accessories, storing of zero-gap)
(US Pat. 7275419, 2004)
-
Yes
Yes
QuickConnect Coupling for measuring geometries
(one-hand operation, screwless)
-
Yes
Yes
Trimming mirror
(360° blind sample spot prevention)
-
No
Yes
Three-point support of device
(three robust feet for tool-free one hand alignment)
-
Yes
Yes
Three-point support for mounting of measuring cells
(wobble prevention, no misalignment after changing of cells)
-
Yes
Yes
Maximum temperature range[4]
°C
-50 to +400
-160 to +1000
Virtually gradient-free temperature control
(horizontal,vertical)
-
Yes
Yes
Temperature gradient >0.1 °C according to AASHTO and ASTM
-
Yes
Yes
CoolPeltier™ Peltier System with built-in cooling option that does not require additional accessories for counter cooling
°C
-5 to +200
-5 to +200
Pressure Cell
bar
No
up to 1000
Safe Gap™ normal force limiter during gap setting
-
Yes
No
TruRay™ dimmable illumination of sample area
-
Yes
No
RheoCompass Software
Asphalt standard operation procedures (SOP) with regular updates
-
Yes
Yes
Auto Update via Network
-
Optional
Optional
Fully automatic temperature calibration
-
Yes
Yes
Test and analysis designer
-
Yes
Yes
Report designer
(with all test information for export and print)
-
Yes
Yes
Managed lab multiple clients and servers
-
Optional
Optional
In controlled shear stress (CSS) mode. In controlled shear rate (CSR) mode, depending on measuring point duration and sampling rate.
Theoretical value (duration per cycle = 2 years)
Higher frequencies are possible using multi-wave functionality (942 rad/s (150 Hz) or even higher, depending on measuring system and sample)
Depending on used temperature device
FGSV
AL 721 Constant Shear Rate
Anton Paar Certified Service
The Anton Paar quality in service and support:
More than 350 manufacturer-certified technical experts worldwide
Qualified support in your local language
Protection for your investment throughout its lifecycle
3-year warranty
Learn more
Consumables & Accessories
Consumables & Accessories
Accessories
Accessories
Not all items are purchasable online in specific countries.
To find out if you can purchase online from your location, check the online availability below.
Online price only
|

excl.

incl.

0

VAT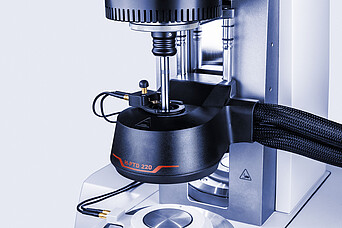 Temperature control for MCR:
Peltier systems
Compatible with:
SmartPave 92 | 102e
Delivery time:
%1$s – %2$s working days
%1$s – %2$s weeks
%1$s – %2$s months
Product details
Effective and convenient heating and cooling
Temperature control with minimized temperature gradients from -50 °C to 220 °C
Modular system for combination with Rheo-Optics accessories
For cone-plate, parallel-plate, and cylinder measuring systems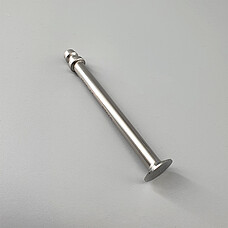 MEASURING PLATE PP20 D:
20 mm
Compatible with:
SmartPave 92 | 102e
Delivery time:
%1$s – %2$s working days
%1$s – %2$s weeks
%1$s – %2$s months
Part number: 3049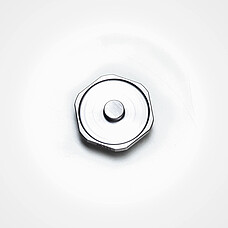 INSET I-PP08/CU/CX (WITH GROOVE) D:
8 mm, COPPER ALLOY, COATED
Compatible with:
SmartPave 92 | 102e
Delivery time:
%1$s – %2$s working days
%1$s – %2$s weeks
%1$s – %2$s months
Part number: 76677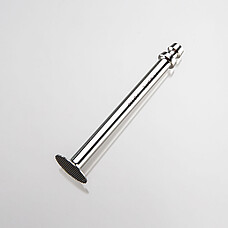 MEASURING PLATE PP25/P2 D:
25 mm, PROFILED: 1X0.5
Compatible with:
SmartPave 92 | 102e
Delivery time:
%1$s – %2$s working days
%1$s – %2$s weeks
%1$s – %2$s months
Part number: 3882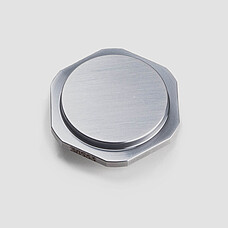 INSET I-PP25/CU/CX D:
25 mm; COPPER ALLOY, COATED
Compatible with:
SmartPave 92 | 102e
Delivery time:
%1$s – %2$s working days
%1$s – %2$s weeks
%1$s – %2$s months
Part number: 76678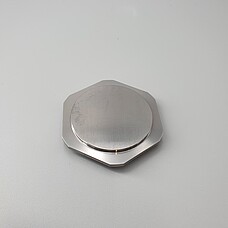 INSET I-PP50/CU/CX D:
50 mm; COPPER ALLOY, COATED
Compatible with:
SmartPave 92 | 102e
Delivery time:
%1$s – %2$s working days
%1$s – %2$s weeks
%1$s – %2$s months
Part number: 76680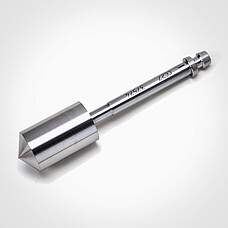 MEAS. CYLINDER B-CC27 D:
26.66 mm
Compatible with:
SmartPave 92 | 102e
Delivery time:
%1$s – %2$s working days
%1$s – %2$s weeks
%1$s – %2$s months
Part number: 78234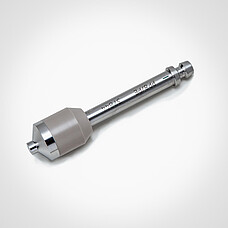 MEASURING PLATE PP08/PE D:
8 mm
Compatible with:
SmartPave 92 | 102e
Delivery time:
%1$s – %2$s working days
%1$s – %2$s weeks
%1$s – %2$s months
Part number: 3477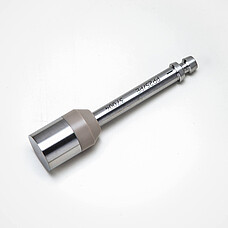 MEASURING PLATE PP25/PE D:
25 mm
Compatible with:
SmartPave 92 | 102e
Delivery time:
%1$s – %2$s working days
%1$s – %2$s weeks
%1$s – %2$s months
Part number: 3479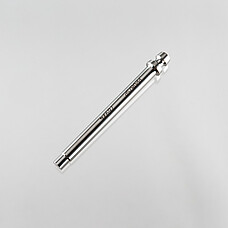 MEASURING PLATE PP08/SP D:
8 mm
Compatible with:
SmartPave 92 | 102e
Delivery time:
%1$s – %2$s working days
%1$s – %2$s weeks
%1$s – %2$s months
Part number: 164918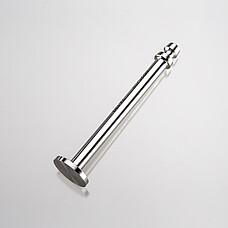 MEASURING PLATE PP25/SP D:
25 mm
Compatible with:
SmartPave 92 | 102e
Delivery time:
%1$s – %2$s working days
%1$s – %2$s weeks
%1$s – %2$s months
Part number: 164917