This is a required field.
Invalid
Part number
Error in validation!
Microwave Digestion System:

Multiwave
+14
Easy handling and convenient digestion
Multiple backup safety systems
All the benefits of a PDC system at a competitive price
Smart system for digestion of most samples
Can be combined with external cooler for additional savings
Looking for consumables & accessories for this product?
Click here
When over 40 years of experience in pressurized acid digestion meet advanced microwave technology, a high-performance microwave digestion system is the outcome. The Multiwave 7101/7301/7501 series delivers the next level of performance, working at up to 300 °C and up to 199 bar. This ensures complete digestions of all kinds of samples, such as food, environmental, polymer, cosmetic, pharmaceutical, geological, chemical, and petrochemical samples, even in the same run. With a range of accessories, consumables, and racks of up to 28 positions, sample preparation has never been easier.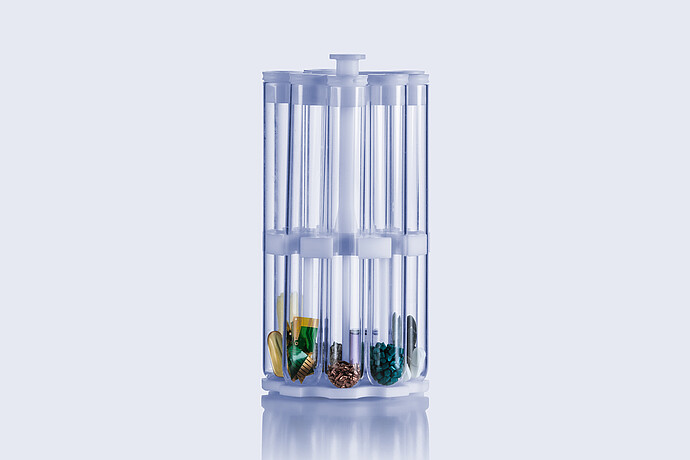 One microwave digestion system for all samples
With Multiwave 7101/7301/7501, digest all kinds of samples – such as food, environmental, polymer, cosmetic, pharmaceutical, geological, chemical, and petrochemical ones – in the same run with the same method. Low blank values and low residual carbon content facilitate elemental analysis. With high temperature and pressure specifications (300 °C and 199 bar), there's unlimited digestion performance while the magnetron output is automatically adjusted for reactive samples. Powerful stirring aids the digestion of floating samples (optional).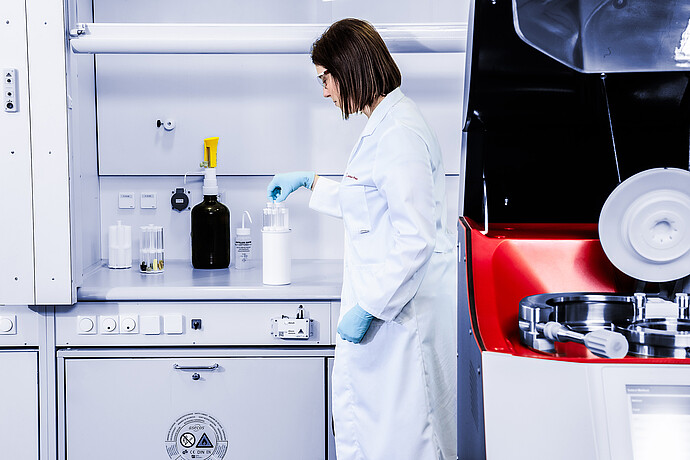 Demanding samples, easy digestion
The PDC (Pressurized Digestion Cavity) revolutionizes your sample preparation workflow:
Place the vials on the balance
Transfer sample weights directly to the instrument
Add digestion reagents and cover the vials with plug-on caps
Safely transfer the filled PTFE-TFM rack in a closed PTFE liner (<1 kg)
Use software-guided, mainly automated opening and closing procedures
Rely on automated pressurization, pressure release, and acid fume removal
Pressure sealing of the vessels avoids cross-contamination
The microwave digestion systems come with ready-to-use methods and customized application support, so method development has never been easier.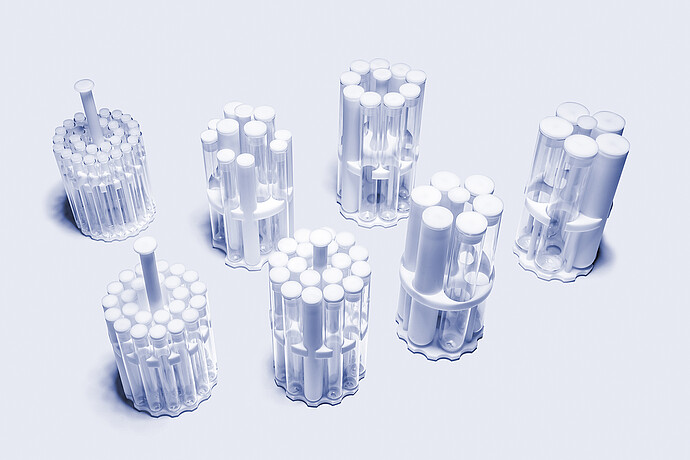 A microwave digestion system fit for any analytical task
Multiwave 7101/7301/7501 microwave digestion systems can accommodate different PTFE-TFM racks so you can perform microwave digestion of up to 28 samples in one run. Up to 4g of sample can be digested in one position. A wide selection of vials is available: Use thin-walled quartz vials that have low blank values or disposable borosilicate vials for routine tasks. PTFE-TFM vials are available for special applications. Use sealed quartz vessels, when working with volatile analytes.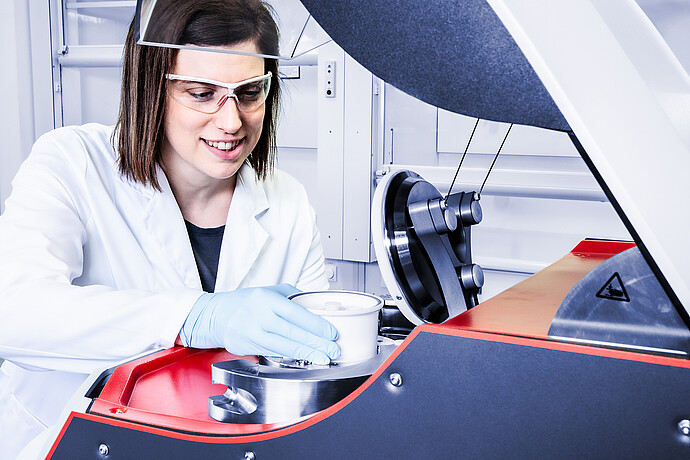 Space-saving and safe
With their compact footprint, these microwave digestion systems save you lab space. With their integrated water coolers, Multiwave 7301 and 7501 save you even more space. There are multiple safety features, including redundant safety systems, fault-tolerant software, window shield, and drip cup, that make Multiwave 7101/7301/7501 the safest microwave digestion system of its kind on the market.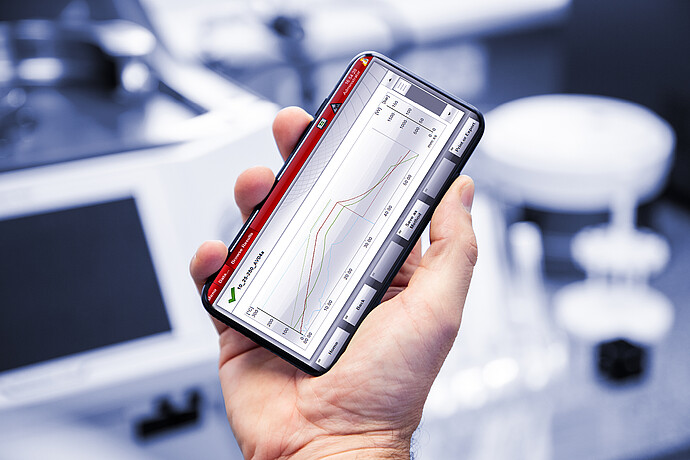 Communicative and compliant
Stay connected and up-to-date with your digestions with several smart features, including automated email notification of completed runs and events. Control the instruments via PC, smartphone, or tablet from a distance with VNC. Various standard methods are already available on the instruments, such as USP <232/233>, ICHQ3D, and European Pharmacopoeia 5.20. The software complies with CFR 21 part 11 and a comprehensive Pharma Qualification Documentation package is also available.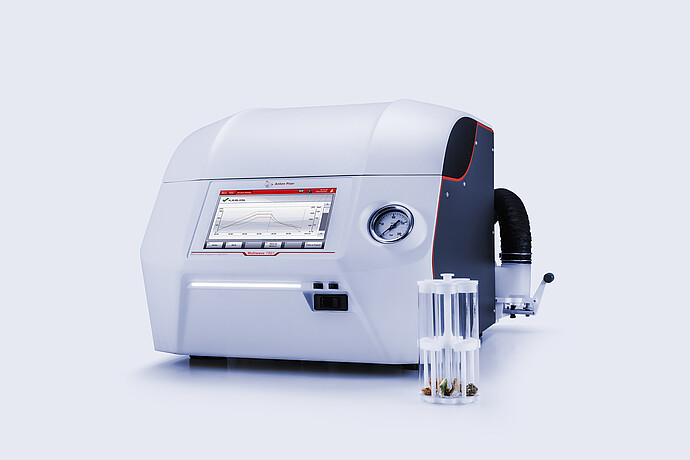 Multiwave 7501: For demanding samples
Do you perform aqua regia digestions or use HCl as a reagent on a regular basis? Then Multiwave 7501 is your solution. With upgraded parts and extended automated cleaning procedures, it has improved corrosion resistance, so you can digest even the most demanding samples.
Multiwave 7101
Multiwave 7301
Multiwave 7501
Maximum power delivered
1500 W
1700 W
1700 W
Installed power
2000 W
2000 W
2000 W
Chiller
external
internal
internal
SmartLight
x
x
Maximum temperature
300°C
300°C
300°C
Maximum pressure
199 bar
199 bar
199 bar
HCl/Aqua regia digestions
x
x
x
Balance connection
x
x
Liner lift
x
x
x
Stirring option
x
x
VNC
x
x
Email notifications
x
x
Weight
110.5 kg
112 kg
113,5 kg
WxDxH
497 mm x 742 mm x 470 mm (19.5 in x 29.2 in x 18.5 in)
615 mm x 760 mm x 470 mm
(24.2 in x 29.9 in x 18.5 in)
Chinese Pharmacopoeia (ChP)
ICH
Q3D Guideline
7101, 7301, 7501
Pharmacopoeia Europe (Ph. Eur.)
U.S. Pharmacopoeia (USP)
232 - Elemental impurities - limits introduction
7101, 7301, 7501
Anton Paar Certified Service
The Anton Paar quality in service and support:
More than 350 manufacturer-certified technical experts worldwide
Qualified support in your local language
Protection for your investment throughout its lifecycle
3-year warranty
Learn more