This is a required field.
Invalid
Part number
Error in validation!
Surface area and pore size analyzers:

Nova
Maximize your budget with this multi-station BET surface area analyzer
Boost throughput with two analysis, four degassing stations
Conserve helium using short sample cells and NOVA mode
Achieve 2 % reproducibility with ≥2 m2 measurement surface area
Simplify the analysis process with built-in profiles
Looking for consumables & accessories for this product?
Click here
Nova instruments set a new benchmark in surface area and pore size analysis.
Four degassing stations and up to four analysis stations let you degas samples while analyzing others. Analyze four
5-point BETs in approximately 20 minutes with 2 % reproducibility – those are quick, reliable results. Automated degassing means no operator intervention.
Simple. Precise. Fast. Nova.

Integrated sample preparation simplifies your process
Eliminate the clutter, cost, and complexity of external degassing devices with four integrated degassing stations and up to four analysis stations in one space-saving design. Prepare a range of samples with vacuum or flow degassing at temperatures up to 425 ºC. Degassing is software programable and linked with an individual sample ID, ensuring full traceability.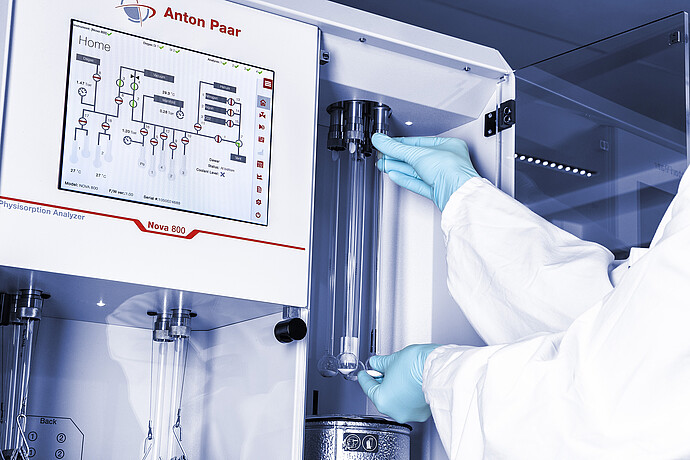 Speed up your surface area and pore size analysis with NOVA Mode
Utilize pre-calibrated sample cells – no need to measuring void volumes before every analysis – and accelerate your analysis speeds while maintaining a high level of measurement precision.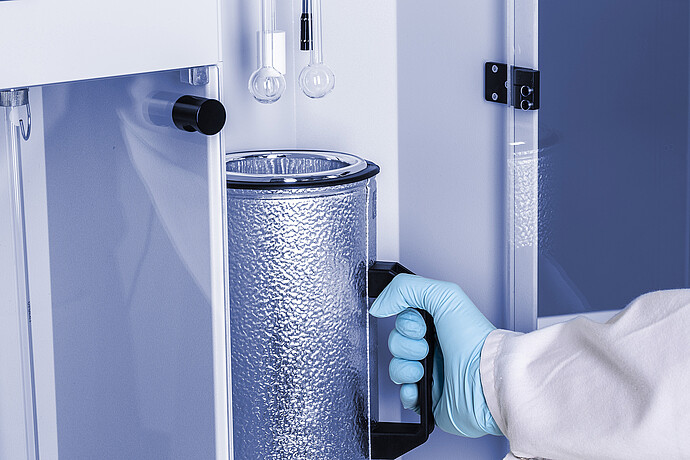 TruZone – active coolant level control
With TruZone, create and maintain a small cold zone on the sample cell and maximize the measurement sensitivity of your surface area and pore size analyzer. Increased sensitivity when measuring gas molecules that are adsorbed by the sample results in exceptional measurement performance. Nova instruments deliver better than 2 % reproducibility with as low as 2 m2 total surface area in the sample cell. This best-in-class performance lets you measure materials with specific surface areas as low as 0.01m2/g.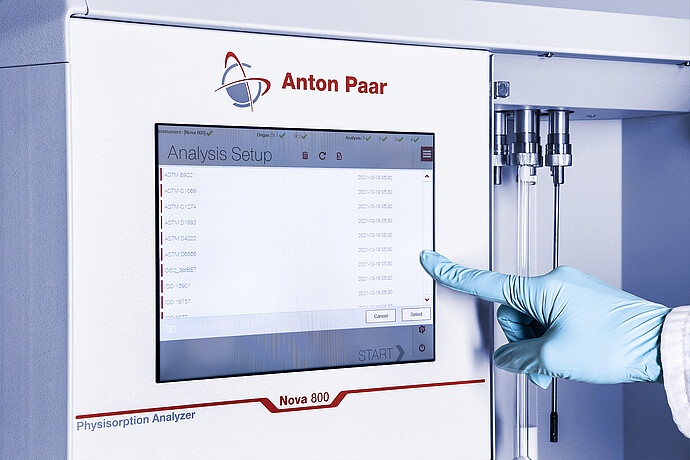 Suite of smart dosing algorithms for effortless method creation
Intelligent dosing algorithms, such as DoseWizard, VectorDose, and Initial Fill, simplify the creation of analysis profiles to accelerate analyses without sacrificing precision. In combination with the 20+ built-in analysis profiles for standardized methods like ASTM, ISO, USP, and DIN, our surface area and pore size analyzer delivers operational simplicity from start to finish.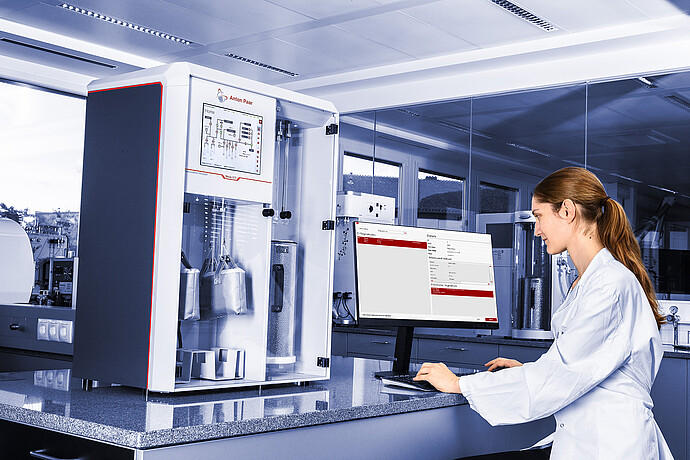 A surface area and pore size analyzer with smart software
Combine instrument control and data processing with Kaomi for Nova. Set up and perform analyses, and process, report, and store data easily. Control up to four Nova instruments from one PC.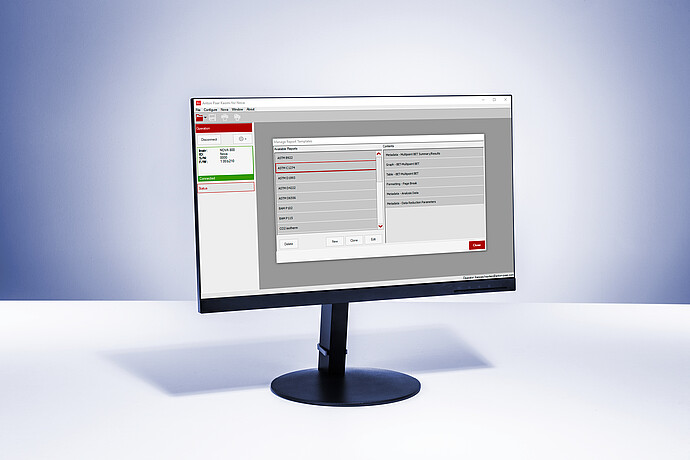 21 CFR Part 11-compliant software
Enhance data integrity for the pharmaceutical industry with Kaomi for Nova 21 CFR Part 11 Software (user management, audit trail, customizable reporting, and electronic signature). Comply with the FDA's 21 CFR Part 11 guidelines with our comprehensive pharma qualification and requalification package.
Nova 600 BET
Nova 800 BET
Nova 600
Nova 800
Analysis specifications
Measurement principle
Vacuum Volumetric
Analysis gases
N2 only
N2, Ar, CO2, and other non-corrosive gases
Analysis stations
2
4
2
4
Independent P0 station
Yes
Relative pressure range (P/P0 )
10-4 to 0.5
10-4 to 0.999
Pressure measurement accuracy
0.1 % (of full scale) *
Pressure resolution
Absolute : 1.2 x 10-4
Torr Relative : 1.5 x 10-7 p/p0
Lower specific surface area limit
From 0.01 m2/g
Lower absolute surface area limit
From 0.5 m2
Surface area reproducibility
2 %**
Pore size range
N/A
0.35 - 500 nm (Diameter)
(0.35 - 1.1 nm with CO2)
(1.1 - 500 nm with N2)
Minimum pore value
N/A
1.2x10-8 cm3
Truzone
Yes
Powerprotect
Yes
Dosewizard
Yes
Vectordose
Yes
Analysis dewar
Volume: 1 L
Duration: Up to 7 Hours
Volume: 2 L
Duration: Up to 40 Hours
Sample preparation
Integrated Degassing Stations : 4
Temperature Control: 2 Heating Zones, Ambient to 425 oC
Available Methods: Flow & Vacuum, Programable Multi-Step Heating Profiles
Physical specifications
Dimensions (DxWxH)
44 cm x 63 cm x 84 cm
Weight
63 kg
Operating environment
Temperature : 15 to 35 oC
Humidity : 20 to 80 % relative, non-condensing
Wetted parts
Stainless steel, Viton elastomers
Gas
Ports: 5 (3 Analysis, 1 Helium, 1 Degas/Backfill)
Purity: 99.999 % (He, N2)
Input Pressure: 8 to 10 PSIG
Vacuum connection
Rotary Pump Exhaust Port, KF 16
Vacuum requirements
Ultimate vacuum of 2.3 x 10-3 Torr
Electrical
Supply : AC 100~240 V AC , 50 / 60 Hz Consumption: 345 VA (Maximum)
Additional specifications
Display
10-inch Touchscreen
PC connection
Ethernet
Kaomi for Nova Software
Instrument Control: Up to 4 Instruments
6 Languages: English, French, German, Japanese, Chinese, Spanish
Kaomi for Nova 21 CFR Part 11 Software
Features: User management, audit trail, customizable reporting, and electronic signature to enhance data integrity for use in the pharmaceutical industry
Pharma Qualification Package
Yes
Pre-loaded analysis profiles
20+ (ASTM, USP, DIN, ISO)
ROHS 3 compliant
Yes
CE certified
Yes
* Includes precision, linearity, and hysteresis s of the complete pressure measurement system
** Performed with BAM P115 certified reference material
U.S. Pharmacopoeia (USP)
846 Method II – Specific Surface Area and European Pharmacopoeia 2.9.26 Method II
Anton Paar Certified Service
The Anton Paar quality in service and support:
More than 350 manufacturer-certified technical experts worldwide
Qualified support in your local language
Protection for your investment throughout its lifecycle
3-year warranty
Learn more
Consumables & Accessories
Consumables & Accessories
Not all items are purchasable online in specific countries.
To find out if you can purchase online from your location, check the online availability below.
Online price only
|

excl.

incl.

0

VAT