Everything – from liquids to solids – flows in a certain way and affects our daily lives: from the paint you decorate your walls with, to the toothpaste you squeeze out of its tube, to a tennis ball you throw at the court during your Sunday match. Flow and deformation behavior are essential parameters when it comes to material characterization. Viscometers and rheometers are the ideal tools to see whether your sample is in the right flow.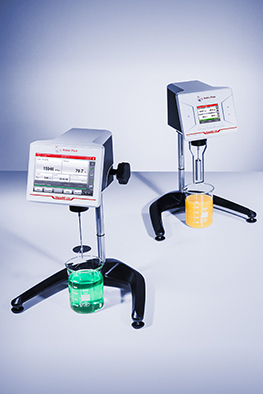 ViscoQC 100/300 – rotational viscometers
Get the latest rotational viscometers from the technology leader and bring outstanding, fully traceable results to your daily quality control routine. Whereas ViscoQC 100 is designed for quick single-point viscosity determination, ViscoQC 300 delivers multi-point viscosity results right at your fingertips. Enjoy how ViscoQC's magnetic spindle coupling saves you time when exchanging spindles and at the same time increases spindle/bearing lifetime. As the space on this site is far too limited to tell you about all of ViscoQC's benefits, simply find out more here:
Applications of ViscoQC 100/300
ViscoQC ensures the consistent quality of your substance – from almost any fluid such as paints or coatings to semi-solid samples like ointments. To meet your future needs, ViscoQC 300 is upgradeable with compliance (21 CFR Part 11) and/or additional analysis software.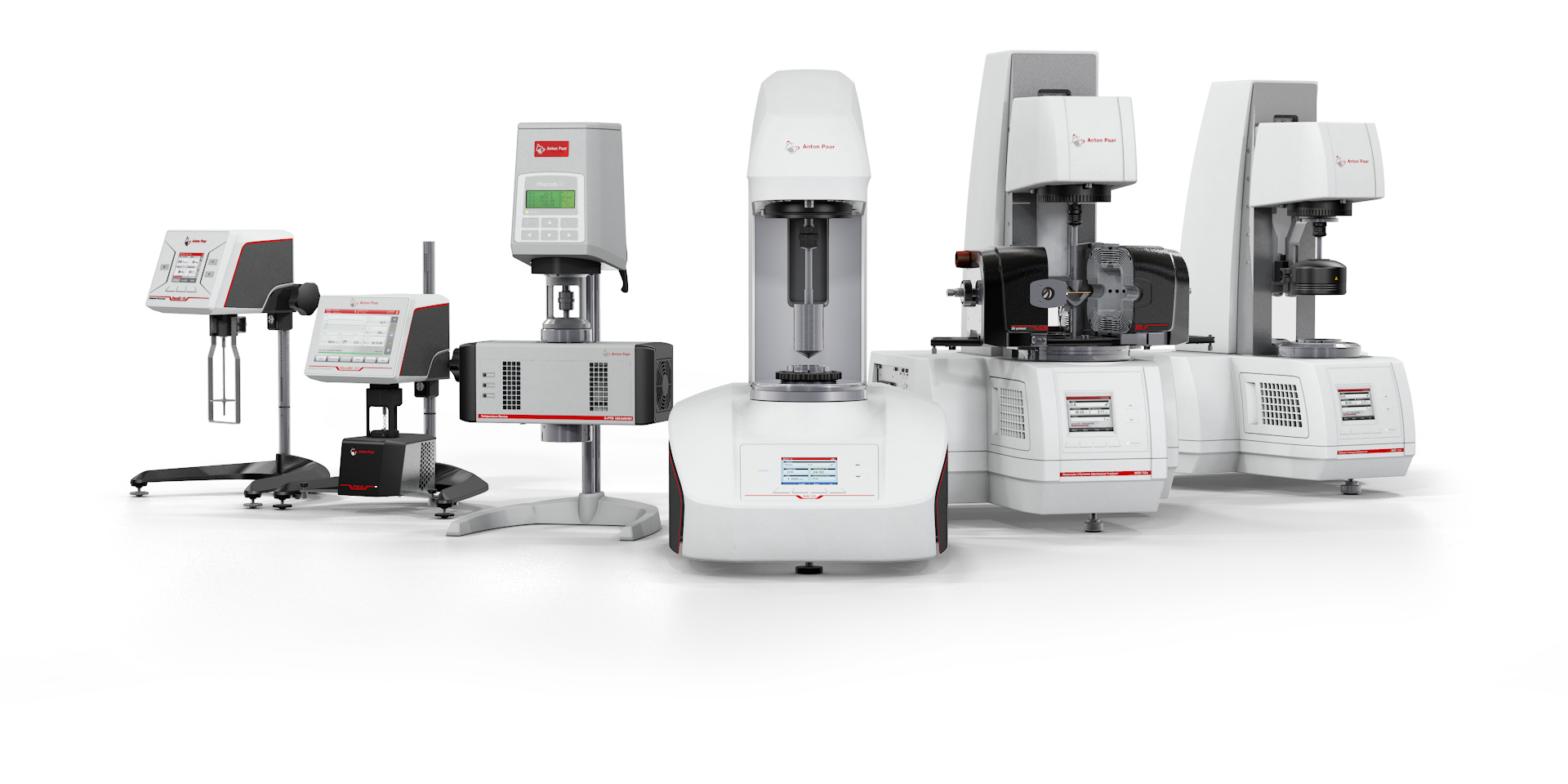 Viscometry and rheometry: your full-range supplier
Anton Paar has been an expert in the fields of viscometry and rheometry since the beginning and offers the right instrument for every need. Now the market leader in rheometry has added entry-level rotational viscometers to its portfolio to complete the range. We provide instruments for single-point rotational measurements, flow curves, structural analysis in oscillation, and sophisticated material analysis with two drive units in one device. Your sample is our challenge! Let us find the right solution for you!
RheolabQC and MCR 72/92 – rotational rheometers
RheolabQC, MCR 72, and MCR 92 are the best choices for quick and easy rheological measurements. Whereas RheolabQC and MCR 72 are equipped with a ball-bearing drive, MCR 92 employs the highly sensitive air-bearing EC drive from the renowned MCR series. In this way you can also perform more sophisticated oscillatory tests with MCR 92 not only for analysis of the flow behavior but also of the structure of your sample. All three models benefit from the very useful features of the MCR series, such as Toolmaster™ for automatic tool recognition, Peltier temperature control and configuration, and the step-by-step software RheoCompass™.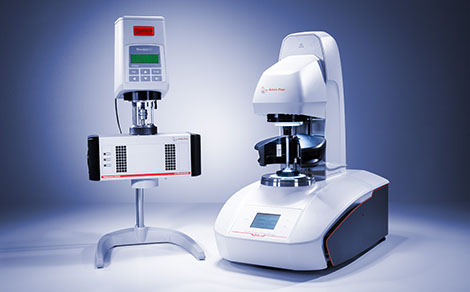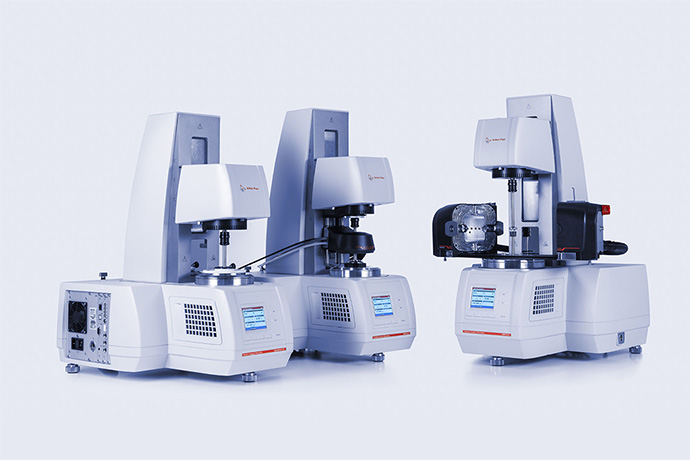 MCR Modular Compact Rheometer series – rotational and oscillatory rheometers
The most important thing to know about the new MCR Evolution series is that it has a broad portfolio of measuring systems and accessories that open up almost endless possibilities. You can equip MCR 102e, 302e, and 502e with all kinds of temperature devices to measure in different temperature ranges, or apply humidity or an electric or magnetic field and so much more. Also different kinds of measuring systems for samples of all consistencies from liquid to solid can be combined with the MCR series. The air-bearing supported EC-drive ensures highly precise results in both rotational and oscillatory mode.
MCR 702e MultiDrive – rotational and oscillatory rheometer with two drives
MCR 702e MultiDrive is a groundbreaking high-end rheometer in a class of its own. Equipped with two rotational EC-drives or one rotational EC-drive and one linear drive nothing is impossible in terms of rheological measurements and dynamic mechanical analysis (DMA). This device can be operated in single-drive mode (only the upper EC-drive is used), twin-drive mode (both EC-drives are used), and DMA mode (linear drive is used for DMA measurements). Your imagination is the limit.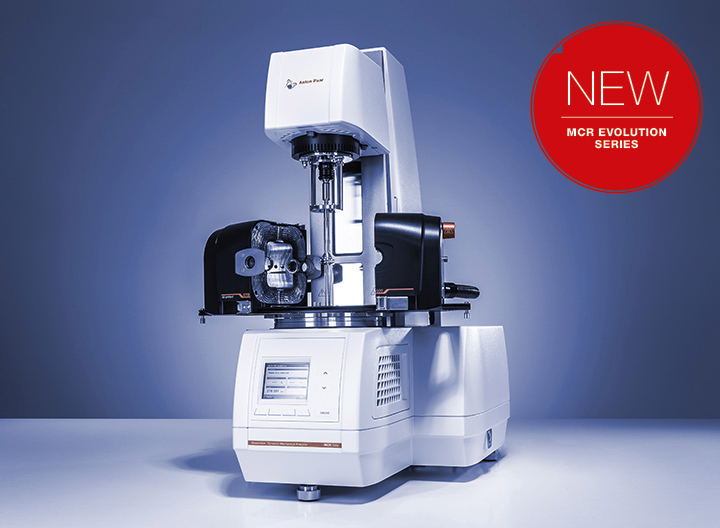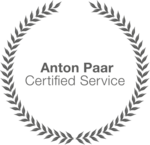 Effective January 1, 2020, all new Anton Paar instruments* include repair for 3 years.
Customers avoid unforeseen costs and can always rely on their instrument.
Alongside the warranty there is a wide range of additional services and maintenance options available.
* Due to the technology they use, some instruments require maintenance according to a maintenance schedule. Complying with the maintenance schedule is a prerequisite for the 3-year warranty.