This is a required field.
Invalid
Part number
Error in validation!
Temperature control for MCR:

Peltier systems
Effective and convenient heating and cooling
Temperature control with minimized temperature gradients from -50 °C to 220 °C
Modular system for combination with Rheo-Optics accessories
For cone-plate, parallel-plate, and cylinder measuring systems
Looking for consumables & accessories for this product?
Click here
Peltier temperature control systems are ideal for applications such as lubricants, paints, cosmetics, foods, hot melts, and even polymer melts. Based on counter-cooling with a fluid circulator or only air, the systems are capable of high heating and cooling rates and excellent temperature accuracy. Out of a broad range of different models, each one is easily integrated, exchanged, and operated. This is guaranteed by patented features, such as Toolmaster™ which automatically recognizes and configures all connected devices and T-Ready™ which reduces unnecessary waiting times by detecting temperature equilibration.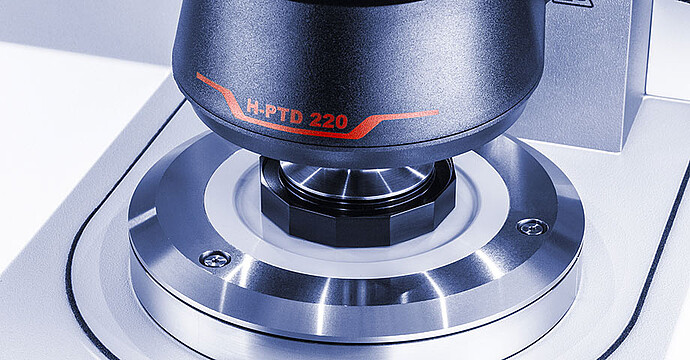 Plate systems for configurations with one drive
Peltier temperature devices for cone plate and parallel plate geometries offer fast and accurate temperature control. With the widest temperature range on the market (270 °C), they're ready for temperatures between -50 °C and 220 °C. With the air-cooled version – which uses CoolPeltierTM technology – this range is -10 °C to 220 °C. An optional hood is available, which reduces temperature gradients to ≤0.1 °C, letting you make measurements according to AASHTO T315 and other international bitumen standards. The hood's unique design, with built-in LEDs, illuminates the measurement area for clear viewing and enables 360° trimming of your sample. Replacing each of the more than 20 different screw-on plates takes less than five seconds, making using the right surface or material for your application easier than ever. Each Peltier device comes with the patented Toolmaster™ technology, which automatically recognizes measuring systems and supports plug-and-play installation in less than a minute.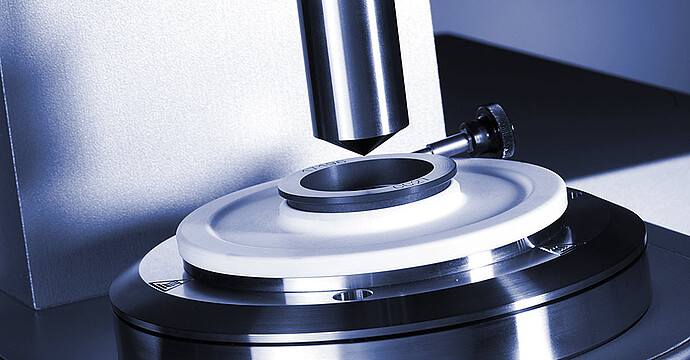 Cylinder systems for configurations with one drive
The Peltier temperature devices for cylinders comprise an innovative heat transfer system for fast and accurate temperature control from -30 °C to 200 °C when working with fluid circulator counter-cooling, or from 0 °C to 180 °C using the air-counter-cooled device. The temperature device is dedicated for the use with concentric cylinder and double-gap measuring systems. In addition, a Peltier temperature device is available which can be combined with pressure cells to measure in a closed environment or under increased pressure.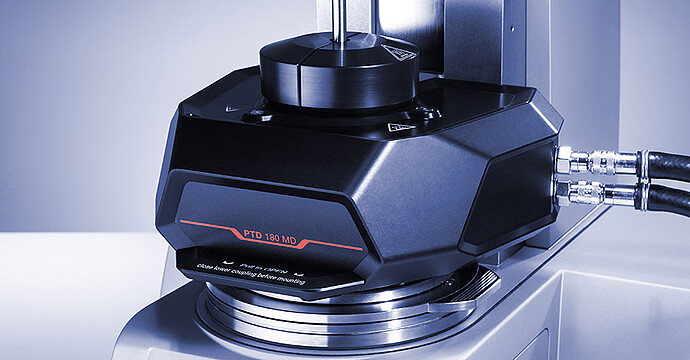 Cylinder and plate systems for configurations with two drives
For rheometer configurations using two rotational drives, a special Peltier temperature device ensures precise temperature control in a temperature range from -20 °C to 180 °C for cone-plate and parallel-plate systems, and -20 °C to 150 °C for concentric cylinder and double-gap measuring systems. The setup enables you to perform measurements in separate motor transducer mode or counter-movement mode and features a thermally coupled hood which ensures the lowest temperature gradients within the sample. In addition, the lower measuring systems contain a temperature sensor near the sample which guarantees the detection of the true sample temperature as accurately as possible.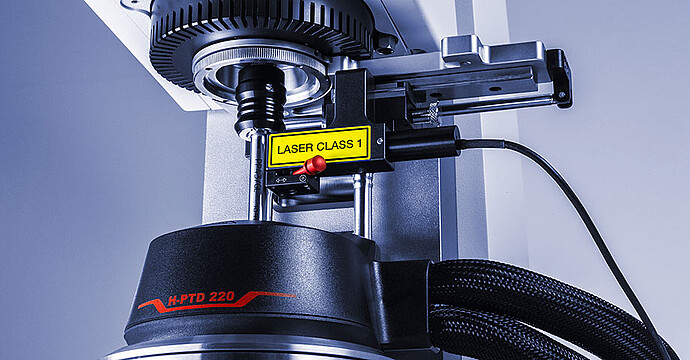 Ready for advanced material characterization
Besides the standard Peltier temperature devices, Anton Paar offers modular Peltier systems that can be combined with rheo microscopes, a small-angle light-scattering system, a polarized imaging option, a Raman or dielectric spectrometer, or self-designed optical accessories. This provides information on the smallest microstructure changes in the sample. Simultaneously, the macroscopic 'big picture' is determined with rheological measurements. The temperature control unit, suitable to cover a temperature range from -20 °C to +200 °C, can also be combined with a UV light option to perform rheological characterization of UV-reactive samples.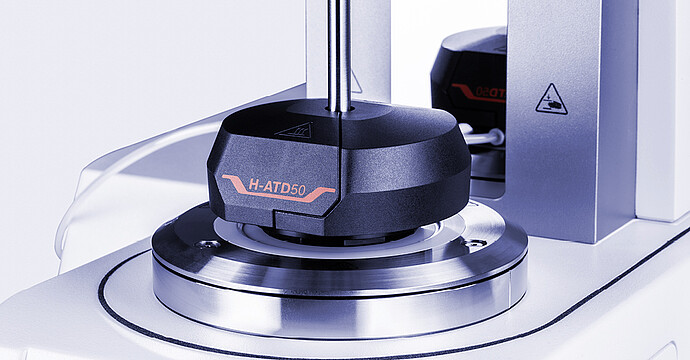 Additional accessories and solutions
In addition to standard models, devices with disposable measuring systems and application-specific surfaces are available to meet even sophisticated measuring demands (e.g., to prevent wall slip, or characterize curing reactions). The Peltier temperature device can be combined with solvent traps to prevent evaporation and drying of the sample (for coatings, paints, and food rheology), or an immersion option to characterize the sample in a fluid environment.
A patented (AT525.752 B1) passive temperature device is also available: It provides precise temperature control by generating convection that minimizes temperature gradients in the range from 0 °C to 50 °C without the use of active Peltier elements.
Anton Paar Certified Service
The Anton Paar quality in service and support:
More than 350 manufacturer-certified technical experts worldwide
Qualified support in your local language
Protection for your investment throughout its lifecycle
3-year warranty
Learn more