This is a required field.
Invalid
Part number
Error in validation!
Color sensor:

L-Col 6100
+6
Inline color measurement for all kinds of beverages
EBC/MEBAK®/ASCB-compliant
Tailor-made wavelength configurations
Seamless integration with beverage analyzers
Easy installation at your plant
Looking for consumables & accessories for this product?
Click here
The color of beverages is an important key property for guaranteeing the quality of all kinds of beverages. MEBAK®-compliant inline color measurement allows you to follow your entire production process, detect the maturity level of your beverage during storage, and control the dosing of additives and the blending process.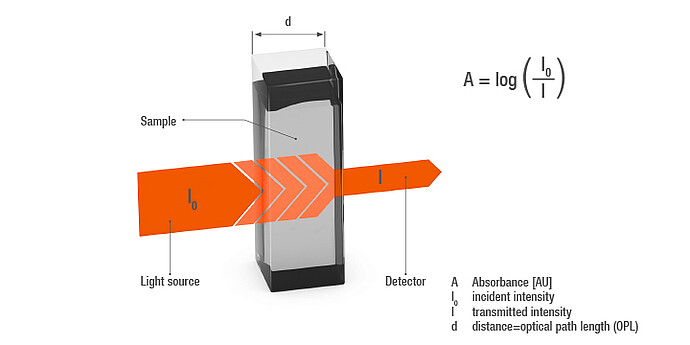 Ensure color consistency right where you need it
Inline color measurement with L-Col 6100 gives you the certainty that your product looks exactly the way you want it to at any point in the production line. Most commonly, color measurement is employed at the end of production for a final inspection of the product, ensuring a consistent quality of the beverage you pass on to your customers. Typical applications include beer color measurement or controlling blending procedures.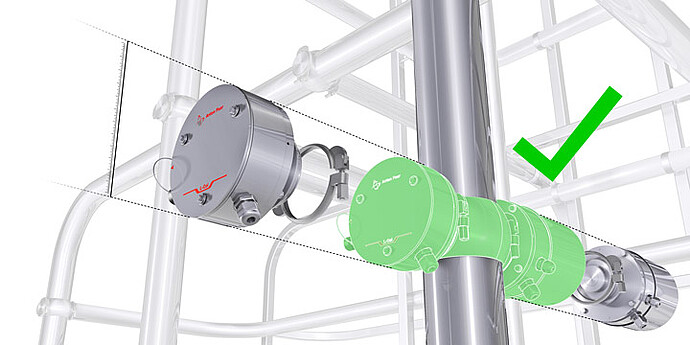 The no-fuss solution for inline color measurement
The optical measurement principle makes it possible: To integrate L‑Col 6100 in your production line, you don't need any extra device. Installation takes less than one hour. The color sensor is mounted inline via the VARIVENT® Type N connector. This EHEDG-certified connection is easy to mount. No hoses, no bypass, and no additional supplies are necessary. A nice side effect: You don't need any floor space for color measurement, keeping your production line clutter-free.
The sensor is also easy-care during its whole lifetime: Long-lasting LED light sources reduce the maintenance effort significantly and lead to very low power consumption.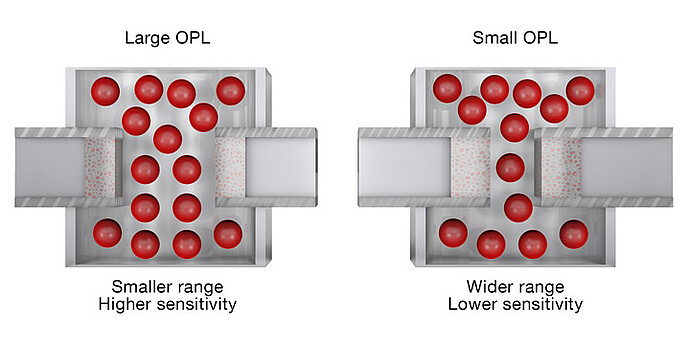 High-resolution optical measurement in a wide absorbance range
L-Col 6100 employs an optical measurement principle based on light absorption. From 0 AU to 3 AU (absorbance units) the color sensor delivers results fast and with a resolution of 0.001 AU. Together with a linearity above ±0.5 % transmission, this leads to highly reliable beer color measurements.
For the beer industry, the sensor converts results to beer color at 430 nm according to EBC/MEBAK®/ASCB. Turbidity can be compensated at 700 nm to eliminate the influence of sediments, e.g. yeasts in unfiltered beers.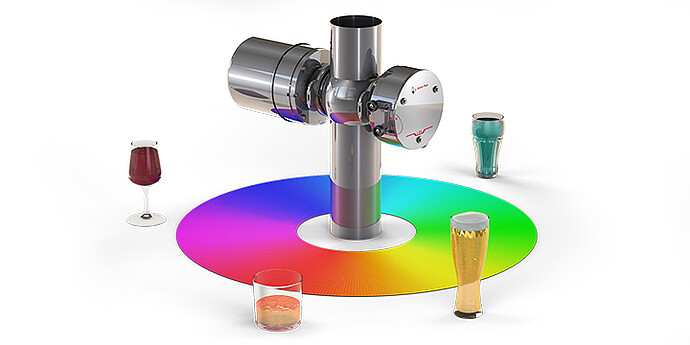 492840 individual configuration possibilities
By selecting one of the ten predefined sets of optical path lengths (OPL) various applications for most common line diameters are covered. In addition, L-Col 6100 can be equipped with up to three wavelengths of choice:
UV options: 280 nm, 340 nm, 380 nm
Vis options: 390 nm to 700 nm (in 10 nm intervals), 455 nm and 760 nm
Individual configurations for special requirements are available. For detailed information about configuration possibilities, contact our product specialists here.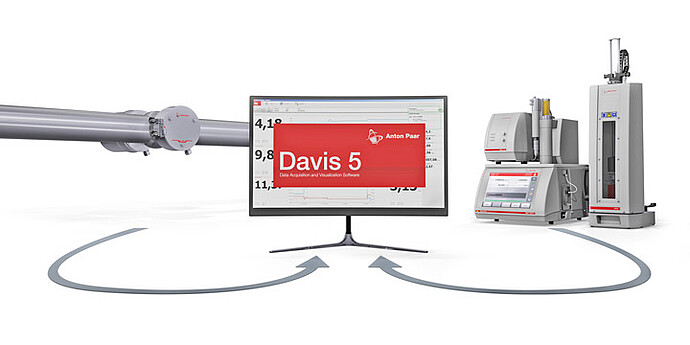 Seamless integration with new and existing beverage analyzers
The L-Col 6100 color sensor is an optional add-on for all Anton Paar inline beverage analyzers for beer, soft drinks, spirits, liqueurs, and wine. This makes color an additional quality control parameter you can measure and display together with your other results on the evaluation unit mPDS 5.
The link to the Davis 5 software connects your inline color measurement with your lab world, making it easy to compare inline to laboratory results (e.g. from packaged beverage analyzers). The software visualizes statistical and production data and trends from all around the production plant. With this integrated system, your color measurement is traceable and documented in the accustomed Anton Paar quality.
Measuring principle
Absorption
Measuring range
0 AU to 3 AU
Measuring units
EBC, SRM, AU, IU (others on request)
Resolution
0.001 AU
Reproducibility
±1 % transmission
Linearity
Better than ±0.5 % transmission
Wavelength absorption
1 to 3 wavelengths of choice:
280, 340, 380, 390, 400, 410, 420, 430, 440, 450, 455, 460, 470, 480, 490, 500, 510, 520, 530, 540, 550, 560, 570, 580, 590, 600, 610, 620, 630, 640, 650, 660, 670, 680, 690, 700, 760 nm (all with LED)
Supply voltage
DC 24 V – 1 A (supplied via mPDS 5)
Process temperature
0 °C to 110 °C
CIP/SIP up to 121 °C for 120 min
Sample pressure
max. 10 bar
Ambient temperature range
-20 °C to +50 °C
Ambient humidity
0 % RH to 100 % RH
Degree of protection
IP65
Weight
max. 4.3 kg
Process wetted parts
Stainless steel 1.4301, fused silica, EPDM
Stainless steel 1.4301, fused silica, EPDM
Tuchenhagen VARIVENT® Type N
Anton Paar Certified Service
The Anton Paar quality in service and support:
More than 350 manufacturer-certified technical experts worldwide
Qualified support in your local language
Protection for your investment throughout its lifecycle
3-year warranty
Learn more
Consumables
Consumables
Not all items are purchasable online in specific countries.
To find out if you can purchase online from your location, check the online availability below.
Online price only
|

excl.

incl.

0

VAT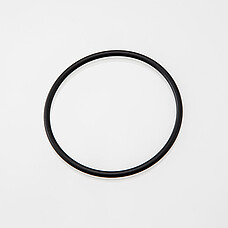 O-RING 60x3 EPDM 70 FDA COMPLIANT
Delivery time:
%1$s – %2$s working days
%1$s – %2$s weeks
%1$s – %2$s months
Part number: 74911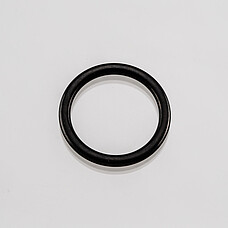 O-RING 22x3 EPDM 70
Delivery time:
%1$s – %2$s working days
%1$s – %2$s weeks
%1$s – %2$s months
Part number: 191592
Product details
O-ring sitting on the bottom plug of cups of the following DIN/SSA systems.