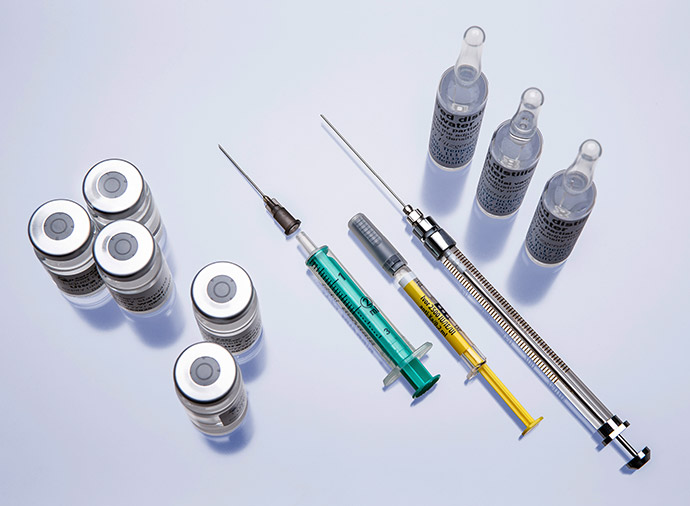 Vaccine analysis
The Safest Way: Solutions for quality control and R&D of vaccines
Vaccinations are one of modern medicine's great success stories, from the smallpox vaccine to the one for SARS-CoV-2.
For therapeutic use, a vaccine must be carefully developed and equally thoroughly analyzed at every step of the formulation and production process before it is applied.
A simple jab prevents life-threatening diseases. In the same way, dedicated measuring solutions, along with advanced technical and software features, prevent inaccuracies and errors that can reduce the effectiveness, safety, and generally extremely high quality of these biopharmaceuticals.
Anton Paar develops and provides solutions for vaccine development, formulation, and quality control, including for the analysis of active agents, excipients, and final product formulations.
Get in touch
We offer you a great and constantly growing choice of live webinars and recordings on products, applications, and scientific topics.
View webinars
Explore our database of application reports and find out how to overcome challenges in your field.
View application reports