Multiparameter Analyzing System:
Modulyzer
+2
Obtain all key parameters in a single measuring cycle
Utilize a wide range of automation options
Centralize your data management with AP Connect
Leverage a unique combination of viscosity, turbidity, and optical rotation measurements
With the Modulyzer measuring systems, obtain multiple parameters from one sample in only one measuring cycle. Combined with our sample changers, you can even analyze a multitude of samples in fully automatic, single-run mode. Select from preconfigured but modular options for your specific industry and application. Our Modulyzer measuring system setups are as individual as your requirements. No matter how many instruments you integrate in your individual configuration, Modulyzer is operated via only one screen and delivers all the results you need at the push of a button.
Find your preconfigured systems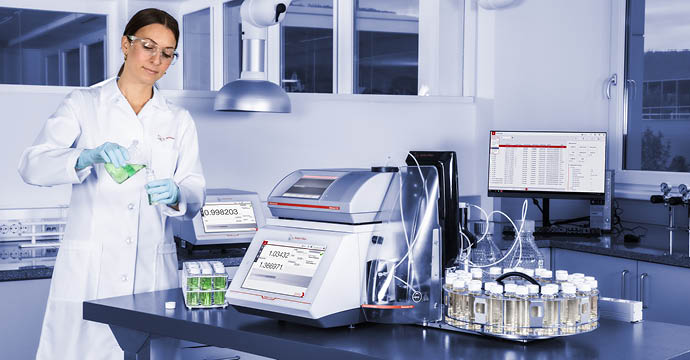 One measuring station + one sample = all the results you need
Select a measuring system configuration that fits the needs of your application.
With up to seven combinable modules, we offer the most comprehensive measuring systems on the market. With our solution, combine numerous instruments, including density meters, polarimeters, refractometers, viscometers, a turbidity meter, and sample changers. Whatever combination you choose, Modulyzer doesn't need much space in the laboratory. Since there are short distances between the different measuring cells, you get short measuring times (less than three minutes) and low required sample volumes (1 mL to max. 20 mL, depending on the number of instruments in your setup), even when measuring several parameters in one go. The whole system is operated via one master instrument, so users only need to work on one screen.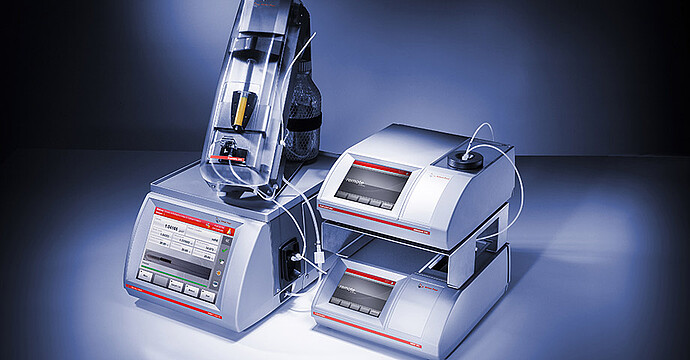 Several automation options to fit your needs
With our automated sample changers, simplify your measuring routine, increase your sample throughput, and have 100 % confidence that your measurements are correct. Our sample changers cover several automation degrees – from automated filling of a single syringe to automated filling, measuring, and cleaning of several samples (up to 71 in a row). Since the whole analysis procedure is non-destructive, you can recover samples after the measurement.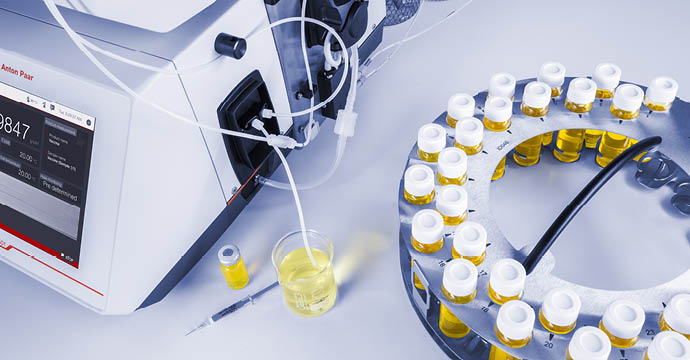 Centralized data management with AP Connect
Store all measurements and audit trail entries from all connected instruments in a single digital space, and access it whenever you want – no paper needed. Our lab execution software eliminates transcription errors and streamlines your data flow, giving you more time for analysis. We offer three different editions to fit your needs. AP Connect Pharma ensures your lab activities are traceable and comply with data integrity regulations.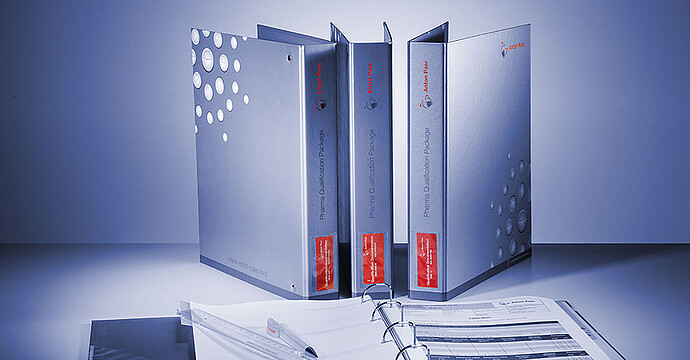 A unique combination of viscosity, turbidity, and optical rotation measurements
Modulyzer is the only multiparameter system on the market with the option to integrate highly precise measuring modules for viscosity, turbidity, and optical rotation alongside density and refractive index. This saves you lab space and sample volume, and reduces your analysis time. The modules have a range of industry-specific applications to fit your needs. Use the turbidity module in pharmaceutical applications to check the clarity of infusions and other pharmaceutical formulations, for example, or leverage the viscosity module to ensure compliance with industry-specific standards for petroleum applications like jet fuel, oils, and lubricants. For sugar factories, measuring optical rotation with Modulyzer Sugar gives clarity on the purity of sugar products.
Anton Paar Certified Service
The Anton Paar quality in service and support:
More than 350 manufacturer-certified technical experts worldwide
Qualified support in your local language
Protection for your investment throughout its lifecycle
3-year warranty
Learn more
Consumables, Accessories & Reference materials
Consumables, Accessories & Reference materials
Accessories
Accessories
Not all items are purchasable online in specific countries.
To find out if you can purchase online from your location, check the online availability below.
Online price only
|

excl.

incl.

0

VAT
INTERFACE CABLE DMA™-PC 9-POLE MALE / 9-POLE FEMALE
Compatible with:
Modulyzer Flavors & Fragrances | Turbidity | Liqueurs | Edible Oils | E-Liquids | Jet Fuel | Oil | Pharma | Polymers | Sugar | Wine Spectroscopy | Wort
Delivery time:
%1$s – %2$s working days
%1$s – %2$s weeks
%1$s – %2$s months
Part number: 72979
MICRO FLOW CELL COMPLETE STAINLESS STEEL NO. 1.4404 FOR ABBEMAT 450/650
Compatible with:
Modulyzer Flavors & Fragrances | Turbidity | Liqueurs | Edible Oils | E-Liquids | Jet Fuel | Oil | Pharma | Polymers | Sugar | Wine Spectroscopy | Wort
Delivery time:
%1$s – %2$s working days
%1$s – %2$s weeks
%1$s – %2$s months
Part number: 161835
Sample changer:
Xsample 520
Compatible with:
Modulyzer Flavors & Fragrances | Turbidity | Liqueurs | Edible Oils | E-Liquids | Jet Fuel | Oil | Pharma | Polymers | Sugar | Wine Spectroscopy | Wort
Delivery time:
%1$s – %2$s working days
%1$s – %2$s weeks
%1$s – %2$s months
Part number: 184345
Product details
The multi-sample changer that provides first-class filling at a snap
Handles up to 96 samples in one magazine
Ideal for beer, wine, soft drinks, syrups, and other aqueous samples which can be replaced without intermediate cleaning
Multiple fillings from the same vial if required
Sample changer:
Xsample 340
Compatible with:
Modulyzer Flavors & Fragrances | Turbidity | Liqueurs | Edible Oils | E-Liquids | Jet Fuel | Oil | Pharma | Polymers | Sugar | Wine Spectroscopy | Wort
Delivery time:
%1$s – %2$s working days
%1$s – %2$s weeks
%1$s – %2$s months
Part number: 164759
Product details
The single sample changer for different syringe sizes
The robust solution for reliable and repeatable results
Prevents sample carry-over with automatic rinsing and drying after each sample
Highly resistant wetted parts for handling aggressive samples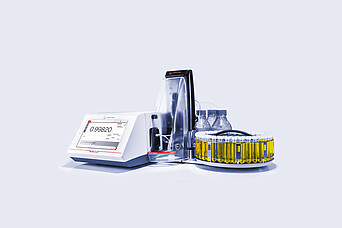 Sample changer:
Xsample 530
Compatible with:
Modulyzer Flavors & Fragrances | Turbidity | Liqueurs | Edible Oils | E-Liquids | Jet Fuel | Oil | Pharma | Polymers | Sugar | Wine Spectroscopy | Wort
Delivery time:
%1$s – %2$s working days
%1$s – %2$s weeks
%1$s – %2$s months
Part number: 230332
Product details
The multi-sample changer with the highest cleaning performance
Handles up to 71 samples with optional sample recovery
Automated cleaning and drying with up to three solvents
Customized magazines available for your own vials
Measurement of volatile samples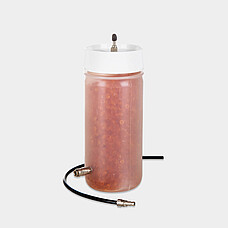 DRYING CARTRIDGE
Compatible with:
Modulyzer Flavors & Fragrances | Turbidity | Liqueurs | Edible Oils | E-Liquids | Jet Fuel | Oil | Pharma | Polymers | Sugar | Wine Spectroscopy | Wort
Delivery time:
%1$s – %2$s working days
%1$s – %2$s weeks
%1$s – %2$s months
Part number: 65085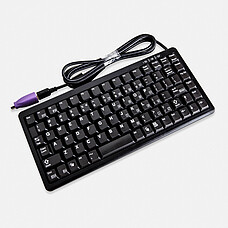 KEYBOARD USA USB
Compatible with:
Modulyzer Flavors & Fragrances | Turbidity | Liqueurs | Edible Oils | E-Liquids | Jet Fuel | Oil | Pharma | Polymers | Sugar | Wine Spectroscopy | Wort
Delivery time:
%1$s – %2$s working days
%1$s – %2$s weeks
%1$s – %2$s months
Part number: 80807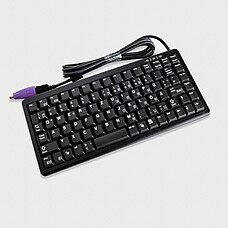 KEYBOARD GERMAN USB
Compatible with:
Modulyzer Flavors & Fragrances | Turbidity | Liqueurs | Edible Oils | E-Liquids | Jet Fuel | Oil | Pharma | Polymers | Sugar | Wine Spectroscopy | Wort
Delivery time:
%1$s – %2$s working days
%1$s – %2$s weeks
%1$s – %2$s months
Part number: 80809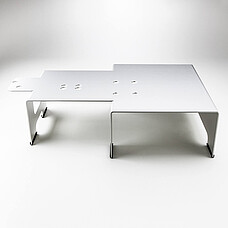 STAND FOR Xsample
Compatible with:
Modulyzer Flavors & Fragrances | Turbidity | Liqueurs | Edible Oils | E-Liquids | Jet Fuel | Oil | Pharma | Polymers | Sugar | Wine Spectroscopy | Wort
Delivery time:
%1$s – %2$s working days
%1$s – %2$s weeks
%1$s – %2$s months
Part number: 87584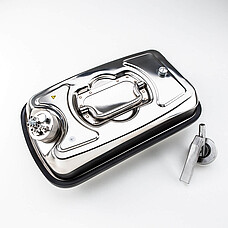 SAFETY WASTE CONTAINER
Compatible with:
Modulyzer Flavors & Fragrances | Turbidity | Liqueurs | Edible Oils | E-Liquids | Jet Fuel | Oil | Pharma | Polymers | Sugar | Wine Spectroscopy | Wort
Delivery time:
%1$s – %2$s working days
%1$s – %2$s weeks
%1$s – %2$s months
Part number: 87585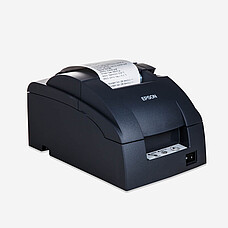 PRINTER EPSON TM-U220D or B
Compatible with:
Modulyzer Flavors & Fragrances | Turbidity | Liqueurs | Edible Oils | E-Liquids | Jet Fuel | Oil | Pharma | Polymers | Sugar | Wine Spectroscopy | Wort
Delivery time:
%1$s – %2$s working days
%1$s – %2$s weeks
%1$s – %2$s months
Part number: 93362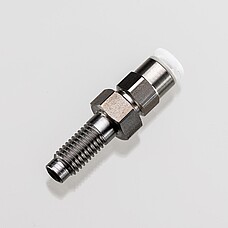 INJECTION ADAPTER ALCOLYZER/CARBOQC WITH HOSE FITTING 4 mm
Compatible with:
Modulyzer Flavors & Fragrances | Turbidity | Liqueurs | Edible Oils | E-Liquids | Jet Fuel | Oil | Pharma | Polymers | Sugar | Wine Spectroscopy | Wort
Delivery time:
%1$s – %2$s working days
%1$s – %2$s weeks
%1$s – %2$s months
Part number: 23519
Product details
for measuring modules (like HazeQC, Alcolyzer 3001,...) in pressurized systems
POLARIMETER TUBE, STAINL. STEEL, 10 mm TOOLMASTER WL, LÜR, VOL. 0.2 ml
Compatible with:
Modulyzer Flavors & Fragrances | Turbidity | Liqueurs | Edible Oils | E-Liquids | Jet Fuel | Oil | Pharma | Polymers | Sugar | Wine Spectroscopy | Wort
Delivery time:
%1$s – %2$s working days
%1$s – %2$s weeks
%1$s – %2$s months
Part number: 143948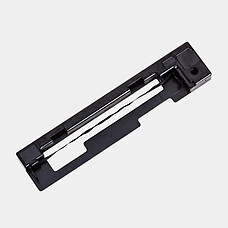 RIBBON CARTRIDGE FOR CITIZEN PRINTER CBM910 / IDP3110
Compatible with:
Modulyzer Flavors & Fragrances | Turbidity | Liqueurs | Edible Oils | E-Liquids | Jet Fuel | Oil | Pharma | Polymers | Sugar | Wine Spectroscopy | Wort
Delivery time:
%1$s – %2$s working days
%1$s – %2$s weeks
%1$s – %2$s months
Part number: 8139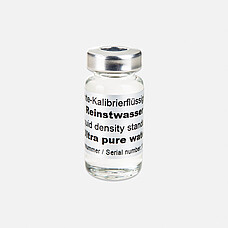 DENSITY STANDARD ULTRA PURE WATER 5x10ml WITH WORKS CERTIFICATE
Compatible with:
Modulyzer Flavors & Fragrances | Turbidity | Liqueurs | Edible Oils | E-Liquids | Jet Fuel | Oil | Pharma | Polymers | Sugar | Wine Spectroscopy | Wort
Delivery time:
%1$s – %2$s working days
%1$s – %2$s weeks
%1$s – %2$s months
Part number: 96044