This is a required field.
Invalid
Part number
Error in validation!
Accessory for MCR:


Humidity Option
Online price only
|

excl.

incl.

0

VAT
Use the Humidity Option to control temperature and relative humidity during material characterization with your MCR rheometer. Combined with the convection temperature device CTD 180 Humidity Ready you can cover all applications in which temperature and relative humidity influence the rheological and dynamic mechanical properties of the material of interest. This setup can be used with a broad range of different measuring systems and even in configurations with 2 EC drives or a lower linear drive.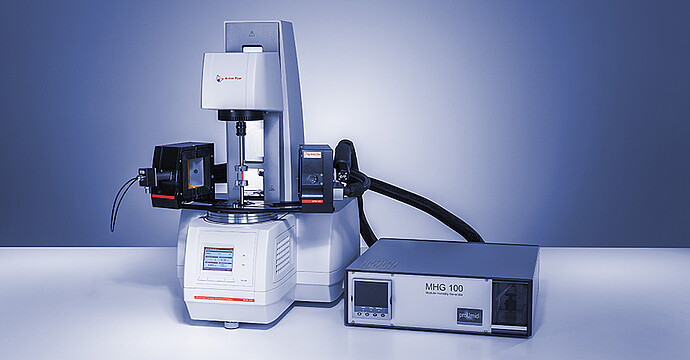 Precise control of temperature and relative humidity
In combination with the convection temperature device (CTD 180 Humidity Ready) the Humidity Option enables a reliable control of temperature and relative humidity of the air surrounding the sample during characterization, in the range of 5 °C to 120 °C and 5 %rH to 95 %rH. Keep the relative humidity and temperature constant during the measurement or change it in a ramped or stepwise manner. Gain a precise characterization of the sample properties even at high relative humidity, as the design of the humidity test chamber and a directed dry air flow prevent condensation of water.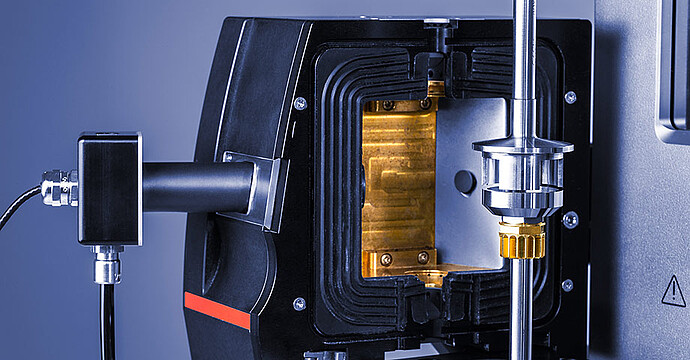 Flexible setup for all kinds of rheological characterizations
In addition to standard geometries (e.g. parallel-plate, cone-plate) also special geometries (e.g. partitioned ring) can be used in combination with the Humidity Option to characterize the sample under shear. This allows a reproducible shear rheological characterization of drying effects and curing. In this way it is possible to study the influence of relative humidity on adhesives or sealants, paints and coatings but also food and cosmetics and even hydrogels used in pharmaceuticals or in the life science sector. In addition to this, the Humidity Option can also be used with measuring systems with which extensional rheological investigations are permitted and this enables the characterization of thin foils and films as affected by temperature and relative humidity.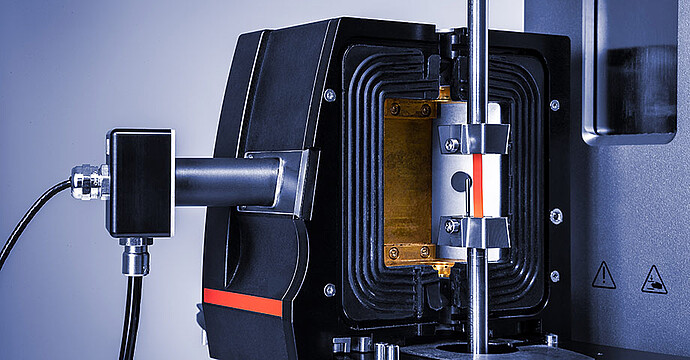 Ready for DMA in torsion, tension, bending, and compression mode
The Humidity Option can be used for an MCR rheometer with one or two EC drives as well as with one linear drive. This allows a complete analysis of the materials in all deformation modes (torsion, tension, bending, and compression).
For example, the influence of relative humidity on the behavior of hygroscopic viscoelastic solids can be determined in the humidity control chamber by dynamic mechanical analysis. This offers the possibility to characterize hygroscopic polymers (e.g. polyamide) but also materials used as capsule shells in the pharmaceutical or cosmetic industry (e.g. gelatin) or food systems. In such materials water can act as a plasticizer and reduce the mechanical properties but can also change the glass transition temperature or the volume.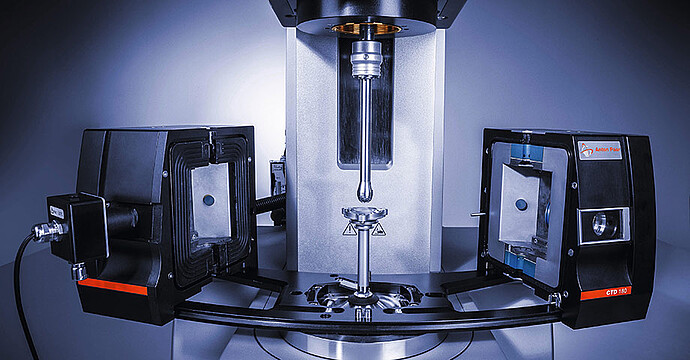 Solutions for material characterization beyond standard methods
You can also combine the Humidity Option with accessories that can be used for characterizations beyond the standard methods. An example is the combination with suitable accessories for the characterization of powder rheology, which allows the analysis of the influence of relative humidity on the flowability and cohesion of powders. Furthermore, the combination with a tribology cell can be used to study the impact of the relative humidity on the tribological properties of water-absorbing materials, such as hygroscopic polymers. In addition, the Humidity Option can also be used together with a UV Light Curing System. This opens a new field of material characterization e.g. for hydrogels for 3D printing in medical applications.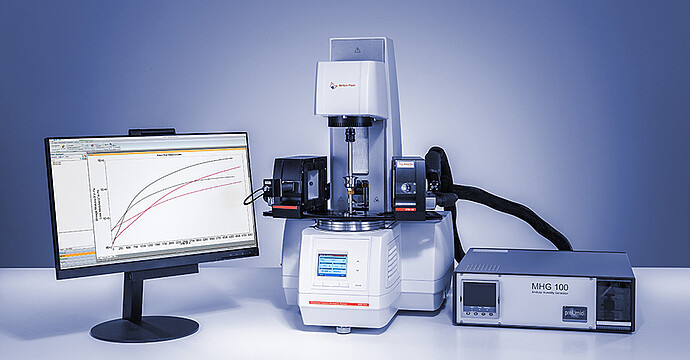 Easy setup and complete control via the RheoCompass software
Like all standard accessories that can be connected to the MCR rheometer, the Humidity Option has a Toolmaster™ function, which allows the accessory to be recognized and set up directly in the RheoCompass software. This means you can easily define and control all relevant set parameters and record environmental parameters, temperature, and relative humidity simultaneously with the rheological and dynamic mechanical results.
Anton Paar Certified Service
The Anton Paar quality in service and support:
More than 350 manufacturer-certified technical experts worldwide
Qualified support in your local language
Protection for your investment throughout its lifecycle
3-year warranty
Learn more