This is a required field.
Invalid
Part number
Error in validation!
Accessory for MCR:

Rheometer geometries
+4
Wide range of measuring systems for RheolabQC and the MCR rheometer series
Concentric cylinder, double-gap, cone-plate, and parallel-plate systems, vane geometries and spindles, Krebs spindles
Customized solutions upon request
Looking for consumables & accessories for this product?
Click here
In order to measure all possible rheological properties, a wide range of measuring systems is available for RheolabQC and the MCR rheometer series. QuickConnect, the quick-fit coupling system, allows one-handed connection of the measuring systems and ensures fast, convenient system changes without the use of a screwing mechanism. Toolmaster™ is the only completely contact-free automatic tool recognition and configuration system for measuring systems and temperature control units. The innovative optoelectronic technology, implemented in MultiDrive measuring systems, enables temperature determination without affecting torque sensitivity.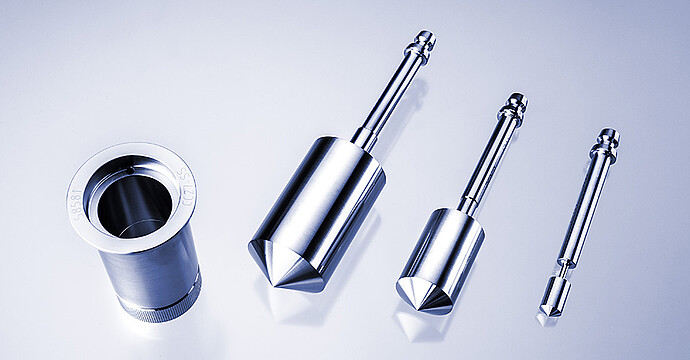 Concentric cylinder systems (DIN EN ISO 3219 and DIN 53019)*
Concentric cylinder (CC) geometries are common for tests on low-viscosity liquids, but are generally suitable for viscous up to viscoelastic liquids (from water-like up to semi-solid samples like creams). These systems are easy to fill (filling level mark inside the cup). The temperature of the sample can be easily controlled from the outside, due to the large outer surface of the cup, and fluids with low surface tension cannot flow out of the cup. With a special hood or a solvent trap you avoid solvent evaporation.
CC systems with a sandblasted or profiled surface prevent wall-slip effects. Disposable cups and bobs are also available for single use with hard-to-clean samples.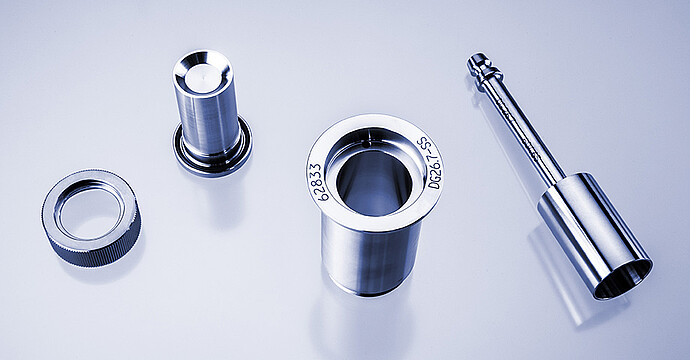 Double-gap measuring systems (DIN 54453)*
According to ISO/WD 3219-2, double-gap (DG) systems have a special geometry that provides for a large contact area between the sample and the surface of the DG geometry. With these systems you can test at high torque resolution, in particular low-viscosity liquids such as water. Advantages are the large surface area such a system exposes and also the good thermal stability. Moreover, turbulences occur only at very high shear rates.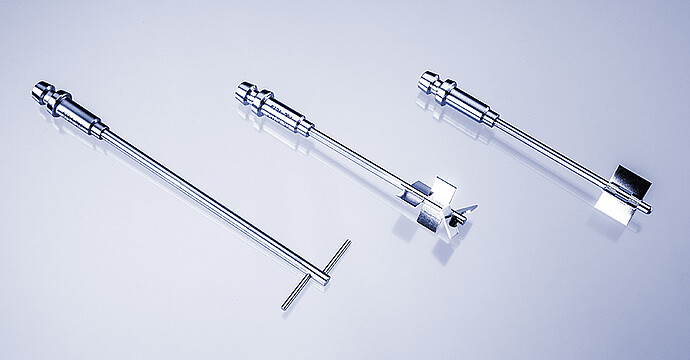 Vane geometries and spindles, Krebs spindles (ASTM D562)*
To determine relative viscosity values, you have the choice between a wealth of different measuring systems. Vane geometries, for example, are suitable for measuring samples containing particles (>0.1 mm) and with a tendency to sediment (such as dispersions).
Different vane geometries and spindles are available, well-matched for different applications such as starch solutions or yogurt containing particles. Krebs measuring systems (with a unit range from 40 KU to 150 KU) are especially designed for the paint, building, and mining industries.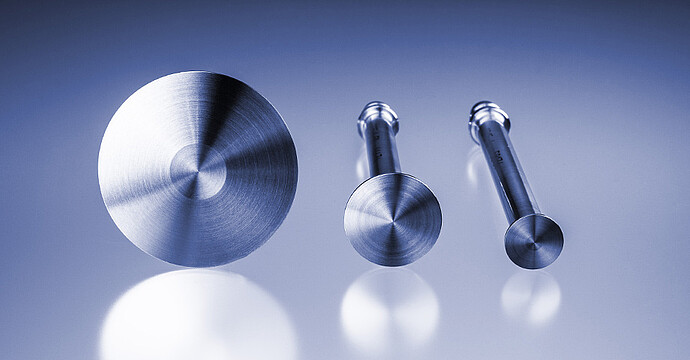 Cone-plate measuring systems (DIN EN ISO 3219 and DIN 53019)**
Cone-plate geometries are suitable for all types of fluids. Only a small sample volume is required. However, their applicability to dispersions is limited to a certain maximum particle size (˂10 µm).
These systems generate consistent shear conditions and are easy to clean. They reach temperature equilibrium rapidly due to quick temperature adjustment. Special accessories like a special hood or a solvent trap can be used to prevent solvent evaporation.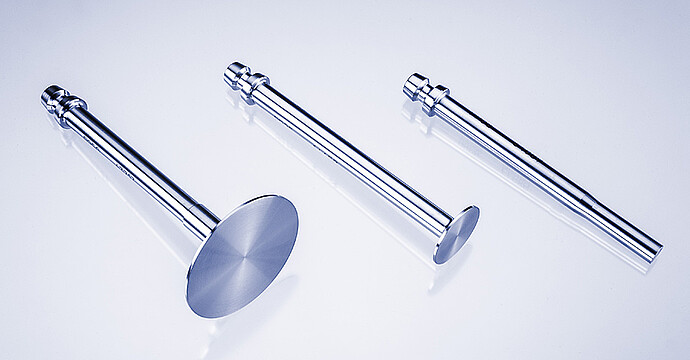 Parallel-plate measuring systems (ISO 6721-10 and DIN 53019)**
Parallel-plate systems are recommended for testing pastes, gels, soft solids, or highly viscous polymer melts. A relatively small amount of sample is required. Due to the adjustable gap, you can set various measuring conditions. It is also possible to test highly viscous samples (including uncrosslinked silicone), dispersions with larger particles, gels (with three-dimensional superstructure), and soft solids (such as cheese and elastomers). Another advantage is the quick and easy cleaning process.
Customized solutions**
All systems/geometries for rheological measurements are the result of highly specialized production engineering made in Austria. Each system is manufactured at Anton Paar's headquarters.
On request, we adapt each type of measuring system to your needs. Get in touch with us to find the perfect solution for your rheological measuring task.
* for RheolabQC, MCR 72/92, MCR 102e/302e/502e, and MCR 702e
** for MCR 72/92, MCR 102e/302e/502e, and MCR 702e
Anton Paar Certified Service
The Anton Paar quality in service and support:
More than 350 manufacturer-certified technical experts worldwide
Qualified support in your local language
Protection for your investment throughout its lifecycle
3-year warranty
Learn more
Consumables
Consumables
Not all items are purchasable online in specific countries.
To find out if you can purchase online from your location, check the online availability below.
Online price only
|

excl.

incl.

0

VAT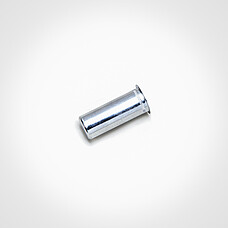 DISPOSABLE MEASURING CUP EMB-Z4
Delivery time:
%1$s – %2$s working days
%1$s – %2$s weeks
%1$s – %2$s months
Part number: 301519
Product details
1 packing unit = 100 pcs