This is a required field.
Invalid
Part number
Error in validation!
Dynamic Image Analyzer:

Litesizer DIA 500
Measure samples between 0.8 µm and 8,000 µm and even detect and analyze single particles
Use the operating software Kalliope to get started quickly and work in one digital space
Comply with relevant safety standards and avoid any operation errors
Leverage the instrument's automation features so you can focus on more important tasks
Looking for consumables & accessories for this product?
Click here
With Litesizer DIA 500, our dynamic image analyzer, you can easily and reliably characterize the size and shape of particles via analysis of their direct images. In just one step, quickly switch among three modules that use dispersion liquid, compressed air, or free-fall and access excellent dispersion of your sample. Rely on automated features, such as feeding rate adjustment and rinsing of liquids, and conduct measurements with only minimal training.
That's particle analysis at the touch of a button.
One measurement gives you the size and shape of particles
Measure the size and shape of samples with a broad particle size range of 0.8 µm to 8,000 µm
Detect and analyze even single outlier particles with our dynamic image analyzer in populations counted in millions
Use a market-leading liquid dispersion range up to 2,500 µm
Replace sieve analysis with fully compatible, safe and fast dynamic image analysis. Get a better understanding of how size and shape influence your processes
Kalliope software optimizes your measurements
Get your measurement going in just three clicks
Analyze size, shape, and image in one digital space with Kalliope's one-page workflow
Find particles of specific size and shape with just a few clicks by using Kalliope's powerful filtering feature
Operate all of your Anton Paar particle-sizing instruments from Kalliope
Your operator safety is our priority
Stay safe with a safety cover that prevents dangerous sample spread
Know that your dynamic image analyzer can't overheat: It recognizes there's enough liquid in the system before sonication switches on
Be sure that any dangerous, samples are contained due to automatic suction check
Comply with relevant safety standards, such as EN 61010:2010, ISO 12100:2011, and many others; Litesizer DIA 500 is even protected against ingress of water and particles
One dynamic image analyzer, three dispersion units
Measure various samples with three dispersion units: Liquid Flow (dispersion liquid), Dry Jet (compressed air), and Free Fall (gravitational fall)
Switch between dispersion units with the Quick-Click feature in just one move; no need to fumble around with cables, tubes, and pipes
Automated features save you time
Stop worrying about setting the optimal sample feeding rate – Litesizer DIA 500 does this for you
Automate the filing, draining, and rinsing of the dispersion liquid so you can focus on more important tasks
Optimize your data inflow by setting auto-filtering of particles of interest, maximize data quality, and speed up your analysis
"…the DIA 500 has an inspiring resolution – you see a few coarse particles in a matrix of thousands of small particles…"

Dr. Morten Schonert, Manager Research Projects, Automotive Catalyst, Umicore AG & Co. KG

"Only with reliable quality control tools like the Anton Paar's Litesizer DIA 500 can we craft the powders our clients deserve"

Bartosz Morończyk, Application Engineer, AMAZEMET
Measurement principle
Dynamic Image Analysis
Measurement ranges
Liquid Flow
0.8 μm to 2,500 μm
Dry Jet
0.8 μm to 5,000 μm
Free-Fall
0.8 μm to 8,000 μm
Data collection rate
144 fps at 5 MPix
Optical systems
Zoom:
0.8 μm to 300 μm
Standard:
10 μm to 8,000 μm
Automatic switch between objectives.
Automatic merge of size ranges.

Both optical systems available in standard configuration.
Data transfer
1 x 10 Gigabit Ethernet, 1x USB-A 3.0
Camera and resolution
5 MPix / 0.8 μm per pixel
Measurement parameters
Weighting modes:
Number-, surface-, and volume-based models
Particle size and shape:
Feret diameters (min, max), projected area equivalent diameter of a particle, length, geodesic length (length of a fiber), axes length of the Legendre ellipse (min, max), aspect ratio, ellipse ratio, irregularity, elongation, circularity, form factor, compactness, extent, solidity, convexity
Other parameters:
Compliant with ISO 9276

Sharpness, contrast
Instrument data
Dimensions (H x W x D)
400 mm x 790 mm x 290 mm
Weight without PC and dispersion units
Approx. 41 kg (90 lb)
Power supply
230 V to 110 V, 50/60 Hz
Compressed air supply
5 bar to 10 bar
Water supply
Max. 8 bar
Compatible dispersion units
Liquid Flow
Dispersion using a liquid carrier, mixing, and ultrasonication
Dry Jet
Dispersion via compressed air and Venturi nozzle
Free Fall
Dispersion via gravitational fall
Mounting system of dispersion units
Quick-Click technology – mounting in less than 5 seconds
Automation
Automatic imaging frame rate adjustment
Accessories available
Pre-configured PC
Calibration tool
Anton Paar Certified Service
The Anton Paar quality in service and support:
More than 350 manufacturer-certified technical experts worldwide
Qualified support in your local language
Protection for your investment throughout its lifecycle
3-year warranty
Learn more
Consumables & Accessories
Consumables & Accessories
Accessories
Accessories
Not all items are purchasable online in specific countries.
To find out if you can purchase online from your location, check the online availability below.
Online price only
|

excl.

incl.

0

VAT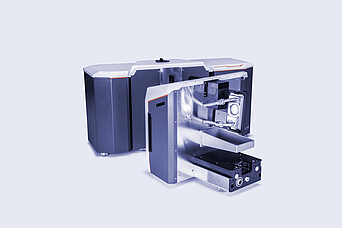 Accessory for Litesizer DIA:
Dispersion Unit Liquid Flow
Delivery time:
%1$s – %2$s working days
%1$s – %2$s weeks
%1$s – %2$s months
Part number: 261786
Product details
Measure samples between 0.8 µm and 2500 µm
Automate filing, draining, and rinsing of the dispersion liquid
Prevent overheating with automatic recognition of liquid
Use nearly any carrier liquid: Circuit is chemically resistant
Accessory for Litesizer DIA:
Dispersion Unit Dry Jet
Delivery time:
%1$s – %2$s working days
%1$s – %2$s weeks
%1$s – %2$s months
Part number: 261787
Product details
Measure samples between 0.8 µm and 5000 µm
Leverage automation for optimal sample feeding rate
Prevent toxic or explosive sample spread with safety cover
Contain dangerous samples with automatic suction check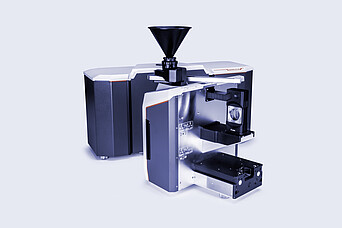 Accessory for Litesizer DIA:
Dispersion Unit Free Fall
Delivery time:
%1$s – %2$s working days
%1$s – %2$s weeks
%1$s – %2$s months
Part number: 261788
Product details
Measure samples between 0.8 µm and 8000 µm
Leverage automation for optimal sample feeding rate
Access the measurement cell for cleaning in one click
Recover your samples with the built-in drawer