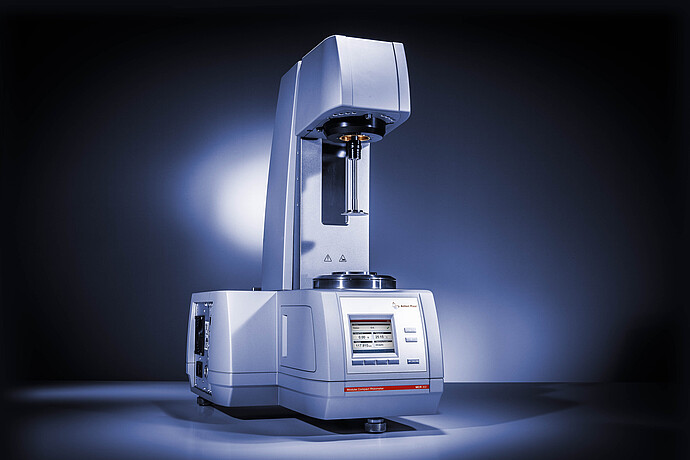 Horse or camel?
2021-02-02

| Corporate
Blood test – which animal is more resilient, and why? A research team detected it with the MCR 302 rheometer.
For centuries, horses and camels have been used for similar purposes: for transporting loads, for riding, and for competitions. But as similar as their performance requirements might be, as different are their physical limits. In a desert at 50 degrees Celsius, a horse will hardly move at all. Then again, in a direct racing duel, it won't be a good idea putting your money on the camel. The reason why these two animals have different physical limits and stamina is not only anatomical.
Ursula Windberger is a professor for experimental surgery at the Medical University in Vienna and went a little deeper, into the blood to be exact. Together with her research team, she examined the blood of ten dromedaries from a breeding farm for racing camels in Dubai, and of ten thoroughbred horses in Vienna, using Anton Paar's MCR 302 rheometer among other things. She came to amazing results and discovered interesting differences.
What happens under stress?
In us mammals – as in horses – the number of red blood cells (erythrocytes) rises when physical stress intensifies, as those cells serve the increased oxygen demand in muscle cells. Although camels are mammals too, results differ: The number of red blood cells does not change under stress, but gradually decreases during the recovery phase. "This is related to the elliptical shape, the membrane stiffness, and high intracellular viscosity of camels' erythrocytes," the researcher explains. A camel's erythrocytes are unable to align themselves to the streamlines in vessels like the horse's (or human's) erythrocytes do. Instead, they make uncontrolled movements and tumble back and forth in the vessels. As these erythrocytes cannot control themselves, the viscosity of camel blood during running is higher than it is in horse blood.
There is strength in tranquility
Researchers assume that the decreasing number of erythrocytes is a protective mechanism to prevent blood cells congestion in front of junctions of vessels. In order to prevent this, the body decreases the number of blood cells. Nevertheless, the supply of oxygen is ensured because of the red blood cells' ovale shape that makes it easier for them to flow through vessels with a small diameter. The cells don't have to adapt as they are already deformed (ovale). However, they have to flow into the capillary in a certain direction, namely along their length. This cannot be ensured due to the back and forth tumbling in the larger vessels in front of it, which is why the camel is a more sustained and slow animal. It needs to handle difficult situations (heat, drought) and fast running would be counterproductive in this context. Camel bulls only run fast once a year, during mating season.
Not all blood is the same
The research results show how different blood can be, even if the blood's tasks are the same for every species. Nature has come up with many variations and there is still no explanation for it. Camels are designed to save resources. Their metabolism is slower (metabolism produces heat) and their blood has no mechanism to reduce its viscosity when flowing quickly. Therefore, using camels as commercial racing animals by giving them blood and iron supplements is in contrast with their natural orientation.
Rheometric studies
The MCR 302 is the main instrument for this research. Only with the flow curves and oscillation tests using known data from technical literature, the researchers can predict conditions that can be observed in microfluidic tests later on. "I assume that rheometers are primarily used for quality control and less in research. However, with a simple-to-use instrument you can predict a lot of things that would otherwise require much more complicated methods," Ursula Windberger excitedly talks about the instrument. Moreover, the rheometer will also be used for other researches at the institute, for example for determining the strength of biological fibre materials (blood clots, collagen networks). Using the experience from the analysis of horse and camel blood, research can optimize medication for humans – achieved through Anton Paar rheometers.