This is a required field.
Invalid
Part number
Error in validation!
Inline CO₂ sensor:

Carbo
Suitable for beverages that also contain pulp
Well-established measuring technology with the highest accuracy and reliability
Long service intervals and very easy maintenance, ensuring minimum downtimes in production
Constructed according to EHEDG guidelines
Looking for consumables & accessories for this product?
Click here
Anton Paar's CO₂ sensors continuously deliver true CO₂ values for any beverage, at an outstanding total cost of ownership. Carbo 6100 and Carbo 6300 are maintenance-free and EHEDG-certified. Beyond process monitoring, the 4-second measuring interval permits reliable and stable closed-loop control of the carbonators. Carbo 5100 uses proven, reliable, super-accurate measuring technology and requires only once-a-year maintenance. Additionally, the newly developed technology, combining Carbo 6X00 and Carbo 5100, allows operators to measure foreign gases like nitrogen or nitrous oxide in their carbonated samples.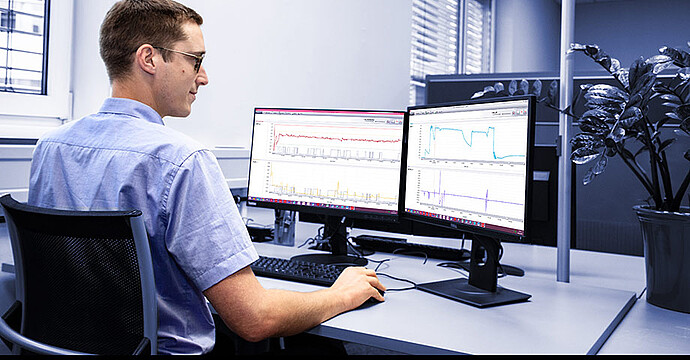 Zero maintenance: Save time and money with the Carbo 6X00 series
Save on running expenses and get the lowest total costs of ownership (TCO): While conventional CO₂ sensors can multiply their price over an entire service life due to recurring maintenance, Carbo 6100 and Carbo 6300 are completely maintenance-free:
No moving parts with wear to exchange
Self-diagnosis according to NAMUR NE 107
Carbo 5100 requires service only once per year when operating 24/7. By using the optional cut-off adapter it can be removed from the product line without time-consuming and expensive production stops.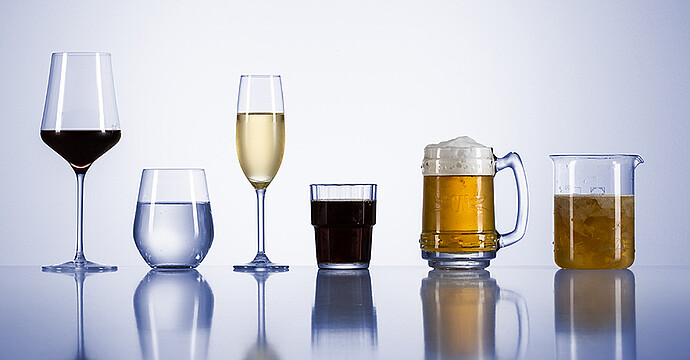 Suitable for all beverages: Be flexible with your beverage types
The Carbo sensors can deal with any beverage, even with those containing fruit fibers or pulp. Carbo 5100 and Carbo 6100 start measuring right after a fast selection of the proper product type. Carbo 6300 has an additional unique and patented* measuring channel to detect the beverage type. No matter whether carbonated soft drinks, beer, wine, or sparkling water, Carbo 6300 makes your product changes easier.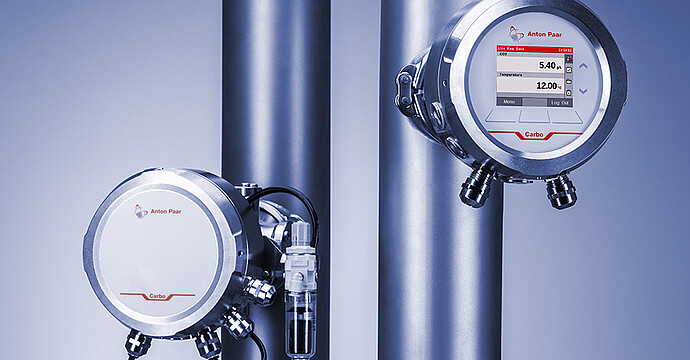 Your best fit: Easy integration and automation in the process
The new-generation CO₂ sensors can be installed inline or in a bypass or tank, according to your needs. They are easily integrated into your workflow using the touchscreen interface of the built-in evaluation unit, via the Pico 3000 software, or with the help of the mPDS 5 evaluation unit.
The sensors can be adapted to support several communications protocols such as: analog (4 mA to 20 mA), Modbus RTU, Modbus TCP, HART, PROFIBUS DP, PROFINET IO, and EtherNet/IP.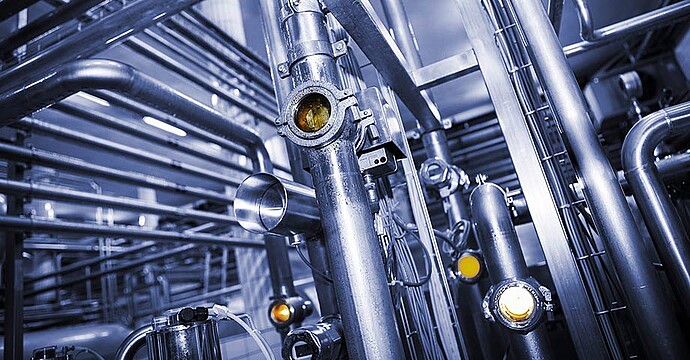 Fast and reliable results whatever the conditions
Carbo 5100 is designed following EHEDG guidelines and its proven measurement principle delivers correct results at any time. The optical sensors Carbo 6100 and Carbo 6300 use a patented* technology that eliminates the risks of incorrect measurements, e.g. after hot cleaning (CIP). The Carbo 6X00 series is EHEDG-certified, which reduces the time and effort required during cleaning procedures.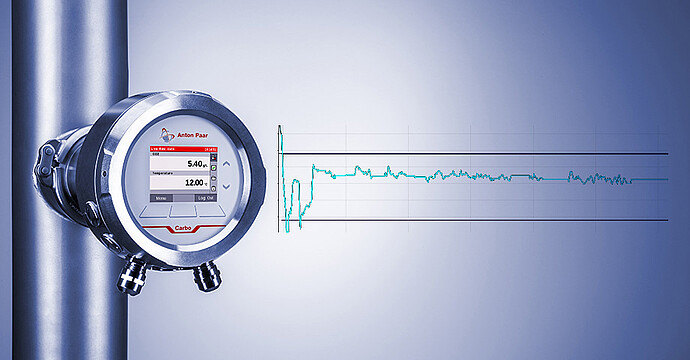 Speed meets excellence: Get your results within seconds
With a measuring interval of only a few seconds, the sensors of the Carbo series are known as the fastest CO₂ sensors on the market, also suitable for closed-loop control of carbonators. With Carbo 5100 and Carbo 6X00 you always know the actual CO₂ concentration of all beverages in your process, with the highest accuracy and repeatability even under start/stop conditions. The optical sensors deliver correct measurements even during long flow stops, directly in the production line.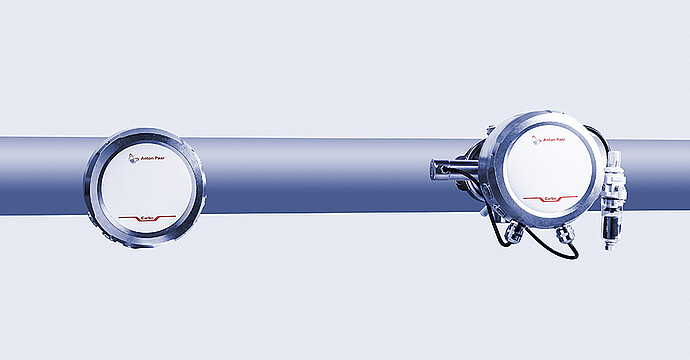 Foreign gas measurement
Anton Paar offers two inline options to measure CO₂ in carbonated beverages: sensors applying traditional manometric determination or optical measuring principles. For additional dissolved gases, such as nitrogen in beer or nitrous oxide in sugared soft drinks, a combination of both measuring principles is applied to optimize results for each gas component. Decades of inline beverage analysis experience meet cutting-edge technology in this newly developed measurement technique. In the case of nitrous oxide, this is the only available method on the market.
Carbo 5100
Carbo 6100
Carbo 6300
Application
CO

₂

measurement
Measuring range
0 to 20 g/L (0 to 10 vol)
0 to 12 g/L (0 to 6 vol)
Accuracy*
0.05 g/L (0.025 vol)
0.05 g/L (0.025 vol)
Repeatability
0.025 g/L (0.010 vol)
0.01 g/L (0.005 vol)
Resolution
0.01 g/L (0.005 vol)
< 0.01 g/L (0.005 vol)
Measuring interval
15 seconds
4 seconds
Measuring temp. range
- 5 °C to +40 °C
- 3 °C to + 30 °C
Maximum temperature
+121 °C (max. 30 min)
< +95 °C (max. 4 h)
+130 °C (max. 30 min)
Pressure
max. 10 bar rel. (145 psi rel.)
Compressed air
4 bar to 7 bar (58 – 102 psi)
-
Self-diagnosis
Compliant with NAMUR NE 107 (self-monitoring and diagnosis)
Degree of protection
IP 65 and IP 67
Process connection
Tuchenhagen Varivent® N
Certifications
Designed according to EHEDG
EHEDG Type EL Class I
Power Supply
SELV/PELV DC 24 V ± 20 %
Dimensions (WxHxD)
224 mm x 224 mm x 235 mm
142 mm x 142 mm x 220 mm
Weight
approx. 8 kg
approx. 4 kg
*product specific adjustment required for Carbo 6100
Anton Paar Certified Service
The Anton Paar quality in service and support:
More than 350 manufacturer-certified technical experts worldwide
Qualified support in your local language
Protection for your investment throughout its lifecycle
3-year warranty
Learn more