Driven by 60 years of experience in X-ray diffraction (XRD), small-angle X-ray scattering (SAXS) and advanced X-ray optics, Anton Paar provides X-ray analysis solutions for every challenge. Our state-of-the-art X-ray instrumentation is used by customers across a large number of fields in both academia and industry. Discover how Anton Paar's X-ray characterization analysis solutions can help you.
Your challenges – our solutions
X-ray Diffraction Instrumentation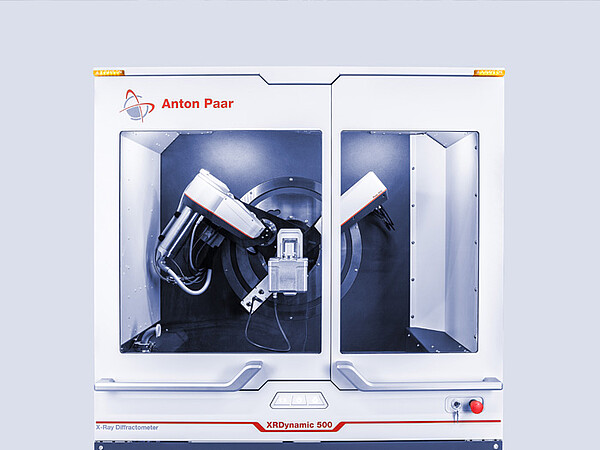 Unbeatable data quality with the highest efficiency
Maximum measurement flexibility combined in one platform
TruBeam™ concept with evacuated and fully automated optics
With XRDynamic 500, Anton Paar has taken XRD to the next level. A fully automated, multipurpose powder X-ray diffractometer, XRDynamic 500 combines unbeatable data quality and unrivalled measurement efficiency, is designed for intuitive use, and offers a high degree of automation. Thanks to a wide variety of sample stages, components, and non-ambient attachments, XRDynamic 500 is a versatile platform suitable for all powder XRD applications.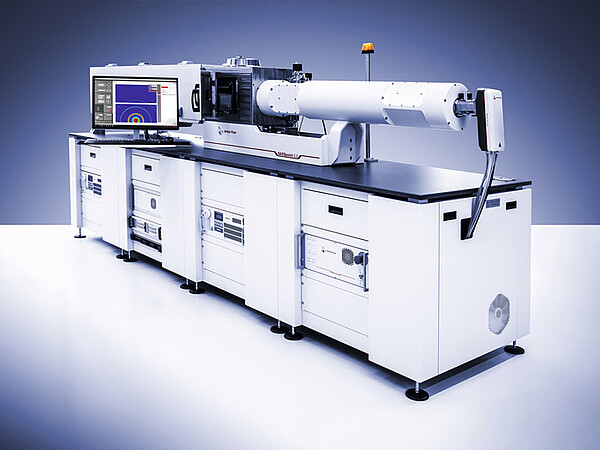 Leading global expert and pioneer in SAXS solutions
Laboratory instruments with the highest data quality
Utmost flexibility for your applications
Anton Paar has been pioneering laboratory SAXS instruments for over 60 years. Our highly brilliant, flexible and easy-to-use instruments allow for measurements previously only possible at synchrotron stations – now, they are available in your lab. We are proud to manufacture in-house not only the instruments themselves, but also the advanced sample mounts and stages. This way, you can rely on superior quality and ultimate performance.
Non-ambient XRD attachments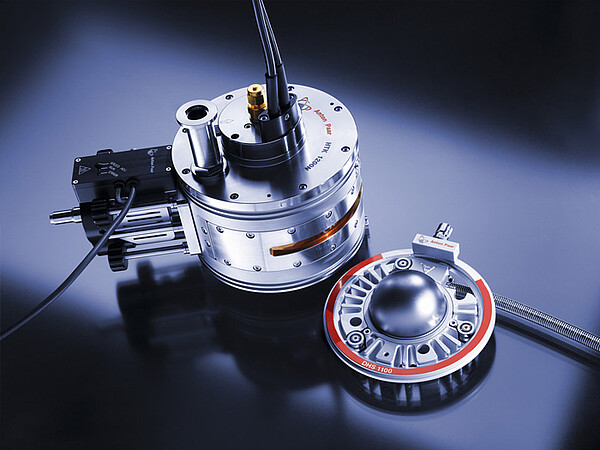 Technology leader with a vast range of options
Unbeatable accuracy in temperature measurement and homogeneity
Quality driven by experience
Since the 1960s, Anton Paar has been market leader for non-ambient X-ray diffraction attachments and has built up exceptional expertise in this special field of XRD. A broad state-of-the-art portfolio allows you to investigate your samples under, e.g. varying temperature, pressure, and relative humidity. Our stages can be easily mounted to almost any diffractometer with complete integration into the system, for your absolute comfort.


X-ray optics and X-ray sources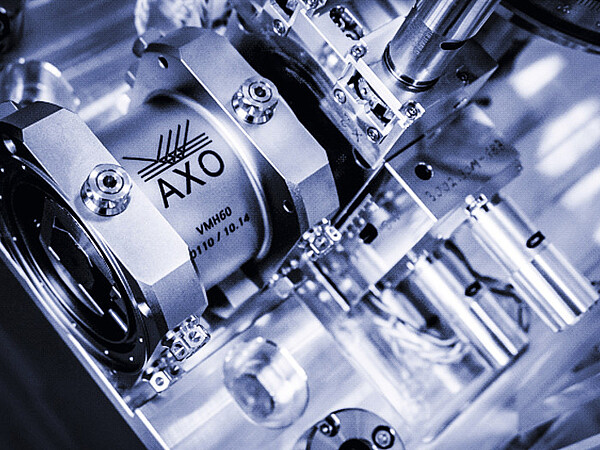 State-of-the-art deposition techniques
Global leaders in multilayer optics and monochromator fabrication
Sub-atomic precision for X-ray fluorescence reference samples
In 2019, AXO DRESDEN joined the Anton Paar group. A global leader in the production of multilayer monochromators and X-ray mirrors, AXO has more than 20 years of experience in state-of-the-art coating technology. With strong links to research groups worldwide and the flexibility to design tailored solutions, AXO is an experienced inventor of X-ray analysis systems. Drawing from Anton Paar's strength in the fabrication of X-ray sources and measuring instruments, AXO DRESDEN provides on-point solutions for your experiment tasks.
Applications – Take a look at the different application fields and download our application reports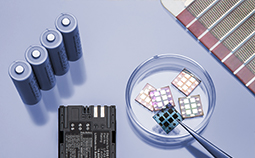 Energy storage and conversion materials
The green energy revolution has made the study of energy storage and conversion materials a major challenge of the 21st century. Find out how our instruments can be the key to facing this challenge head-on.
Application reports: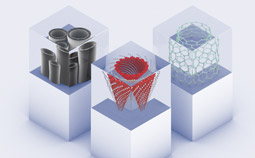 Whether you work with polymers, catalysts, pigments, or agrochemicals, characterization and optimization of chemical formulations are critical factors to ensure that the desired product qualities are met. See how Anton Paar's X-ray analysis instrumentation can push your research to the next level.
Application reports: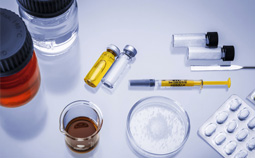 Biomaterials and pharmaceuticals
X-ray techniques play an important role in understanding and optimizing the different steps in drug development, formulation, and manufacturing – from the characterization of APIs, to storage and stability testing, and quality control.
Application reports: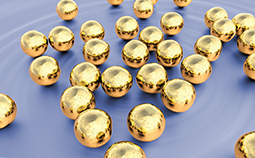 Nanomaterials and their special chemical and physical properties continue to attract tremendous interest across almost every scientific discipline. X-ray analysis techniques are perfectly suited for the investigation of these materials to gain a deeper understanding of the structural features behind their novel properties.
Application reports: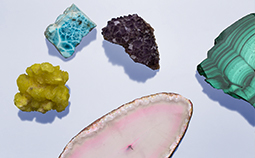 Both minerals and ceramics show a huge variety of applications, from nutritional supplements to high-end electronics, and everything in between. X-ray analysis methods provide crucial insight into the chemical and structural properties of the sample at hand.
Application reports: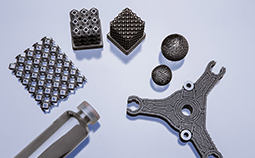 Mining and metals / alloys
X-ray analysis methods in the fields of mining and metal production can be used in ore grade control, optimization of production processes, and characterization of final products.
Application reports: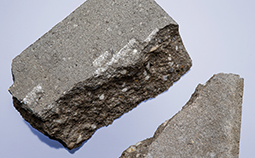 Cement and building materials
Knowledge of the chemical and mineralogical composition of cements, their pre-cursors, and raw materials is crucial for optimizing production processes and safeguarding product quality. X-ray analysis methods allow determination of the phase composition, specific surface, and the in-situ monitoring of various processes (e.g. hydration and dehydration).
Application reports:
Publications and educational resources
Anton Paar´s X-ray instruments are used to perform cutting-edge research in a wide variety of application fields. Here's a selection of some recent publications citing our X-ray analysis instruments:
XRD:
Inversion of quartz solid solutions at cryogenic temperatures.

Zandona A, Helsch G, Deubener J.: J Am Ceram Soc. 2020;103:6630–6638. doi.org/10.1111/jace.17393
SAXS:
Deep eutectic solvent in water pickering emulsions stabilised by cellulose nanofibrils.

Saffron J. Bryant, et. al.: RSC Adv., 2020, 10, 37023–37027. doi.org/10.1039/D0RA07575B
AXO DRESDEN:
Laboratory Setup for Scanning-Free Grazing Emission X-ray Fluorescence.

Jonas Baumann et. al.: Analytical Chemistry, 2017, 89, 1965 – 1971. doi.org/10.1021/acs.analchem.6b04449
Experimental verification of the individual energy dependencies of the partial L-shell photoionization cross sections of Pd and Mo.

Philipp Hönicke et. al.: Physical Review Letters, 2014, 113, 163001-163005. doi.org/10.1103/PhysRevLett.113.163001
Anton Paar Guides – Knowledge for your pocket