This is a required field.
Invalid
Part number
Error in validation!
Temperature control for MCR:

Electrical temperature devices (ETD)
+3
Electrically heated temperature control devices available for MCR rheometers
For high-temperature measurements up to 400 °C
For parallel-plate, cone-plate, concentric cylinder, and double-gap measuring geometries
Looking for consumables & accessories for this product?
Click here
Electrical temperature devices (ETD)
Contact
Accurate temperature control is crucial for rheological testing, as all materials show temperature dependent rheological behavior. The temperature control units based on electrical heating are mainly used for high-temperature rheology measurements of polymer melts, hotmelts and curing materials such as resins or epoxy. The systems feature high heating and cooling rates as well as excellent temperature accuracy and stability.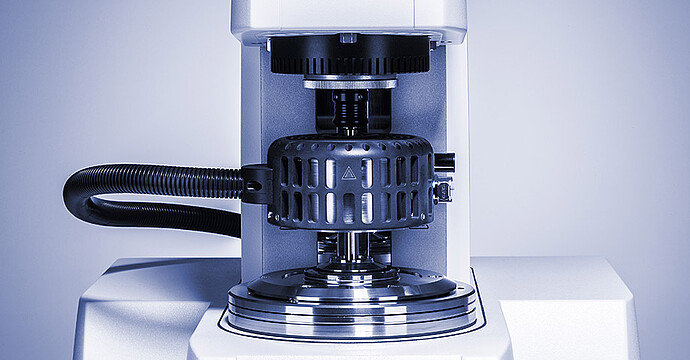 Fast and accurate temperature control from -150 °C to +400 °C
Electrical temperature control by Anton Paar is an approved heating technology, allowing heating rates up to 50 °C/min to minimize the waiting time to reach the desired measurement temperature. By default, the accessible temperature ranges from room temperature up to 400 °C. Active cooling and heating are available to reduce cool-down time and increase measurement throughput. In combination with a low-temperature option based on liquid nitrogen or a gas chiller unit, temperatures down to -150 °C and cooling rates up to 100 °C/min can be reached. The actively heated hood minimizes undesired temperature gradients within the sample and enables flushing with inert gas to prevent degradation during the test. The hood provides a sliding rail for easy access and sample trimming. Shaft cooling ensures a cool measuring geometry and avoids overheating.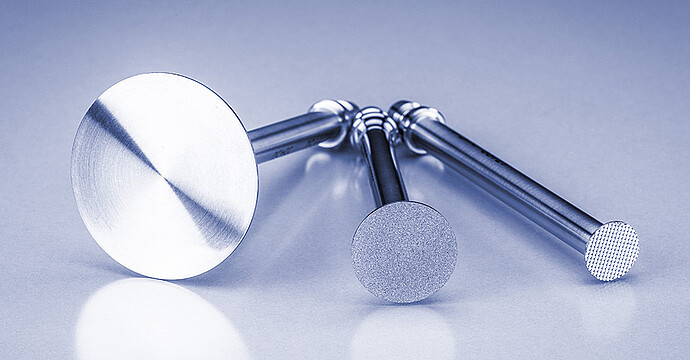 Flexibility and error-proofing
The systems provide electrical temperature control for parallel-plate, cone-plate, concentric cylinder, and double-gap measuring geometries. For special tasks, also stirrers and vanes can be used, e.g. for samples containing large particles. Quick connectors for cooling media and a connection to the MCR rheometer ensure fast and easy mounting within seconds. The temperature devices work in combination with the thousandfold approved MCR rheometer technology. To avoid measuring errors, the Toolmaster™ functionality automatically recognizes and configures the connected temperature devices and measuring geometries. XL-versions with increased sensitivity for measuring liquids with very low viscosities (e.g. water or solvents) are also available.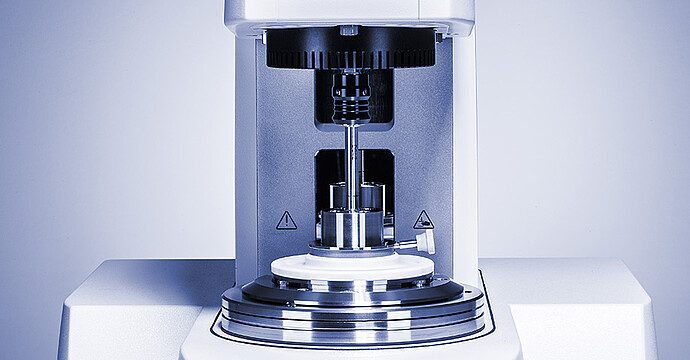 Additional accessories for special tasks
For special measurements, we offer inset versions for exchangeable lower plates with different diameters, made of different materials. Disposable cups and plates are available to avoid cleaning of sticky samples or for high-throughput sample preparation. We provide measuring geometries with different kinds of surfaces (e.g. roughened or sandblasted) to meet even sophisticated measuring demands (e.g. to prevent wall slip or to characterize curing reactions). The electrical temperature control devices can additionally be combined with solvent traps to prevent evaporation and drying of the sample (for coatings, paints, and food rheology). All measuring geometries are produced in-house to provide you with Anton Paar's well-known quality that stands for robustness, high durability, and reliability ensuring minimal downtime and low service costs.
Ready for advanced material characterization
Besides the standard electrical temperature devices, Anton Paar offers modular electrical systems ready to be combined with rheo-microscopes, a small-angle light scattering system, a polarized imaging option, a Raman spectrometer, and self-designed optical accessories. With these combinations, you are able to simultaneously gain information on the smallest microstructure changes in the sample and the macroscopic 'big picture'. The temperature control unit, suitable to cover a temperature range from room temperature to 300 °C (and even higher on request), can also be combined with a UV light option to perform rheological characterization of UV-reactive samples.
Anton Paar Certified Service
The Anton Paar quality in service and support:
More than 350 manufacturer-certified technical experts worldwide
Qualified support in your local language
Protection for your investment throughout its lifecycle
3-year warranty
Learn more