This is a required field.
Invalid
Part number
Error in validation!
Modular Compact Rheometer:

MCR 72/92
The robust one
Equipped with a ball bearing motor
For measurements in rotation (and oscillation for special applications)
Ideal to measure your samples' flow behavior
Looking for consumables & accessories for this product?
Click here
The two new members of the renowned Modular Compact Rheometer (MCR) series – MCR 72 and MCR 92 – are the two wisest choices for quick and easy rheological measurements. These real rheometer "pearls" from Anton Paar are streamlined for your daily lab routine, easy to use in a plug-and-play fashion, and available at an accommodating price. There is a range of accessories available for both models. The step-by-step software and special features like TruRay (integrated light), QuickConnect (fast and easy mounting of the measuring system), Toolmaster™ (automatic tool recognition and configuration), etc. guarantee excellent ease of use. For academic use, both instruments are available as an EDU Edition, including a special EDU package for teaching staff as well as EDU Student Packages.
Two models designed for your application
Two new rheometers are available: MCR 72 is equipped with a ball-bearing motor (very robust in use, no compressed air required) and MCR 92 with an air-bearing motor (highly accurate for sensitive samples). The two rheometers enable measurements in both rotational and oscillatory mode. The choice of rheometer depends on your application. To investigate the deformation and flow behavior of your sample (also at different temperatures), consider MCR 72. For observing sample structure, MCR 92 is recommended. Both instruments have a motor that lifts up the measuring head automatically to set an exact measuring gap. This gap is 100 % reproducible. MCR 72 and MCR 92 can both be equipped with temperature devices to cover a range from -50 °C to +400 °C.
Your key to accuracy – the motor technology
25 years of experience in one motor – you only get this with rheometers from Anton Paar. The air-bearing-supported synchronous EC motor deploys a frictionless synchronous movement of the rotor inside that enables the most sensitive and therefore most precise movements. Whether investigating solids or low-viscosity liquids your results are accurate across a wide viscosity range.
Step-by-step software
The intuitive RheoCompass™ software helps you to find the test template you need, customize tests and analysis definitions, export your data and generate reports. You are guided through your first rheological measurements with predesigned but individually adaptable templates, including integrated videos and pictures for extra support. Different accounts can be created for each operator working in the lab.
Unique features for easy handling and reproducible results
The highlight of these two rheometer models is the patented TruRay lighting of the measuring surface, which can be gradually regulated for a clear view of your sample. When changing between measuring systems, QuickConnect allows one-handed connection of the measuring systems and ensures fast, convenient system changes without the use of a screwing mechanism. Then, Toolmaster™ takes over by automatically recognizing the mounted tool and temperature units. Finally, the SafeGap feature ensures that the setting of the measuring gap is always identical for every measurement and exactly reproducible every time.
Experienced experts close to you
Anton Paar's worldwide service network ensures that an expert on your system is always close by. One thousand installed instruments around the globe, an extensive application database, a website full of practical information (World of Rheology), the book "Applied Rheology – With Joe Flow on Rheology Road", eLearning courses and numerous published works by our rheology experts confirm that Anton Paar is the first choice for answering any rheological question you may have.
Specifications

Units

MCR 72

MCR 92

Bearing
-
Ball
Air
EC motor (brushless DC) with high resolution optical encoder
-

✔

✔

Rotation Mode
-

✔

✔

Oscillation Mode
-

✔

(1

✔

Direct Strain Controller
-

✔

✔

Direct Stress Controller
-

✔

✔

Maximum torque
mNm
125
125
Minimum torque, rotation
µNm
200
1
Minimum torque, oscillation
µNm
200
1
Torque resolution
nNm
100
100
Angular deflection, set value
µrad
1 to ∞
1 to ∞
Angular deflection, resolution
nrad
614
614
Step rate, time constant
ms
100
100
Step strain, time constant
ms
100
100
Minimum angular velocity (2
rad/s
10-4
10-4
Maximum angular velocity
rad/s
157
157
Minimum angular frequency (3
rad/s
10-3
10-4
Maximum angular frequency
rad/s
628
628
Minimum speed (CSS/CSR)
rpm
10-3
10-3
Maximum speed
rpm
1500
1500
Maximum temperature range
°C
-50 to +400
-50 to +400
SafeGap, Normal force Limiter during Gapsetting
-

✔

✔

TruRay, Dimmable illumination of sample area
-

✔

✔

Connections
USB, Ethernet, RS232, Analog interfaces, Pt100 port
Dimensions
mm
380 x 660 x 530
380 x 660 x 530
Weight
kg
33
33
QuickConnect for measuring systems, screwless
-

✔

✔

ToolmasterTM, measuring system
-

✔

✔

ToolmasterTM, measuring cell
-

✔

✔

CoolPeltierTM, Peltier-controlled Plate System with built in cooling option that requires no additional accessories for counter-cooling
°C
25 below ambient temperature but not lower than -5 up to +200

(4

Actively Peltier-controlled hood that requires no additional accessories for counter-cooling
°C
-5 to 200

(4

CoolPeltierTM, Peltier-controlled Cylinder System with built in cooling option that requires no additional accessories for counter-cooling
°C
15 below ambient temperature but not lower than +5 up to +150

(4

Virtually gradient-free (horizontal, vertical) temperature control
-

✔

✔

Rheometer Software:
Test Designer
-

✔

✔

Report Designer
-

✔

✔

User Management
-

✔

✔

Electronic trim lock for the measuring system
-

✔

✔

Automatic gap control/setting, AGC/AGS
-

✔

✔
Also available as EDU Edition (for educational institutions only):
- MCR 72 or MCR 92 plus accessories with a special academic discount
- Free EDU Toolbox including lab equipment and educational material

1) Depending on sample properties
2) Depending on measuring point duration and sampling time, practically any value is achieved
3) Set frequencies below 10-4 rad/s are of no practical relevance due to the measuring point duration > 1 day
4) System temperature, sample temperature may vary. For measurements at very high or low temperatures a calibration in the sample gap is recommended.
Pharmacopoeia Europe (Ph. Eur.)
2.2.10 - Rotating viscometer method
U.S. Pharmacopoeia (USP)
912 - Rotational Rheometer Methods
Anton Paar Certified Service
The Anton Paar quality in service and support:
More than 350 manufacturer-certified technical experts worldwide
Qualified support in your local language
Protection for your investment throughout its lifecycle
3-year warranty
Learn more
Consumables & Accessories
Consumables & Accessories
Accessories
Accessories
Not all items are purchasable online in specific countries.
To find out if you can purchase online from your location, check the online availability below.
Online price only
|

excl.

incl.

0

VAT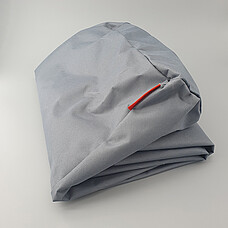 DUST COVER MCR RHEOMETERS SUITABLE FOR MCR 52/72/92/102/302/102e
Compatible with:
MCR 72/92 MCR 72 | MCR 92
Delivery time:
%1$s – %2$s working days
%1$s – %2$s weeks
%1$s – %2$s months
Part number: 131906
P-PTD 220/AIR FOR MCR x2 PELTIER TEMPERATURE DEVICE (PLATE)
Compatible with:
MCR 72/92 MCR 72 | MCR 92
Delivery time:
%1$s – %2$s working days
%1$s – %2$s weeks
%1$s – %2$s months
Part number: 247229
Product details
- temperature range: -10°C to 220°C (low temperature range depents on ambient conditions)
- plate with active Peltier temperature control (heating/cooling)
- for cone/plate and parallel plate measuring geometries
- with built-in fan for air counter-cooling
- with universal plate holder (screw-on thread) for use of measuring plates (also disposable) and other accessories
- with Toolmaster for automatic tool recognition and configuration
- installation in the rheometer through three-point support without the risk of misalignment
- maximized torsional stiffness due to constructional torque support