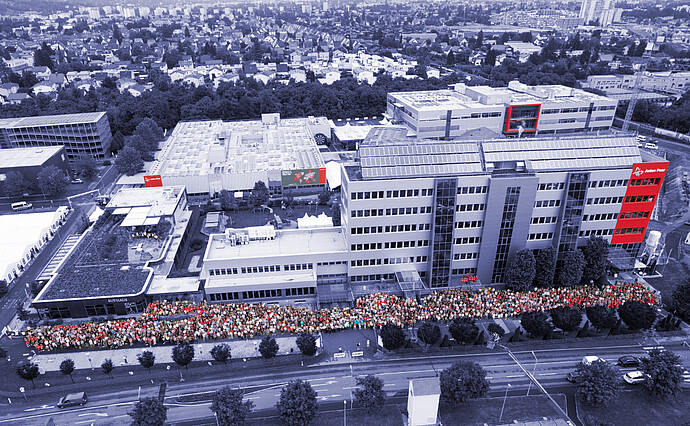 Two new subsidiaries and record sales for Anton Paar
2023-01-24

| Corporate
The successful development of the measurement technology specialist from Graz continues: On the one hand, new subsidiaries were founded in the Netherlands and in the Philippines, on the other hand, Anton Paar was also able to achieve a turnover of more than half a billion euros for the first time in the company's history. With 547.6 million euros, the company increased sales by 17.3 % and profit by 50.9 % compared to 2021.
After the record figures in 2021, Anton Paar was able to continue the upward trend in its 100th anniversary year 2022. For the first time in the company's history, the 500-million-euro sales mark was exceeded. "Of course, we are proud that we were able to achieve this great result together with our employees. We will continue to adhere to our concept of investing profits in the company in a sustainable, sensible and rewarding way," says Friedrich Santner, CEO of Anton Paar GmbH.
35 sales subsidiaries worldwide
With the two new locations in the Netherlands and the Philippines, the measurement technology company wants to strengthen its customer relationships. "You don't become successful from behind a desk. We want to get out into the world and visit our customers so that we can offer them the best possible sales and services on site. The direct exchange with our customers is extremely important to us," explains Friedrich Santner the expansion step – and the success proves him right. Anton Paar was able to further strengthen its position as world market leader in the fields of density, concentration and CO2 measurement as well as in rheometry and to win many new customers.
Looking for employees
Due to the continuous growth, the company is looking for additional employees – not only at the new sales subsidiaries, but worldwide and especially at the main location in Graz.