This is a required field.
Invalid
Part number
Error in validation!
Pensky-Martens flash point tester:

PMA 500
+4
Automatic Pensky Martens closed-cup flash point tester, compliant with ASTM D93, ISO 2719, and more
Durable (10x increased lifetime) and cost-saving electric igniter
Saves you time due to fast turn-around time between samples
Maximum safety, low operating costs, high degree of automation
Looking for consumables & accessories for this product?
Click here
PMA 500 is a Pensky-Martens closed-cup flash point tester for determining the flash point according to ASTM D93, EN ISO 2719, and IP 34. It is the first-class solution for automatic high-precision flash point testing in the petroleum, chemical, and fragrance industries, and for test laboratories. The device ensures maximum safety and provides high sample throughput. Automated measurements, excellent heating control, and unmatched ease of use are the basis for accurate flash point results with PMA 500.
Saves you time
The optimized cooling technology of PMA 500 ensures fast readiness for subsequent testing which saves valuable time – even for different sample types. This means you are able to process more samples compared to any other instrument on the market and amounts to a saving of up to 10 % of the time per measurement compared with using competitive instruments. Thanks to an encapsulated electric igniter with a 10 times longer product life, PMA 500 requires maintenance effort nearing zero, and guarantees excellent reproducibility and repeatability, while lowering operational costs.
A number of additional accessories extend the range of applications and support. PMA 500 can be optionally equipped with a gas igniter kit, a mini-cup, and calibration tools including a guide for the calibration procedure.
Unrivaled ease of use
The fast and straightforward handling of PMA 500 makes flash point testing easier than ever before. The customizable user interface with the look and feel of a smartphone is operated by a 7" touchscreen which offers all relevant data for a successful flash point determination. Preferred menu items and frequently used methods are directly accessible from the main screen and can be customized. Using state-of-the-art technology, the instrument guarantees optimal heating control as well as the highest precision, ensuring flash point testing according to the given standards.
Maximum safety
Meeting the highest safety standards is a prerequisite for Anton Paar. PMA 500 is manufactured from superior-quality components to ensure maximum safety and a sturdy construction. PMA 500 features a unique fire-detection concept with a built-in fire extinguisher. Additionally, the instrument indicates the block and sample temperature, so you know when to continue safely at all times.
Automated steps make your work easier
PMA 500's modern design gives you an excellent user experience on a small footprint. Due to the integrated automatic motor-driven multi-function head, the instrument guarantees secure and smooth connection of sensors and actuators such as a stirrer and multi-detector. You don't lose time connecting cables before or even after flash point testing. Plus, PMA 500 offers a high degree of automation since the lid of the test cup can be moved up and down with a minimum of manual handling. This feature is optional, can be easily switched off, and gives you flexibility in measuring a broad variety of samples.
Full compliance with international standards
With PMA 500, the flash point of petroleum products, biodiesel, solvents, chemicals, and fluxed bitumen is determined precisely, meeting international standards. The automatic flash point tester is in full compliance with ASTM D93, ISO 2719, and IP 34.
Standards
ASTM D93 Methods A, B + C, EN ISO 2719, JIS K 2265-A, B; and IP 34
Automated Pensky-Martens flash point tester PMA 500 Flash point measuring range 20 °C to 410 °C
Heating system
Heater block according to standard
Test method or user-defined heat rate: 0.5 °C to 12 °C/min.
Temperature measurement
Rugged metal and intelligent Pt100 probe with built-in calibration, 12 calibration points
Sample stirrer
Automatic stirrer: test method or user-defined from 0 rpm to 500 rpm
Ignition source
Electric igniter, encapsulated hot wire type with automatic power management or automatic gas ignition with gas flame monitoring, test method or user-defined test interval
Barometric pressure sensor
Built-in sensor for automatic correction of flash point, pressure units: Pa, hPa, kPa, bar, mbar, psi, mmHg (Torr)
Flash point detection system
Thermal flash point detection
User interface
7" color touchscreen, alphanumeric data input, bar code reader
Power supply
AC 220 V - 240 V, 50/60 Hz
AC 100 V - 120 V, 50/60 Hz
Dimensions
Approx.480 mm x 400 mm and a height of 250 mm
Weight
Approx. 13 kg
Anton Paar Certified Service
The Anton Paar quality in service and support:
More than 350 manufacturer-certified technical experts worldwide
Qualified support in your local language
Protection for your investment throughout its lifecycle
3-year warranty
Learn more
Consumables, Accessories & Software
Consumables, Accessories & Software
Software
Software
Not all items are purchasable online in specific countries.
To find out if you can purchase online from your location, check the online availability below.
Online price only
|

excl.

incl.

0

VAT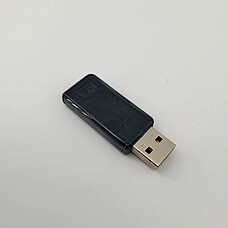 WIFI/BLUETOOTH DONGLE
Delivery time:
%1$s – %2$s working days
%1$s – %2$s weeks
%1$s – %2$s months
Part number: 194727