This is a required field.
Invalid
Part number
Error in validation!
Heated sample changer:

Xsample 610
+3
The single sample changer for heavy duty applications
Heats up samples up to 95 °C (200 °F) for easy filling
Ideal for crude oil, waxes, and gels
Automated cleaning and drying enables minimal operator handling
Compatible with most commercially available syringes
Looking for consumables & accessories for this product?
Click here
Xsample 610 is a heated single sample changer for the automated filling of highly viscous or even solid samples at room temperature. With its outstanding temperature range of up to 95 °C, the fastest measurement of crude oil, gels, and waxes is ensured in combination with density meters and viscometers from Anton Paar. Operators do not have to handle hot syringes to fill the sample into the measuring instrument. Automated cleaning and drying guarantee the best user experience.
The fastest measurement for challenging samples
The heating capability of Xsample 610 will tremendously increase the sample throughput of your laboratory by speeding up the filling and cleaning process.
Temperature can be crucial when compliance to standards is required. Xsample 610 not only assists in fulfilling these standards but also simplifies operation as the contact with substances is minimized.
Combining the robustness of Xsample 340 with the advanced heating technology of Xsample 630, Xsample 610 represents the most powerful heated single sample changer, even under harsh conditions.
The highest heating performance
Xsample 610 provides the highest temperature range on the market. With its temperature range of up to 95 °C, nearly every sample can be processed with the DMA M series and SVM series from Anton Paar.
Unmatched temperature stability enables you to analyze sensitive samples and samples with high melting points, e.g. waxes.
An optional heated waste hose ensures that your sample won't freeze at any point in the system – from the start of the measurement until the sample reaches the waste container.
Unrivaled user experience
Xsample 610 allows you to use your own syringes; there is no need for additional equipment.
Samples can be directly filled out of the heated sample vessel and placed into the sample changer which ensures maximum ease of use.
Cleaning is performed automatically after the measurement. For the highest operating convenience, the user has no contact with the cleaning solvents as two bottles can be connected to the measuring system.
Max. sample viscosity
10,000 mPas at 95 °C
Max. temperature
95 °C (203 °F)
Filling mode
Syringe
Samples/hour
8
Sample volume
Approx. 3 mL
Magazine
No
Sample vials/packages
5 mL, 10 mL
Sample recovery
No
Dimensions LxWxH [mm (in)]
480 x 230 x 420 (18.9 x 9.1 x 16.5)
excl. master instrument
Weight [kg (lbs)]
19.2 (42.3) excl. master instrument
Master instruments
DMA 4100/4500/5000 M, SVM X001
Anton Paar Certified Service
The Anton Paar quality in service and support:
More than 350 manufacturer-certified technical experts worldwide
Qualified support in your local language
Protection for your investment throughout its lifecycle
3-year warranty
Learn more
Consumables
Consumables
Not all items are purchasable online in specific countries.
To find out if you can purchase online from your location, check the online availability below.
Online price only
|

excl.

incl.

0

VAT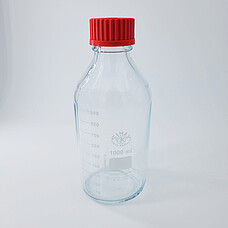 BOTTLE FOR RINSING LIQUID
Delivery time:
%1$s – %2$s working days
%1$s – %2$s weeks
%1$s – %2$s months
Part number: 21312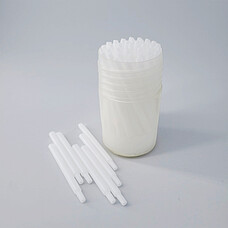 LUER EXTENSION 70 mm (45 pcs.)
Delivery time:
%1$s – %2$s working days
%1$s – %2$s weeks
%1$s – %2$s months
Part number: 25103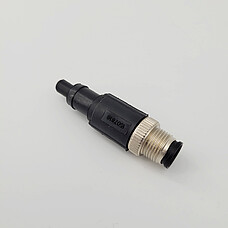 CAN/DEVICENET TERMINATING RESISTOR 5-POLES
Delivery time:
%1$s – %2$s working days
%1$s – %2$s weeks
%1$s – %2$s months
Part number: 83999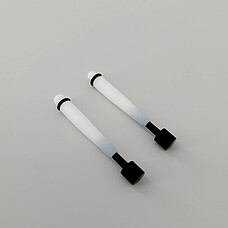 INJECTION ADAPTER WITH O-RING (2 Pcs.)
Delivery time:
%1$s – %2$s working days
%1$s – %2$s weeks
%1$s – %2$s months
Part number: 92948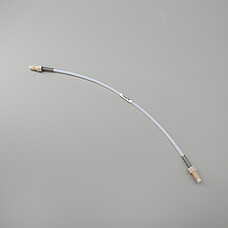 "HOSE 275x3x2 PTFE 2x1/4""-28 UNF"
Delivery time:
%1$s – %2$s working days
%1$s – %2$s weeks
%1$s – %2$s months
Part number: 164802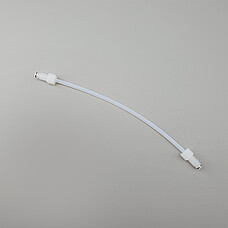 "HOSE 163x3x2 PTFE 2x1/4""-28 UNF"
Delivery time:
%1$s – %2$s working days
%1$s – %2$s weeks
%1$s – %2$s months
Part number: 175202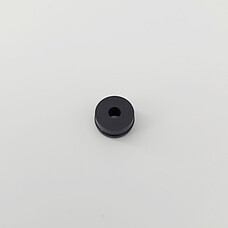 CLEANER SEALING FFKM
Delivery time:
%1$s – %2$s working days
%1$s – %2$s weeks
%1$s – %2$s months
Part number: 220834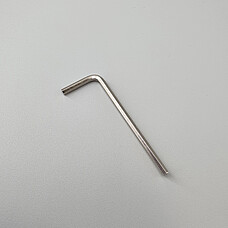 ALLEN WRENCH 2.5 MM DIN 911
Delivery time:
%1$s – %2$s working days
%1$s – %2$s weeks
%1$s – %2$s months
Part number: 58263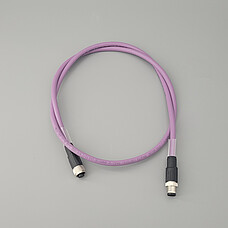 CAN INTERFACE CABLE 0.6m
Delivery time:
%1$s – %2$s working days
%1$s – %2$s weeks
%1$s – %2$s months
Part number: 84665