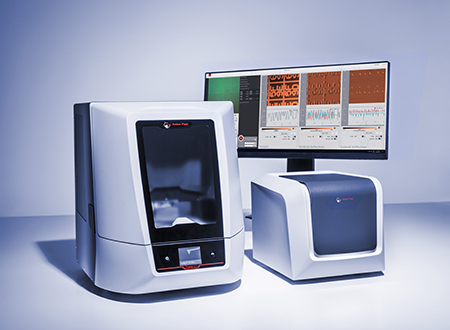 This is a required field.
Invalid
Part number
Error in validation!
AFM Software:


Tosca Control and Tosca Analysis
State-of-the-art control and analysis software for the Tosca series
Online price only
|

excl.

incl.

0

VAT
Every Tosca instrument is delivered with both the Tosca Control and Tosca Analysis software. Tosca Control, the workflow-oriented control software, leads you through the measurement steps, increasing efficiency and simplifying the measurement procedure. Tosca Analysis is a powerful software used for surface imaging, imaging analysis, and metrology analysis.
Features of Tosca Control:
Step-by-step guidance through the measurement procedure
Intuitive and self-explanatory operation
Live video microscope image with zoom function for fast feature detection
All parameters and channels displayed on one page to provide extensive overview
Easy remote operation
High level of automation
Variable setting possibilities
Free software updates and diagnostic packages available
Features of Tosca Analysis:
Powerful automation features such as customized workflow templates and standardized reports
Full metrological traceability
Wide range of analysis possibilities for nano-surface geometries and roughness
Real-time 3D multi-channel imaging with overlays
Easy correction of measurement anomalies and artifacts
Intelligent filters for the highest image quality
Fast and easy force curve visualization and analysis
Co-localization of surface data from other analyses, e.g. Raman spectroscopy results, possible
PC requirements

Operating system
Windows 10 (64-bit)
Processor
Quadcore
Screen resolution
2560 px x 1080 px
Anton Paar Certified Service
The Anton Paar quality in service and support:
More than 350 manufacturer-certified technical experts worldwide
Qualified support in your local language
Protection for your investment throughout its lifecycle
3-year warranty
Learn more