This is a required field.
Invalid
Part number
Error in validation!
Alcohol Analyzing System:

Alcolyzer
360°
Entire production process monitoring: wort to finished beer
Direct and selective alcohol determination
Ready for all types of beer, cider, hard seltzer, and Kombucha
4 measuring modules, 30+ industry-specific parameters
Fully automatic check/calibration thanks to built-in SOP
Single analyzing system for fermentation checks and finished sake
10x quicker: No distillation required for alcohol analysis
Simultaneous measurement of alcohol and sake meter value
Automatic checks and calibrations via built-in SOP
Looking for consumables & accessories for this product?
Click here
Monitor your entire production process with a single measurement solution.
The modular Alcolyzer Analyzing System – with up to four measuring modules and more than 30+ industry-specific parameters – doesn't just provide insight into each detail of your production process, safeguard product specifications, and uncover hidden potential for optimization, it also reduces product loss to zero, guarantees the desired taste, and secures label declaration. Enjoy maximum operator convenience and unmatched precision in a single measuring system.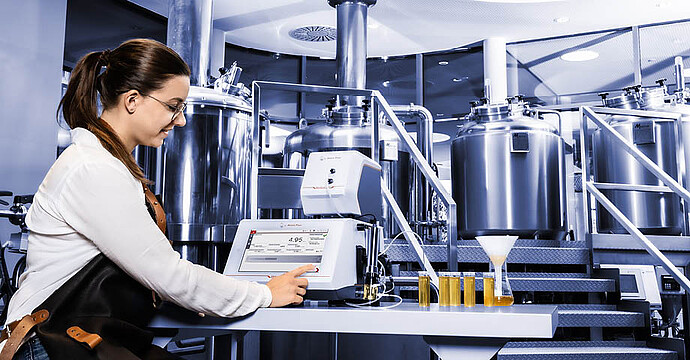 Direct, selective alcohol determination
Alcolyzer analyzing systems determine the alcohol content in your beer, wine, spirit or sake without influence by other sample ingredients. They don't require any calibration model but measure alcohol directly and based on a unique, selective NIR absorption method. As there's no need for distillation, measured results are available 10x quicker.
One system to monitor overall quality throughout production
From wort, juice or mash to finished beer, wine and spirits, one analyzing system measures all key parameters throughout your whole production process. Gain a deep understanding of how to optimize your process, eliminate errors, and improve production stability by quickly performing all measurements in-house. Results take only four minutes.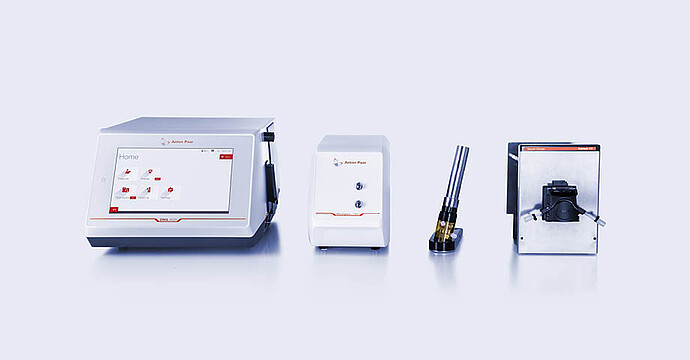 A system setup according to your needs
The modular setup of the Alcolyzer Analyzing Systems allows configuration of your ideal measurement solution, including parameters of interest. Be prepared for your business to grow: Choose our preconfigured setups and upgrade anytime for additional parameters or automation solutions handling up to 24 samples in a row without user interaction.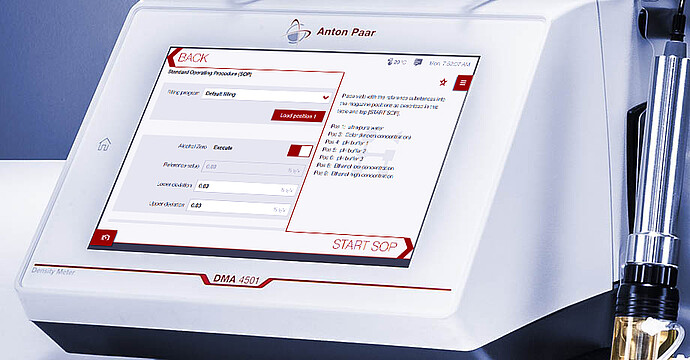 Easy calibration and product-independent adjustment
A fully automatic built-in SOP leads you through the calibration and adjustment procedure – easy with water, and one binary solution. New recipes aren't a challenge: Your analyzing system is ready to measure all samples straight away, with one and the same calibration.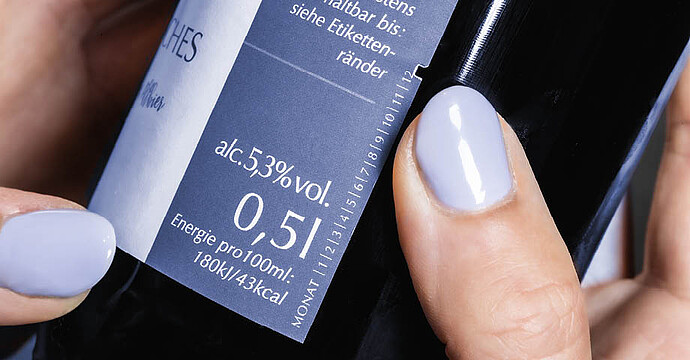 Full compliance with international standards
Rely on technology recommended under industry-specific regulations, e.g., EBC, ASBC, MEBAK, and BCoJ for beer, or OIV and TTB for wine and spirits. This gives you peace of mind when you declare your product and ensures smooth export and import processes. Further, you comply with distillation as the acknowledged reference method.
Beer Analyzing System
Wine/Sake Analyzing System
Spirits AnalyzingSystem
Alcolyzer 1001 Beer
Alcolyzer 3001 Beer
Alcolyzer 3001 Wine
Alcolyzer 3001 Spirits
Alcolyzer 3001*
Measuring range
Alcohol
0 %v/v to 12 %v/v
0 %v/v to 20 %v/v
35 %v/v to 65 %v/v
Original extract
0 °Plato to 30 °Plato
-
-
Density
0 g/cm³ to 3 g/cm³
Color (optional)
0 EBC to 120 EBC
-
0 EBC to 120 EBC
pH value (optional)
pH 0 to pH 14
Turbidity (optional)
0 EBC to 100 EBC
Repeatability s.d.
Alcohol

0.05 %v/v

0.01 %v/v
Original extract
0.1 °Plato
0.03 °Plato
-
Real extract
0.025 %w/w
0.015 %w/w to <0.01 %w/w**
-
Total extract
-
0.1 g/L
Density
0.00001 g/cm³
0.000005 g/cm³ to 0.000001 g/cm³**
Color (optional)
0.1 EBC
-
0.1 EBC
pH value (optional)
0.02 (in the range pH 3 to pH 7)
-
0.02 (in the range pH 3 to pH 7)
Turbidity
0.02 EBC
Additional information
Temperature control
Integrated Peltier thermostat
Minimum amount of sample
30 mL degassed sample per measurement
Typical measuring time per sample
4 minutes (incl. filling)
Sample throughput
15 to 20 samples per hour
Dimensions (L x W x H)
482 mm x 390 mm x 446 mm
(19.0 in x 15.4 in x 17.6 in)
482 mm x 730 mm x 446 mm
(19.0 in x 28.7 in x 17.6 in)
Weight
Approx. 35.7 kg (77 lbs)
Power supply
AC 100 to 240 V, 50/60 Hz, fluctuation ±10 %, 190 VA
Interfaces
4 x USB, Ethernet, VGA, CAN, RS-232
*The performance spectrum of Alcolyzer 3001 includes all features specified for Alcolyzer 3001 Beer, Alcolyzer 3001 Wine, and Alcolyzer 3001 Spirits
** Depending on choice of instrument (DMA 4501 or DMA 5001)
ASBC
Beer-4G: Near-Infrared and Original Extract Content (2004)
BCoJ
8.3.6 Alcolyzer for Alcohol Contents
8.4.3 Alcolyzer for Real Extract
BCOJ: analytical method for beer
TTB
Density measurement in proofing alcohol for tax purposes
Anton Paar Certified Service
The Anton Paar quality in service and support:
More than 350 manufacturer-certified technical experts worldwide
Qualified support in your local language
Protection for your investment throughout its lifecycle
3-year warranty
Learn more
Software
Software
Software
Software
Not all items are purchasable online in specific countries.
To find out if you can purchase online from your location, check the online availability below.
Online price only
|

excl.

incl.

0

VAT