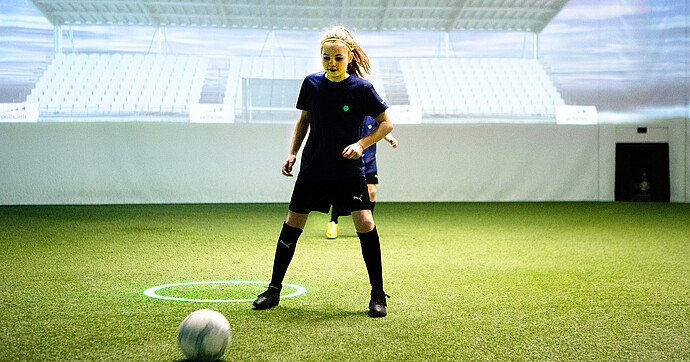 skills.lab Academy for Kids
2021-06-07

| Corporate
The Corona pandemic has heavily affected almost all areas of life over the past 15 months. In soccer, especially the youth and amateur sectors have suffered greatly, as neither matches nor team trainings were allowed. Anton Paar's skills.lab is now launching a new initiative, the "skills.lab Academy", in order to support children and young adults in their soccer development after months of a sporting standstill.

Anton Paar with important step for youth
In the past year missing trainings and games have stopped the much-loved everyday soccer life. With creative, often digital training methods, important impulses could be set, but for most children and young people, the past 15 months were lost soccer months. Therefore, it is urgently necessary that all persons and institutions that are active and responsible in soccer take measures to make up for the deficits in the athletic development of children and young people.

Anton Paar takes the first step by founding the skills.lab Academy. The skills.lab arena is the world's most modern training system in football, which is used by clubs such as FC Bayern Munich, SK Puntigamer Sturm Graz and numerous other professional, amateur and junior teams. Now this high-tech arena is also available for a group of children and young adults free of charge so that they can work on their football skills under the most modern training conditions and the best talents can also be optimally supported.

Free individual training for 28 girls and boys
The skills.lab academy is a program of Anton Paar for soccer young soccer talents, which will be held for the first time during the season of 2021 and 2022. In the academy, the children receive access to free individual training at the skills.lab in Wundschuh, Styria. The participating kids and teenagers complete a training program consisting of individual training sessions and regular assessments of their technical skills. The training at the skills.lab Academy is intended as a supplement to regular club training. The admission to the academy takes place via scouting days in July and August, for which interested youngsters can register free of charge.

Anton Paar's skills.lab Academy makes an important contribution to reawakening the joy and enthusiasm for soccer among children and young adults on the one hand, and promoting talents in the best possible way on the other.

All important information about the Academy and the registration can be found here.