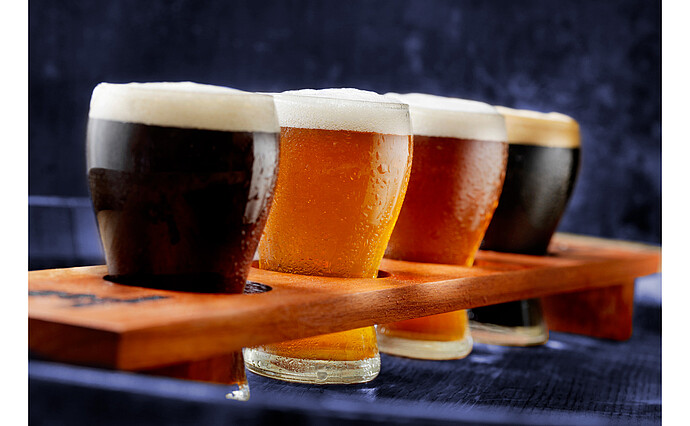 Flex-Blend 3000 for Stout, Pale Ale, Lager & Co.
2023-07-11

| Corporate
From a Toasted S'mores Stout Beer to various Double Dry Hopped Indian Pale Ales to a Crush Hour Everyday Pale Ale – Vocation Brewery's product range of craft beers is extremely wide. And as offbeat and crazy as the various beers sound, the Vocation team sticks to one motto in particular: "We brew in order to create modern beers that we want to drink ourselves, not to make headlines." The small brewery based near Hebden Bridge in the north of England develops an average of one new craft beer per week.
In order to work with the highest standards despite all the innovation, Vocation Brewery relies on Flex-Blend 3000 from Anton Paar. The system is perfectly suited for craft beer breweries - it blends, carbonates, and doses fully automatically. Our marketing team visited the brewery and took a closer look – how Flex-Blend 3000 not only makes their daily work easier, but also ensures that more beer can be produced and sold.