This is a required field.
Invalid
Part number
Error in validation!
Accessory for used-oil analysis:

Magnetic particle trap (MPT)
+2
Compatible with SVM 1001
Easy and efficient removal of ferromagnetic particles, making it ideal for used-oil analysis
Automatic heating for the best performance
Maintenance-free
Looking for consumables & accessories for this product?
Click here
Magnetic particle trap (MPT)
Contact
An accessory for our SVMs, the magnetic particle trap (MPT) combined with an SVM Smart Viscometer offers accurate used-oil analysis thanks to efficient removal of ferromagnetic particles before the sample reaches the SVM measuring cells. No additional lab equipment is required as the trap is directly mounted on the instrument and enables direct filling into the instrument.
With it, combine the familiar benefits of SVM viscometers with the requirements of in-service-oil / used-oil testing and oil-condition monitoring (OCM) in industries like transportation, mining, and power generation. What's more, when purchased with an SVM, the MPT comes already installed and is upgradeable anytime, anywhere.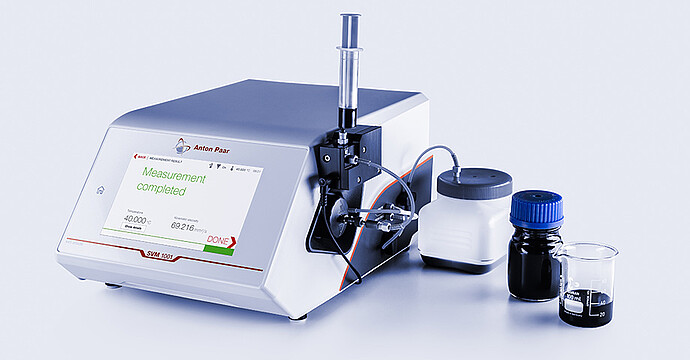 Analyze used oil more efficiently
Electrical heating decreases the sample's viscosity to optimize filtration efficiency
Smart design saves sample, solvent, and lab space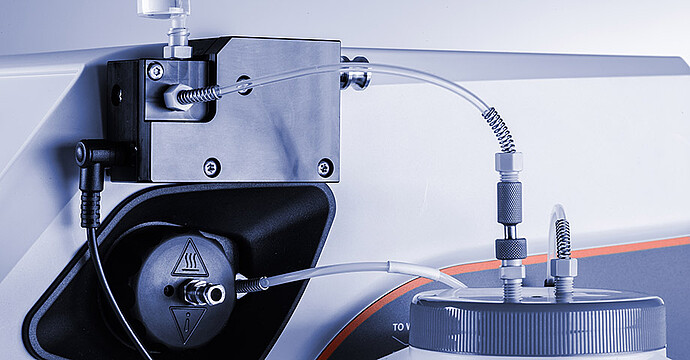 Save lab space due to its compact size
Mounted directly on the instrument
No additional lab equipment required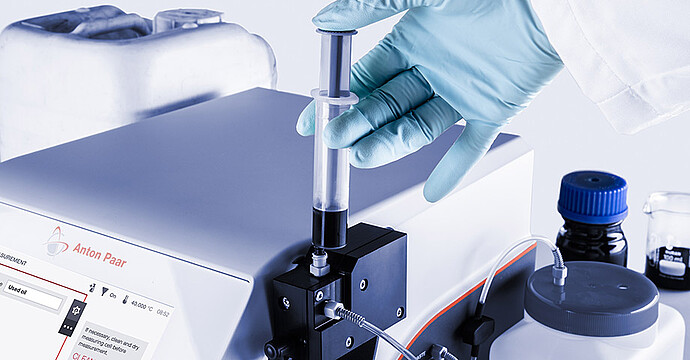 Easy to clean and ready to use
Simplified cleaning with a newly developed latching mechanism
When ordered together with an SVM, the MPT comes already installed, ready for use
Magnetic Particle Trap
Maximum operating pressure
5 bar (72 psi) relative
Wetted materials (sample channel)
brass
Input power magnetic particle trap
15 V DC / 2.4 A
Maximum temperature in normal use
80 °C (176 °F)
Thermal malfunction circuit breaker (PTC) at 115 °C (239 °F) for heating circuit
External Power Supply
Input voltage range /current / frequency
100 to 240 V AC / 1.0 A / 50 to 60 Hz
Output voltage / current / DC output power
15 V DC / 2.4 A / 36 W
Environmental conditions (EN 61010)
Indoor use only
Ambient operating temperature
0 °C to 40 °C (32 °F to 104 °F)
Storage temperature
-20 °C to 85 °C (-4 °F to 185 °F)
Short circuit protection
Permanent
Anton Paar Certified Service
The Anton Paar quality in service and support:
More than 350 manufacturer-certified technical experts worldwide
Qualified support in your local language
Protection for your investment throughout its lifecycle
3-year warranty
Learn more
The magnetic particle trap for SVM™ X001 Viscometer allows for determining the viscosity index or kinematic viscosity of in-service lubricants without blocking the viscosity measuring cell.
Consumables
Consumables
Not all items are purchasable online in specific countries.
To find out if you can purchase online from your location, check the online availability below.
Online price only
|

excl.

incl.

0

VAT