This is a required field.
Invalid
Part number
Error in validation!
Accessory for SVM x001:

Hot filling attachment
Easy filling of samples with high melting point
Looking for consumables & accessories for this product?
Click here
The Hot Filling Attachment keeps samples with a high melting point and high pour point above their melting temperature and therefore in a liquid state during tests.
It serves for manual filling of pre-heated samples which are solid or highly viscous at room temperature. Such samples are:
Waxes, wax distillates
Residual fuel oil, bunker fuel oil
Residual oil, vacuum residue
Heavy crude oil
Bitumen, tar
Safe
Heating via the Peltier system of the SVM™

Thermal insulation to protect against hot surfaces
Compact
Saves space, no cables required
Practical
Easy to attach to an SVM™
All parts can be disassembled and cleaned using standard solvents
| | |
| --- | --- |
| Wetted materials | Copper, PEEK, POM C, PU foam |
| Temperature range: (for measuring cell temperature > 100 °C / 212 °F) | For samples with a melting point of up to 100 °C (212 °F) or a max. viscosity of up to 3000 mPa.s at 100 °C |
| Dimensions of the case (L x W x H) | 260 mm x 175 mm x 77 mm (10.2 x 6.9 x 3 in) |
| Shipping weight | 0.75 kg (1.7 lbs) |
| Supplied items | Hot Filling Attachment, tool for assembly, Luer extensions 70 mm - 24 pcs., spare seal caps - 2 pcs., disposable syringes 10 mL Luer-Lock - 16 pcs., case. |
Anton Paar Certified Service
The Anton Paar quality in service and support:
More than 350 manufacturer-certified technical experts worldwide
Qualified support in your local language
Protection for your investment throughout its lifecycle
3-year warranty
Learn more
The Hot Filling Attachment is an accessory for SVM™ 2001 and SVM™ 3001 Viscometer. It keeps pre-heated samples warm during viscosity measurement. This allows for easy filling of samples with high melting or pour point (e.g. waxes) or with high viscosity at ambient temperature (e.g. heavy fuel oils).
Consumables
Consumables
Not all items are purchasable online in specific countries.
To find out if you can purchase online from your location, check the online availability below.
Online price only
|

excl.

incl.

0

VAT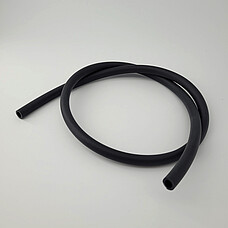 HOSE 8x12 PERBUNAN
Delivery time:
%1$s – %2$s working days
%1$s – %2$s weeks
%1$s – %2$s months
Part number: 50811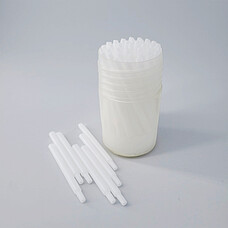 LUER EXTENSION 70 mm (45 pcs.)
Delivery time:
%1$s – %2$s working days
%1$s – %2$s weeks
%1$s – %2$s months
Part number: 25103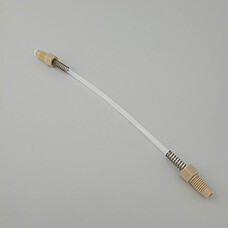 HOSE 155x3x2 FEP 2x1/4"-28 UNF
Delivery time:
%1$s – %2$s working days
%1$s – %2$s weeks
%1$s – %2$s months
Part number: 164790