This is a required field.
Invalid
Part number
Error in validation!
Liquid density sensor:

L-Dens 2300
+6
Cost-effective OEM liquid density sensor
Process optimization through continuous density measurement
Compact design, low space requirement
Wetted parts, even for aggressive liquids
Looking for consumables & accessories for this product?
Click here
The L-Dens 2300 liquid density sensors are compact OEM modules with an accuracy of 1 kg/m³. Their small size makes them easy to integrate into measurement systems. The 2 mm oscillating U-tube requires only very low flow rates, and particles with a size of up to 0.7 mm can be handled with ease.
The instruments are available with a stainless steel or glass oscillator. Use them to measure the density of non-corrosive media, such as fuels, and aggressive media, such as sulfuric acid.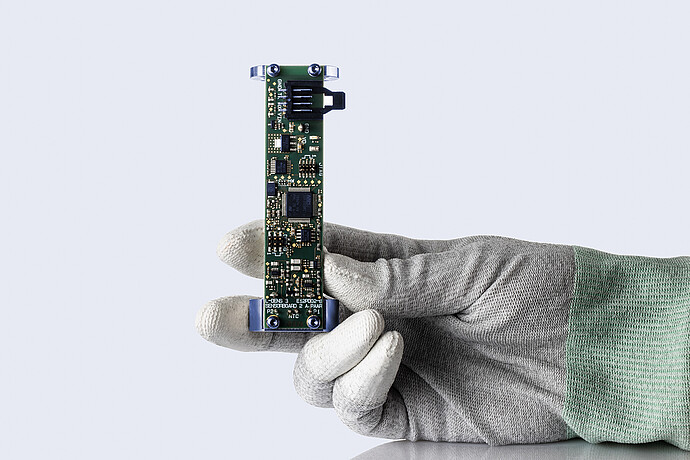 A liquid density sensor fit for tight spaces
Integrate the L-Dens 2300 OEM module into different systems: The sensor and circuit board form a small, compact unit
Design your systems to be more flexible when it comes to space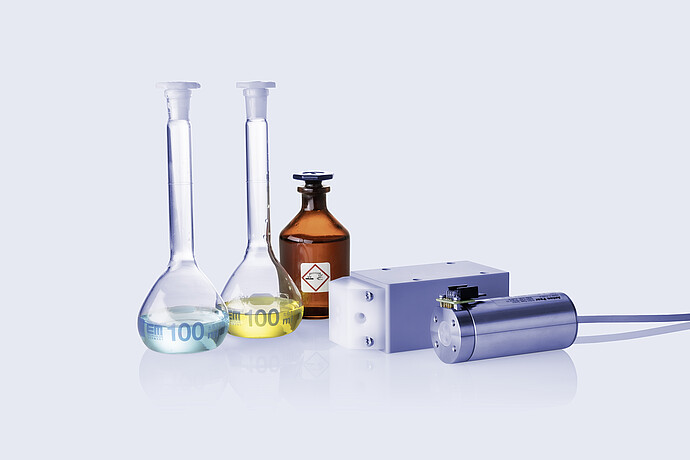 Resistant even to aggressive liquids
Choose from two types of oscillators: stainless steel for non-corrosive liquids (Version SST) or borosilicate glass for aggressive liquids (Version GLS)
Use the instruments for a variety of applications: Measure the density of fuels, measure the concentration of acids, emulsions and alcohols, and conduct dialysis concentrate measurements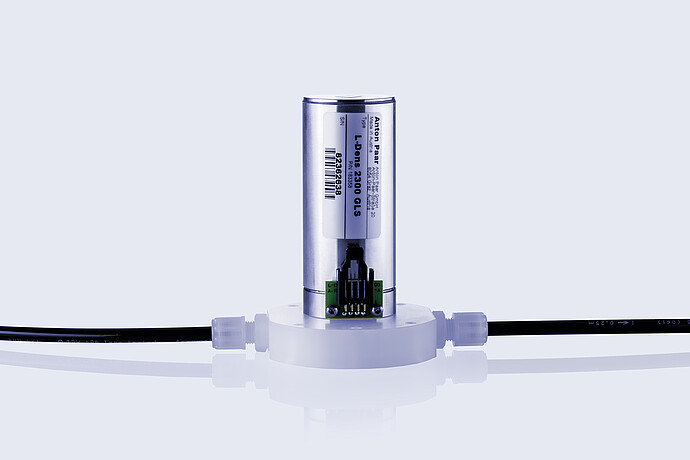 A liquid density sensor with 3-digit accuracy
Measure continuously with an accuracy of 1 kg/m³ from a flow rate of 10 L/h with these liquid density sensors
Optimize your process with the instrument's accuracy and one-second information updates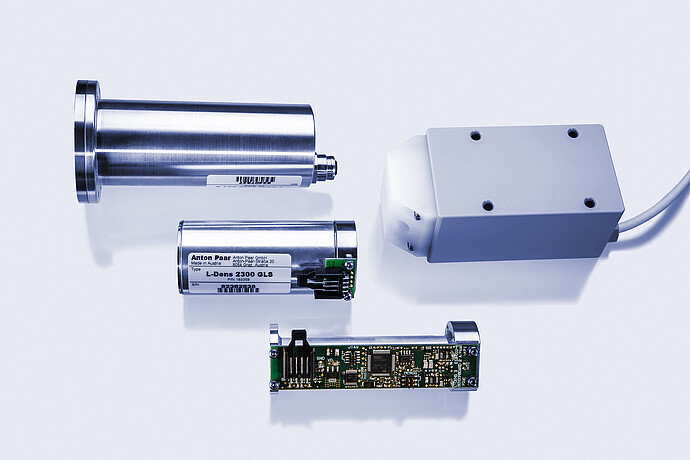 Rely on 40 years of experience
Know you get Anton Paar quality: The OEM liquid density sensors L-Dens 2300 are part of our L-Dens process density meter product group
Profit from Anton Paar's 40 years of experience in process density measurement
L-Dens 2300
Version: GLS
Version: GLS FCM
Version: GLS PP
Version: SST
Version: SST E
Measuring range
500 kg/m³ to 2000 kg/m³
Standard adjustment range
500 kg/m³ to 2000 kg/m³
Material of the wetted parts
GLS: glass, PVDF, Kalrez
GLS FCM: glass, PAS-PVDF, EPDM
glass, PVDF, Kalrez
1.4571, 1.4404
1.4571, 1.4404, FKM
Special feature
FCM: FDA-compliant plastics
PP: additional PP housing
E: Extended electronics and additional housing
Accuracy in the adjusted range
1 kg/m³
Process temperature
-10 °C to +60 °C
10 °C to 80 °C
(95 °C for 30 min.)
-10 °C to +60 °C
Ambient temperature
(non-Ex versions)
-10 °C to +50 °C
-10 °C to +50 °C
-10 °C to +60 °C
Process pressure absolute
Max. 6 bar
Max. 16 bar
Recommended flow rate
10 L/h to 70 L/h
10 L/h to 80 L/h
Communication
RS-232
Process connection
Flange plate & adapters
G 1/8"
Flange plate & adapters
Flange plate
Dimensions (L x W x H)
88 mm x 38 mm x 48 mm
126 mm x 56 mm x 46 mm
99 mm x 34 mm x 38 mm
134 mm x 64 mm x 64 mm
Anton Paar Certified Service
The Anton Paar quality in service and support:
More than 350 manufacturer-certified technical experts worldwide
Qualified support in your local language
Protection for your investment throughout its lifecycle
3-year warranty
Learn more