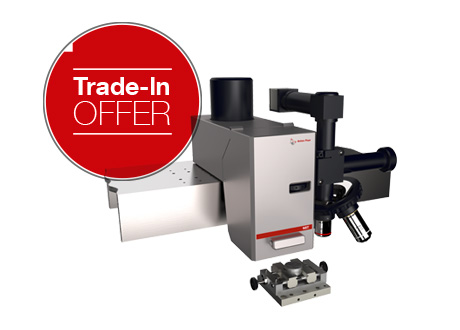 Trade Up to an Anton Paar Indenter or Scratch Tester
Is it time to replace your current indenter or scratch tester?
Do you spend most of your time setting up test parameters and waiting for instrument stabilization?
Do you want to do actual creep tests?
Are you having issues with thermal drifts higher than 0.2 nm/min?
Do you wish you could just click 3 times to start an experiment?
Are you trying to reduce repair and maintenance costs?

If you answer yes to any of these question we have a solution for you.
Anton Paar is making it easy for you to upgrade to the most stable indenter on the market and the leading scratch testing equipment. Trade in a competitor's instrument and receive up to 40 % discount on an upgrade to an Anton Paar indenter or scratch tester.

Rest assured that your new instrument will be safeguarded for the future with a service plan from Anton Paar's certified service team.