This is a required field.
Invalid
Part number
Error in validation!
Handheld alcohol meter:

Snap
Accuracy of 0.2 %v/v
One Snap 41 replaces all your glass hydrometers
Tailored to the needs of microdistilleries
Looking for consumables & accessories for this product?
Click here
Snap 41 and Snap 51 are digital alcohol hydrometers for on-site measurement of spirits with outstanding accuracy. One instrument will replace all the glass hydrometers in your distillery and ensure what is on the label is in the bottle. Snap 41/51 measures the alcohol content in all your sugar-free distilled spirits at any strength along the whole production process. Use the portable instrument directly at the container and get results within a few seconds. With cutting-edge technology in a long-life instrument, the Snap series gives your hand-crafted spirits the high-quality measurement they deserve.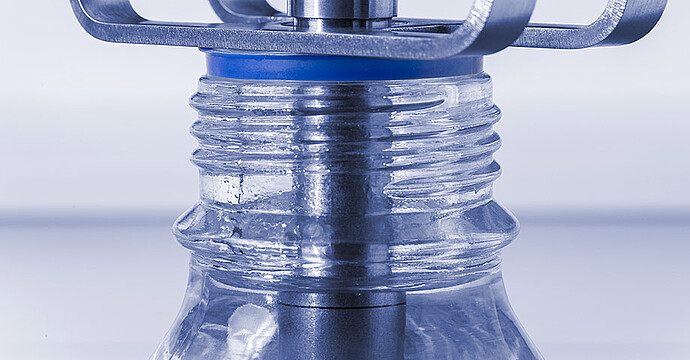 Alcohol measurement with easy procedures – no human errors
Temperature correction of results is done automatically: no need for temperature correction tables
Values are shown in %v/v (corrected to 20 °C or 15 °C for the Japanese market) or °Proof (corrected to 60 °F)
Fine-tune your spirit's alcoholic strength with an accuracy of 0.1 %v/v (Snap 51) or 0.2 %v/v (Snap 41) and save valuable pure distilled spirits.
The influence of viscosity on your result is automatically corrected.
Calibration and adjustments are easy to perform with deionized water, following the predefined routine.
Snap 51 can identify samples via RFID for excellent traceability of results
Read results from the large color screen. With Snap 51 you can store them and print or export them to a PC via Bluetooth® later on.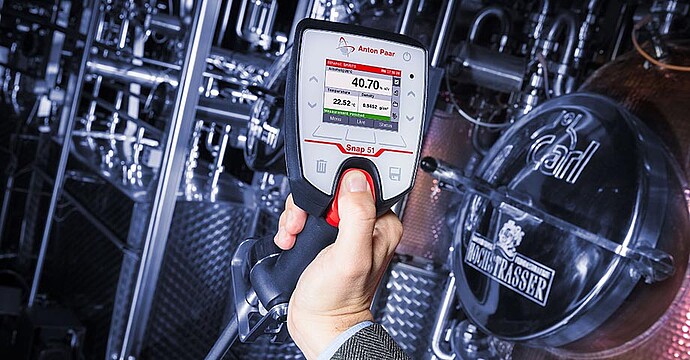 Use the same portable alcohol meter along the whole production process
Alcohol measuring range from 0 %v/v to 100 %v/v
All your glass hydrometers are replaced by one digital alcohol hydrometer.
You can use Snap 51 during all stages of spirits production.
The sugar concentration in fruit juices can also be measured.
If you already have an alcohol meter in your lab, use Snap 41/51 for additional quick checks during production or for intake control.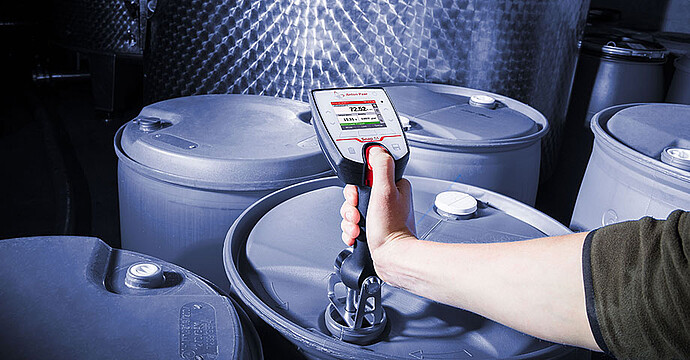 Perform your alcohol measurements on-site in 30 seconds
2 mL of sample are taken directly from the storage container with the help of the built-in pump.
Gesture control enables one-hand operation so you can hold steady when measuring difficult to reach samples.
Convenient left- and right-handed use
Measuring cell with inspection window and backlight for convenient inspection of proper sample filling.
Automatically rotating screen for conveniently readable results at any instrument position
The newly designed metal bracket ensures a stable, balanced positioning of the instrument on the sample container.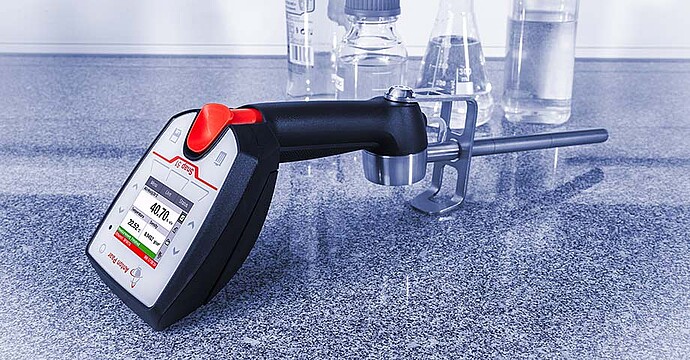 An impressively long working life
Robust measuring cell made of metal (Inconel) with a splash-proof housing and hard-glass front
Operated via capacitive keys with a sensitivity suitable for use with or without gloves
Designed for on-site use at the storage location of your spirits
Special rubber protection for measuring cell included to absorb knocks during routine operation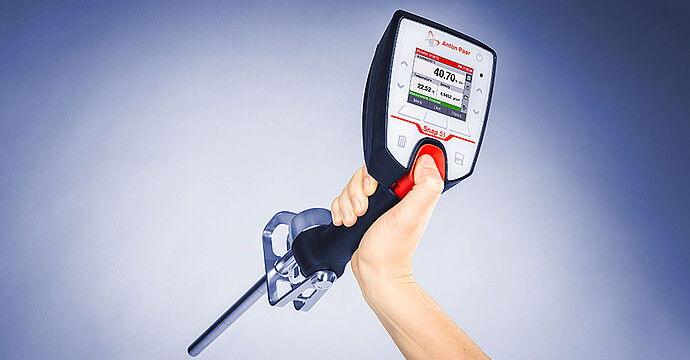 A high-class digital alcohol meter from the market leader
The alcohol concentration is derived from a highly accurate density measurement based on the oscillating U-tube principle.
Anton Paar is the market leader in this technology and has more than 50 years of experience.
Digital alcohol meters from Anton Paar are the industry standard, used by large-scale distilleries, governmental organizations, and craft distilleries.
Snap 41
Snap 51
Patents granted
Patent AT516421 (B1), EP3015847 (B1)
–
Measuring range
Alcohol: 0 %v/v to 100 %v/v
Temperature: 5 °C to 30 °C (41 °F to 86 °F)
(automatic temperature correction)
Alcohol: 0 %v/v to 100 %v/v
Temperature: 0 °C to 40 °C (32 °F to 104 °F)
(automatic temperature correction)
Accuracy
Alcohol: 0.2 %v/v
Temperature: 0.2 °C (0.4 °F)
Alcohol: 0.1 %v/v
Temperature: 0.1 °C (0.2 °F)
Repeatability, s.d.*
Alcohol: 0.1 %v/v
Temperature: 0.1 °C (0.2 °F)
Alcohol: 0.05 %v/v
Temperature: 0.05 °C (0.1 °F)
Reproducibility, s.d.*
Alcohol: 0.15 %v/v
Alcohol: 0.07 %v/v
Resolution
Alcohol: 0.01 %v/v
Temperature: 0.1 °C (0.1 °F)
Alcohol: 0.01 %v/v
Temperature: 0.01 °C (0.01 °F)
Ambient temperature
0 °C to 35 °C (32 °F to 95 °F)
-10 °C to +50 °C (14 °F to 122 °F)
Measuring principle
Oscillating U-tube technology
Oscillating U-tube technology
Supported measuring units
Alcohol concentration in %v/v at 20 °C or at 15 °C, °Proof
Alcohol concentration in %v/v (at 20 °C or at 15 °C) or °Proof
Density
Sugar/extract concentration in °Brix or °Plato
Ten programmable custom-specific measuring units
Internal Storage
–
1024 measured results, 250 sample IDs, 30 measuring methods
Power supply
Three 1.5 V LR06 AA alkaline batteries
Three 1.5 V LR06 AA alkaline batteries
Sample volume
2 mL
2 mL
Dimensions
245 mm x 103 mm x 126 mm (9.6 in x 4 in x 5 in)
468 mm x 108 mm x 119 mm (18.4 in x 4.3 in x 4.7 in)
Weight
660 g (23.3 ounces)
860 g (30.3 ounces)
Interfaces
Bluetooth® (for software update only)
Bluetooth® (data transfer to a PC or printer), RFID (sample identification)
Protection class
IP54
IP54
Optional available accessories
Wristband, rubber protection housing for the operating panel, transportation suitcase
Wristband, rubber protection housing for the operating panel, portable Bluetooth® printer, Bluetooth® USB adapter
Anton Paar Certified Service
The Anton Paar quality in service and support:
More than 350 manufacturer-certified technical experts worldwide
Qualified support in your local language
Protection for your investment throughout its lifecycle
3-year warranty
Learn more
Consumables & Accessories
Consumables & Accessories
Not all items are purchasable online in specific countries.
To find out if you can purchase online from your location, check the online availability below.
Online price only
|

excl.

incl.

0

VAT