This is a required field.
Invalid
Part number
Error in validation!
Microfocus X-ray source:

Primux 50
Highly brilliant, pre-aligned, and ready-to-use microfocus X-ray source
Optimized multilayer X-ray optics for high-intensity focused or collimated beam
Compact design and pre-fit system permit easy exchange of the X-ray tube
Looking for consumables & accessories for this product?
Click here
Primux 50 is the latest microfocus X-ray source developed by X-ray experts from AXO DRESDEN and Anton Paar. It can be used with various tailored focusing or collimating multilayer X-ray optics to provide an optimized beam for all applications. Due to their compact design, Primux 50 sources and optics can be used in customized setups or as an upgrade for existing systems.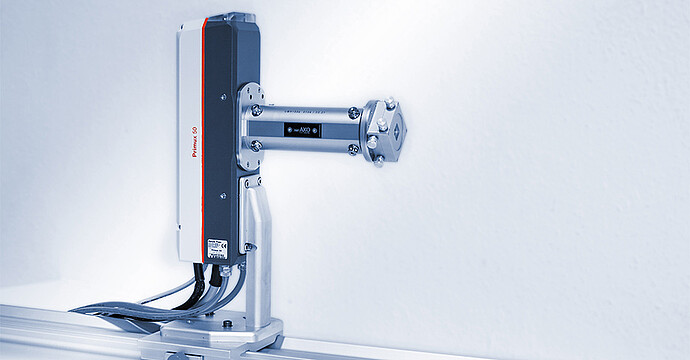 Microfocus X-ray source of compact design and high brilliance
Optimized high-voltage and current for each anode material (e.g. Cu, Mo, Ag)
Latest generation of microfocus X-ray tube with small spot size
Powerful high-voltage generator in a 19-inch rack
Tailored multilayer X-ray optics for each photon energy and various applications (e.g. high resolution or high flux) and beam geometry (focused or parallel beam) are readily available and exchangeable.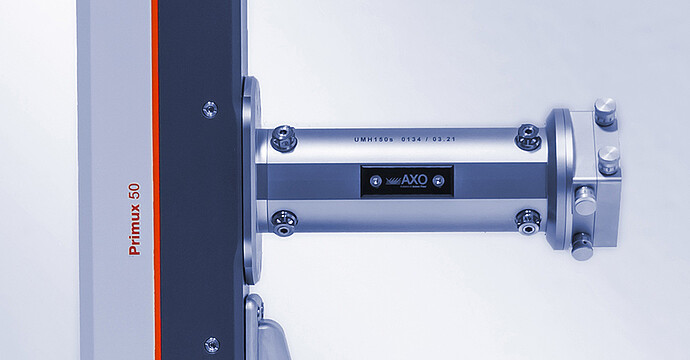 High intensity and robust design
Anton Paar-designed water-cooled tube jacket

Optimization of distance between X-ray tube and X-ray optics for highest intensity
All components designed and selected for a long lifetime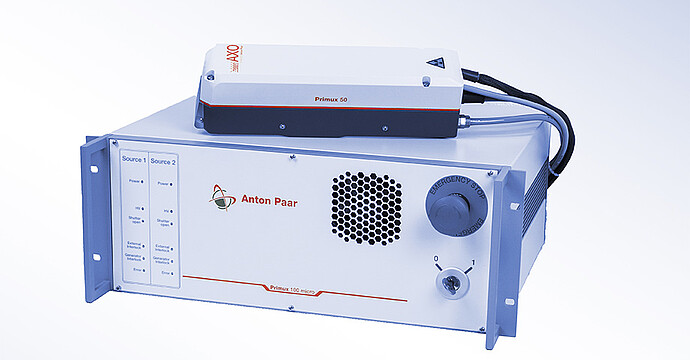 Easy integration and exchange
Compatible with standard 19-inch racks and common hardware interfaces
Fast and easy tube exchange, no service visit required
No required maintenance and low energy consumption for minimum operating cost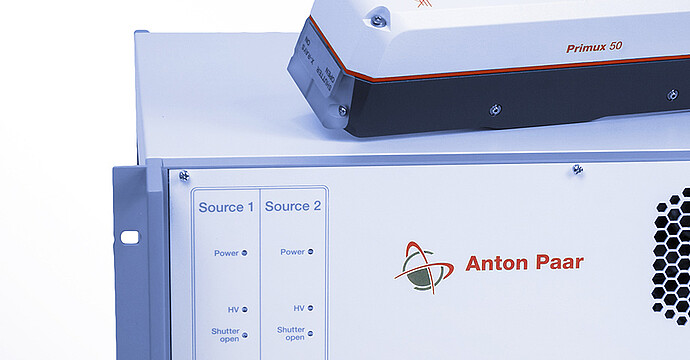 High user safety and easy operation
Automatic procedures for tube ramp-up and shutdown
Various safety circuits, thermo switch, and reliable shutter design
Target material
Cu, Mo, Ag, others on request
Focal spot size
(acc. to DIN EN 12543-5)
50 µm diameter (Cu, Mo, Ag)
Max. power
50 W
Cooling
Water-cooling
Dimension (L x W x D)
3070 mm x 72 mm x 79 mm (H x W x D)
Weight
7 kg (excl. control unit)
Anton Paar Certified Service
The Anton Paar quality in service and support:
More than 350 manufacturer-certified technical experts worldwide
Qualified support in your local language
Protection for your investment throughout its lifecycle
3-year warranty
Learn more