This is a required field.
Invalid
Part number
Error in validation!
Temperature control:

Peltier systems with TruGap™
+1
TruGap™ measures the real gap size to ensure accurate measurements even if the measuring temperature changes
No loss of accuracy: set the zero-gap at any temperature you want
Reduces waiting times: T-Ready™ detects when temperature equilibrium is reached and starts the test automatically
Looking for consumables & accessories for this product?
Click here
Peltier systems with TruGap™
Contact
Gap size accuracy is one of the main influencing factors when it comes to rheological measurements. Whenever a sample is heated or cooled, the gap changes due to thermal expansion or shrinkage. Peltier temperature control with integrated TruGap™ functionality automatically measures and thus controls the real gap size. In combination with the T-Ready™ feature, which tells you when the right temperature is reached and the measurement can be started, it builds the perfect system to eliminate a major error source and to save time during sample preparation.
Accurate gap setting is essential for error-free measurements
The accuracy of the gap setting is essential for reliable rheological measurements with parallel-plate and especially cone-and-plate measuring systems. Because of temperature changes during rheological tests the gap size increases or decreases due to thermal expansion or shrinkage of the measurement geometry. The unique TruGap™ functionality for MCR rheometers enables accurate monitoring and control of the real gap size during sample preparation and measurements. As a result, measuring errors due to gap changes are eliminated, which leads to accurate and reliable measuring results.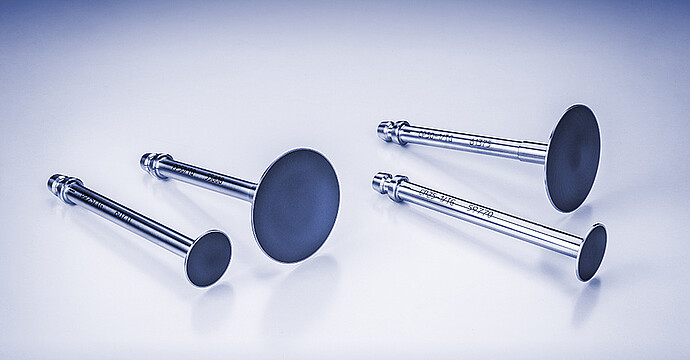 Real-time gap measurement as a real time-saver
The TruGap™ functionality is based on a magnetic induction method and is independent of temperature. The smallest length changes of the measuring geometry are recognized and the gap size is immediately adapted to the desired constant value. The gap measurement itself has no unwanted influence on the rheological result and works for all kinds of samples, except magnetic samples. TruGap™ works over a wide temperature range (-40 °C to 200 °C) in combination with Peltier-based temperature systems for cone-and-plate and parallel-plate measuring systems. The system is calibrated before delivery, so it is ready for operation right away.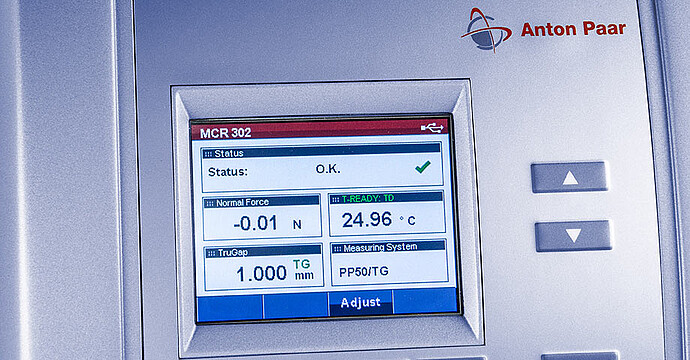 TruGap and T-Ready are key to productivity
When working with parallel-plate and cone-and-plate measuring systems, zero-gap usually needs to be set at the desired temperature before the measurement. TruGap™ eliminates this time-consuming procedure by automatically setting the zero-gap at any temperature. Additionally, the T-Ready™ function automatically detects and signals immediately when the desired measuring temperature (temperature equilibrium) is reached. In this way the rheological test can be started automatically at the temperature equilibrium of the sample, which reduces undesired waiting times and significantly increases sample throughput in the daily routine.
Anton Paar Certified Service
The Anton Paar quality in service and support:
More than 350 manufacturer-certified technical experts worldwide
Qualified support in your local language
Protection for your investment throughout its lifecycle
3-year warranty
Learn more