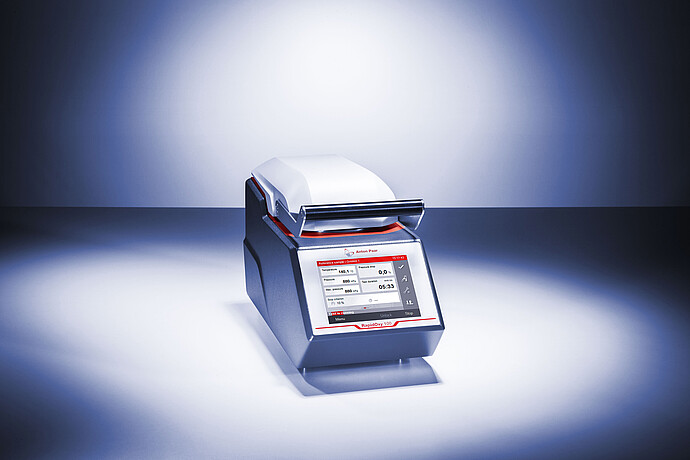 Anti-Aging for Sunscreen
2020-06-29

| Corporate
Summer is just around the corner, and some will take a look at their old suncreen tubes from last season. "Use up within 12 months after opening," they usually read. How does the manufacturer know that? Anton Paar's RapidOxy 100 brings the answer.
With the RapidOxy 100, Anton Paar offers a device for the rapid determination of the oxidation stability of various substances, including emulsions and creams. With this small and fancy instrument manufactured by Anton Paar ProveTec in Dahlewitz (Germany), users can make statements about the shelf life of sunscreens. When the sunscreen spoils, the molecules react with oxygen from the air. If the sunscreen has absorbed too much oxygen, it smells unpleasantly, even becomes rancid, consistency and color change or the sunscreen decomposes into parts. Most probably all of us have already squeezed a cream tube once or twice and had a watery, flaky substance on our hands.
The RapidOxy 100 is used in the development of new or improved formulations of such cosmetics. Antioxidants are found in almost every product to increase shelf life. Because such antioxidants are costly, manufacturers are studying which antioxidants are most suitable and which amount they need to add.
Acceleration
The RapidOxy 100 simply accelerates the oxidation process with the help of sophisticated technology. Pour a few grams of the sunscreen into a bowl, place it in the sample chamber, close the lid and press "Start." The device automatically fills the sample chamber with oxygen up to a pressure of 700 kPa and heats the chamber quickly and precisely. For sunscreens, a temperature of 100 to 140 °C is recommended. Oxidation, i.e., simulated spoilage, is dramatically speeded up. The sample absorbs oxygen, which reduces the pressure in the sample chamber. The measurement ends when the pressure has dropped by 10 %. The longer the elapsed time between the start of the measurement and the end, the slower the sample absorbs oxygen; and the longer it can be stored.
If the sunscreen should last more than one season, storage in the fridge is recommended. However, it is best to consume it within one season.