This is a required field.
Invalid
Part number
Error in validation!
Rheo-confocal microscopy:

MCR 702e Space MultiDrive and rheo-optics
Accessory for "Structure Analysis": Rheology meets confocal microscopy
MCR rheometer with all possibilities and maximum working space for sophisticated research
Looking for consumables & accessories for this product?
Click here
MCR 702e Space MultiDrive and rheo-optics
Contact
The combination of confocal microscopy and rheology is a powerful tool for the detailed characterization of the microstructure of complex fluids and soft materials like biomimetic hydrogels or colloidal suspensions. Controlled shear conditions and direct linking to the rheological behavior enable deeper understanding of intrinsically complex materials. MCR 702e Space MultiDrive offers the unique possibility to combine different confocal microscopes with a rheometer.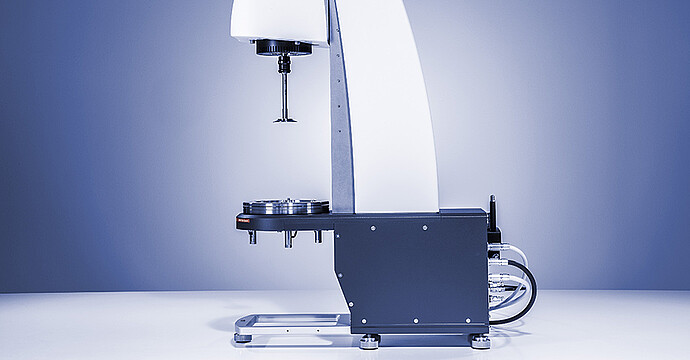 The cutting-edge research rheometer that gives you all the working space you need
When designing a "confocal rheometer" the combination of two big housings is the main challenge. MCR 702e Space MultiDrive is a fully functional rheometer based on the technology of the MCR 702e MultiDrive. It has a unique maximized working space underneath the support plate (flange) which provides the best available basis for adding a confocal microscope. The rheometer and confocal microscope can still also be used separately in stand-alone mode. In addition, the rheometer's separate electronics box makes it possible to set up the rheometer where space is limited or in a laboratory glovebox, even when using inert gas (nitrogen, argon) atmosphere.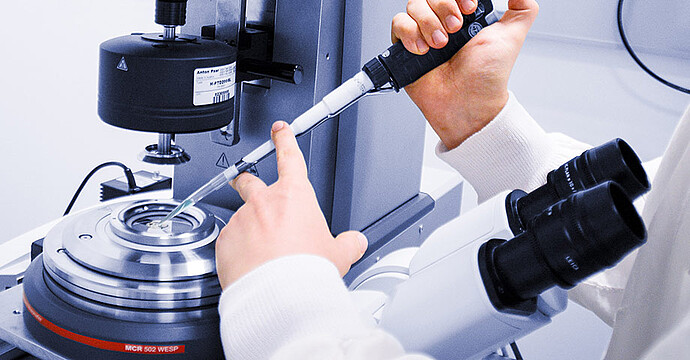 Choose your preferred confocal microscope and we'll help you integrate it
Confocal microscopy (or more precise: confocal laser scanning microscopy, CLSM) has become a standard technology in recent years. Many commercial manufacturers offer a number of different models and accessories. "Rheo-confocal setups" are always customized solutions, depending on the detailed specific user requirements. Building on various successful rheo-confocal projects over the years Anton Paar provides technical support and customized solutions, often in cooperation with the manufacturers of confocal microscopes. Contact us for a customized solution for your measurement task!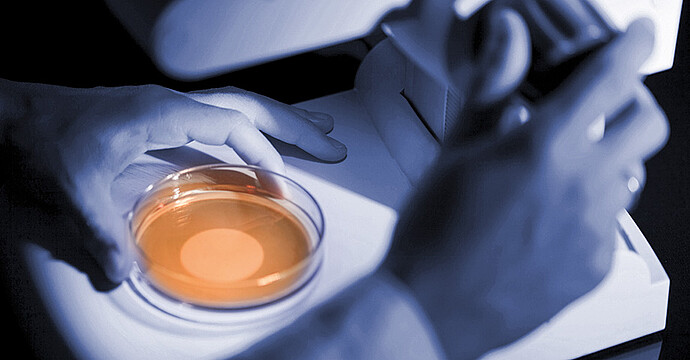 Explore yet undiscovered applications
Confocal microscopy is a well-established tool for studying nanoscopic features and processes in cells and materials. The MCR 702e Space MultiDrive "confocal rheometer" enables you to study the relationship between the rheological properties ("flow behavior"), externally applied mechanical forces, and the morphology of materials simultaneously and in real-time. This is possible with temperature control of the sample up to 300 °C. This exciting combination has undiscovered potential for multiple applications:
Life science / biology / medicine, e.g. cell biology, tissue engineering, biopolymers
Soft matter research, e.g. biomimetic hydrogels
Colloidal systems / suspensions
Crystallography
Anton Paar Certified Service
The Anton Paar quality in service and support:
More than 350 manufacturer-certified technical experts worldwide
Qualified support in your local language
Protection for your investment throughout its lifecycle
3-year warranty
Learn more