This is a required field.
Invalid
Part number
Error in validation!
Pensky-Martens flash point tester:

PMA 5
360°
Automatic Pensky Martens closed-cup flash point tester compliant with ASTM D93, ISO 2719, and more
Maximum safety: integrated fire-extinguishing system
Pre-installed standard methods, 15 user-defined programs
Looking for consumables & accessories for this product?
Click here
The automatic Pensky-Martens closed-cup tester measures the flash point at the lowest temperature at which the application of an ignition source causes the vapors of a sample to ignite.
PMA 5 is suitable for flammability applications on both biodiesel and biodiesel-blended fuels along with distillate fuels like diesel, heating oil, and kerosene. It is also commonly used for other potentially flammable liquids.
Benefits at a glance
Integrated fire-extinguishing system automatically controlled or manually released (requires N2 or CO2 gas)
The One-Twist swivel-around multi-function head guarantees the safe and easy one-hand connection of all sensors and actuators such as the shutter release, stirrer, igniter, and detector contacts.
A multi-detector combines the flash point detector and the temperature probe in a solid housing with a perfectly adjusted immersion depth
Memory for 1000 tests, 20 operators, 100 sample names
Statistical analysis (Min, Max, Mean, Repeatability)
Data handling via USB stick for import into MS Excel® or to LIMS
Convenient Operation
Test initiation by pre-installed standard test methods and the option to customize methods in 15 user-defined programs
Calibration protocol printable
Menu navigation by jog shuttle system with easy turn-and-push operation and color-coded LED indication for each operation mode
5.7" color graphics display shows real-time measurement
Password protection
Customized user flexibility
PC-software FPPNet (optional) for convenient remote handling and test data storage
Stainless steel or small-volume sample cup (optional)
Stainless steel sample temperature sensor Pt100
Bar code reader or keyboard (optional)
Application range
Up to 405 °C (°C/°F selectable)
Ignition
Gas and electric (interchangeable)
Heating
According to method or user-defined
Stirring
According to method or user-defined
Cooling
Built-in forced air (fan)
Flash point detection
Thermocouple
Sample temperature
Pt100 glass probe
Sample temperature calibration
Dynamic calibration against a certified digital thermometer and offset capability with correction table (21 calibration points)
Barometric pressure correction
Automatic correction
Safety
Overheat protection, automatic shut-off, fire-extinguishing system, password
Interfaces
3x USB, 1x RS232, 1x LAN
Gas supply
Test flame: 50 mbar of propane or butane
Fire extinguisher: 6 bar to 12 bar of nitrogen
or carbon dioxide
Power supply
115 V/230 V, 50 Hz/60 Hz, 1000 W
Dimensions
230 mm x 410 mm x 460 mm (W x D x H)
Weight
14 kg
Resolution
0.1 °C
Anton Paar Certified Service
The Anton Paar quality in service and support:
More than 350 manufacturer-certified technical experts worldwide
Qualified support in your local language
Protection for your investment throughout its lifecycle
3-year warranty
Learn more
Consumables & Accessories
Consumables & Accessories
Not all items are purchasable online in specific countries.
To find out if you can purchase online from your location, check the online availability below.
Online price only
|

excl.

incl.

0

VAT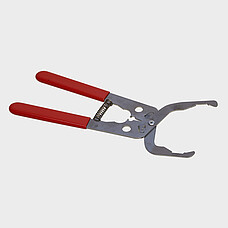 TONGS FOR TEST INSERTS
Delivery time:
%1$s – %2$s working days
%1$s – %2$s weeks
%1$s – %2$s months
Part number: 107218
Product details
Tongs for the safe handling of test cups without handle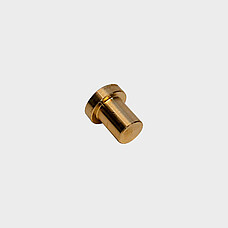 STOPPER, BRASS (Ø 18 mm)
Delivery time:
%1$s – %2$s working days
%1$s – %2$s weeks
%1$s – %2$s months
Part number: 107219
Product details
Stopper to close the multi-detector opening in the lid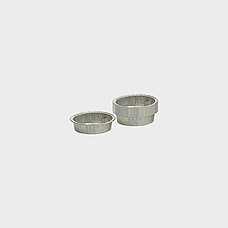 DRIP PANS, 20 mL, ALUMINUM, PACK OF 10
Delivery time:
%1$s – %2$s working days
%1$s – %2$s weeks
%1$s – %2$s months
Part number: 107266
Product details
Drip pans made of aluminum. 10 pieces.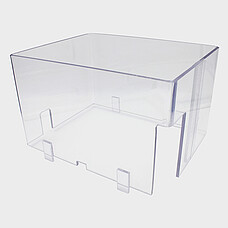 DRAFT SHIELD 5
Delivery time:
%1$s – %2$s working days
%1$s – %2$s weeks
%1$s – %2$s months
Part number: 146709
Product details
Transparent shield to protect the gas flame from drafts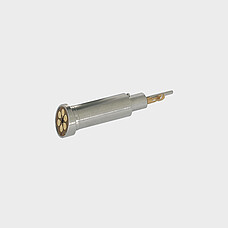 MULTI-DETECTOR 2, SHORT METAL PT100 (PMA)
Delivery time:
%1$s – %2$s working days
%1$s – %2$s weeks
%1$s – %2$s months
Part number: 164702
Product details
Multi-detector with P100 temperature sensor made of stainless steel. Short version, suitable for mini-cups only.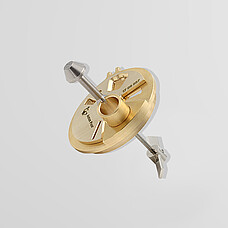 LID 2, BRASS (PMA)
Delivery time:
%1$s – %2$s working days
%1$s – %2$s weeks
%1$s – %2$s months
Part number: 175213
Product details
Lid with stirrer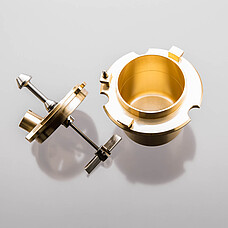 TEST INSERT (CUP AND LID), BRASS, STANDARD VOLUME (PMA)
Delivery time:
%1$s – %2$s working days
%1$s – %2$s weeks
%1$s – %2$s months
Part number: 107205
Product details
Standard Pensky-Martens test insert. The set consists of:
- 1 standard test cup made of brass (P/N 107213)
- 1 lid complete with stirrer (P/N 175213)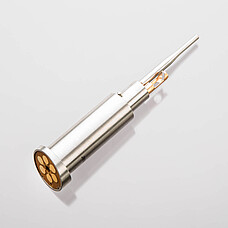 MULTI-DETECTOR 2, METAL PT100 (PMA)
Delivery time:
%1$s – %2$s working days
%1$s – %2$s weeks
%1$s – %2$s months
Part number: 164701
Product details
Multi-detector with Pt100 temperature sensor made of stainless steel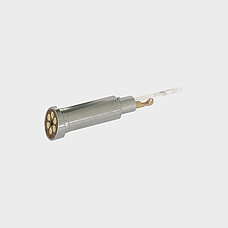 MULTI-DETECTOR 2, GLASS PT100 (PMA)
Delivery time:
%1$s – %2$s working days
%1$s – %2$s weeks
%1$s – %2$s months
Part number: 164390
Product details
Multi-detector with Pt100 temperature sensor made of glass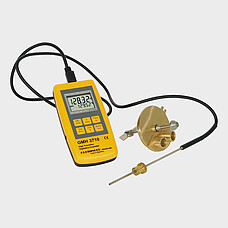 CALIBRATION SET WITH DIGITAL T. PM 4, PMA 5
Delivery time:
%1$s – %2$s working days
%1$s – %2$s weeks
%1$s – %2$s months
Part number: 189662
Product details
Calibration set with certified digital thermometer. Set for the on-site calibration of the sample temperature sensor. The Pt100 temperature sensor is dynamically calibrated against a certified digital temperature measuring device. The set consists of:
- 1 calibration lid (P/N 107211)
- 1 digital thermometer GMH with temperature sensor GTF (official certificate included) (P/N 189255)
- 1 Pt100 collar and set screw (P/N -)