This is a required field.
Invalid
Part number
Error in validation!
Microwave extraction rotor:

Rotor 16SOLV MF100
Rotor for microwave reaction systems
Reduces solvent consumption to a minimum
Up to 16 extractions simultaneously
Extractions within 15 to 30 minutes
Achieves internal temperatures up to 190 °C.
Looking for consumables & accessories for this product?
Click here
Rotor 16SOLV MF100 expands the possibilities of Multiwave 5000 for the microwave-assisted extraction of samples and is easily upgraded to accommodate acid digestion applications by interchanging screw caps. Fast, safe, and easy microwave-assisted extraction (MAE) improves both the performance and throughput of HPLC- or GC-based analysis. Extractions of PCBs, PAHs, and hydrocarbons from environmental and food samples as well as derivatization reactions prior to analysis or polymer extractions deliver perfect results within 15 to 30 minutes. The pressure vessel SOLV MF100 is equipped with a fiber-reinforced PEEK vessel jacket, allowing a maximum internal temperature of 190 °C.
Significant reduction of extraction times
Solvent consumption reduced to a minimum
Up to 16 extractions simultaneously
Meets requirements of US-EPA and ASTM methods
Vessels are hermetically sealed and easy to handle
The highest safety standards with GS and ETL certificates
Temperature- and pressure-controlled procedures in closed vessels – perfect extractions within 15 to 30 minutes
Passive heating elements available for use of non-polar solvents
Anton Paar Certified Service
The Anton Paar quality in service and support:
More than 350 manufacturer-certified technical experts worldwide
Qualified support in your local language
Protection for your investment throughout its lifecycle
3-year warranty
Learn more
Consumables & Accessories
Consumables & Accessories
Accessories
Accessories
Not all items are purchasable online in specific countries.
To find out if you can purchase online from your location, check the online availability below.
Online price only
|

excl.

incl.

0

VAT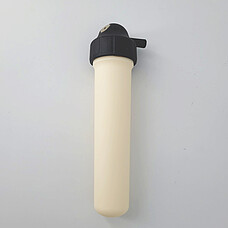 PRESSURE VESSEL HF100
Delivery time:
%1$s – %2$s working days
%1$s – %2$s weeks
%1$s – %2$s months
Part number: 5711
Product details
Complete reaction vessel for reactions at medium pressure and temperature, with a self-sealing lip type seal, a PTFE-TFM liner and a ceramic pressure jacket. Volume of vessel: 100 mL Working pressure: 40 bar (580 psi) Opening pressure: 70 bar (1000 psi) Max. temperature: 240 °C