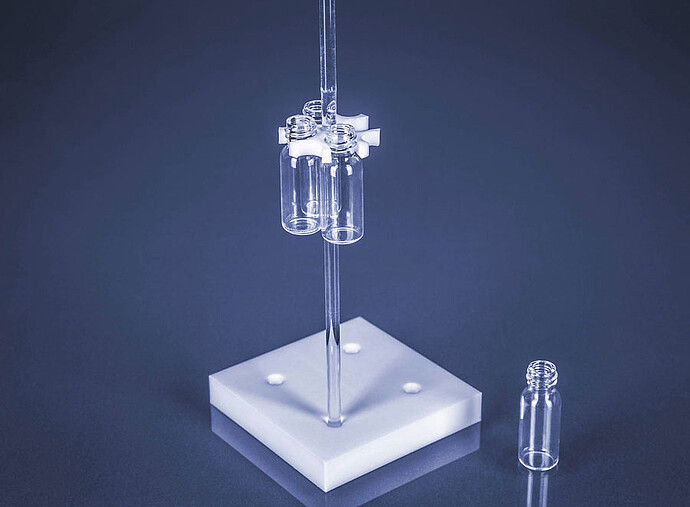 This is a required field.
Invalid
Part number
Error in validation!
Hydrolysis Set
Protein hydrolysis accessory for microwave reaction systems

Protein hydrolysis of milligrams to grams

Samples processed in less than one hour

For up to 60 samples in one run

Inert gas can be applied
Online price only
|

excl.

incl.

0

VAT
Protein hydrolysis in the liquid or gas phase is a well-established procedure for sample preparation and structure analysis. Microwave protocols reduce the overall process time to less than one hour, compared to several hours of heating with classical thermal methods.The sequencing of peptides, checking their purity, and the quantitative analysis of amino acids in a matrix are highly important fields in biomedical and pharmaceutical research. Gathering structural knowledge of enzymes or active sites of proteins is the first step in successful drug development.
Disposable glass inserts
Up to 60 samples in one run
No cross-contamination
Anton Paar Certified Service
The Anton Paar quality in service and support:
More than 350 manufacturer-certified technical experts worldwide
Qualified support in your local language
Protection for your investment throughout its lifecycle
3-year warranty
Learn more