This is a required field.
Invalid
Part number
Error in validation!
Compact digital refractometer:

Abbemat
For routine sugar and beverage analysis
Available sugar scales, e.g. Brix, saccharose, HFCS scales
Results within 4 seconds with temperature-corrected measurements
Looking for consumables & accessories for this product?
Click here
For measuring the concentration and refractive index of liquids and pastes, the Abbemat 3X00 refractometers embody reliability, precision, and convenience. These benchtop refractometers offer you an exceptional combination of technical expertise and user-friendly operation. They are not affected by environmental conditions and require minimal cleaning and no maintenance. The premium technology and compactness of the Abbemat 3X00 refractometers transform time-consuming measurements into highly efficient quality control. Choose from three instruments designed to satisfy the requirements of your field of application and budget.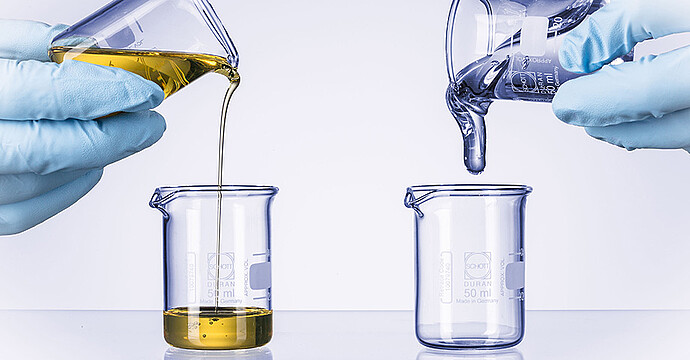 Precise concentration measurement for quality control
The Abbemat 3X00 series measures the concentration of binary solutions. With over 200 available methods – from acetic acid to Zeiss – Abbemat refractometers provide the quality control that you require.
Refractive index
Pharmaceuticals (methods acc. to Ph. EU / US / JP)
Food (e.g. Brix, sucrose, glucose, iodine value)
Beverages (e.g. Brix, invert sugar, sucrose, Zeiss)
Chemicals (e.g. sodium hydroxide, sulfuric acid)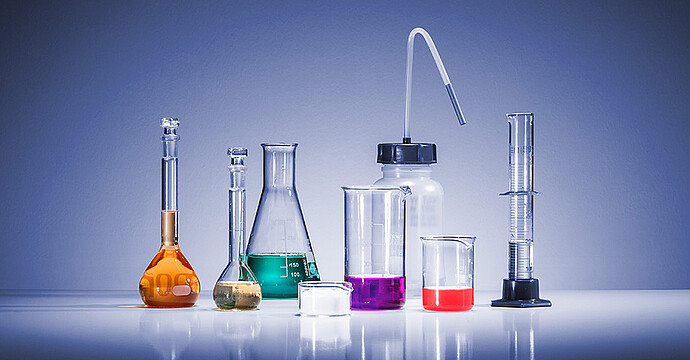 For all types of samples
Measure all consistencies within seconds – from liquids to pastes.
Measures even turbid, colored, or opaque samples
Unaffected by environmental humidity, temperature, or vibrations
Minimal cleaning required – just wipe down the measuring prism after each measurement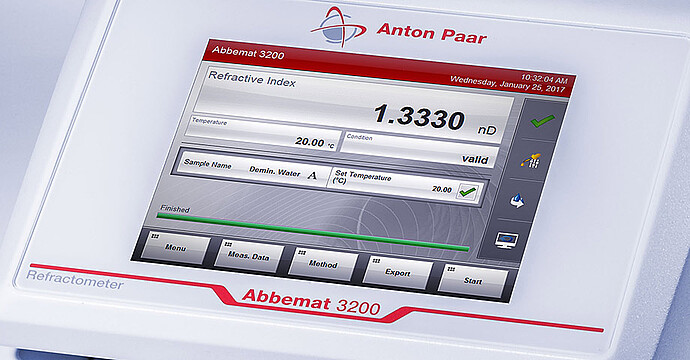 Easy to use right out of the box
The Abbemat 3X00 refractometers come ready to measure immediately after unpacking.
Ready to measure immediately after unpacking
Intuitive user interface allows access to all measurement-relevant features on a 5.8" color touchscreen
Can be operated even while wearing gloves
Automatic warnings if the measurement prism is not clean or the sample volume is too low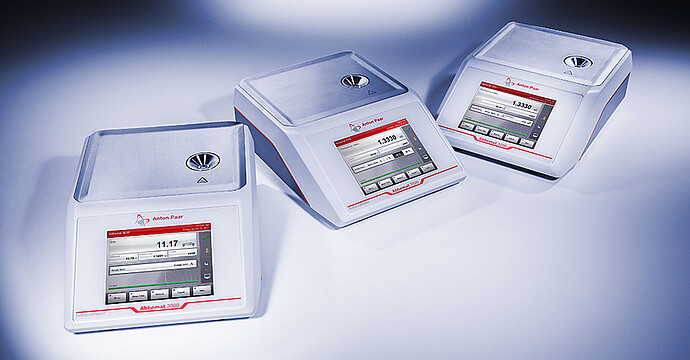 Space-saving, maintenance-free instrument
Abbemat refractometers have no moving parts and are maintenance-free, so operators can spend time measuring instead of worrying about downtimes.
Abbemat refractometers also fit nicely into any workspace – each model of the Abbemat 3X00 series takes up about the same space as a sheet of paper.
Abbemat 3000

Abbemat 3100

Abbemat 3200

Measuring ranges Refractive index scale (RI)
Range nD
1.30 to 1.66
1.30 to 1.66
1.30 to 1.72
Resolution nD
± 0.0001
Accuracy nD 1)
± 0.0001
Measuring ranges Brix scale
Range
0 to 100 %
Resolution
0.01 %
Accuracy
0.05 %
Measuring range Temperature
Range
No temperature control
20° C + 25 °C
15° C to 60° C
Temperature probe accuracy 1)
± 0.05 °C
Additional information
Wetted parts
Sapphire, FFKM, PP GF 30, stainless steel
Light source
LED light source
Wavelength
589 nm
Minimum sample volume
approx. 0.2 mL
Measuring time
approx. 5 seconds per sample (after temp. equilibration)
Default methods
Refractive Index, Brix, glucose, fructose, invert sugar, sucrose
Additional methods
More than 200 scales available on request
(e.g. syrup, honey, alcohol, urine, serum, acides, bases)
Data interface
RS-232, 2 USB ports, 1 USB serial, Ethernet Printer, Ethernet LIMS (Abbemat 3200)
User interface
5,8" inch touchscreen
Dimensions (W x H x D)
228 mm x 94 mm x 300 mm
Weight
4.4 kg
4.6 kg
4.6 kg
1) valid at refractometric standard conditions (T = 20 °C, λ = 589 nm, ambient temperature = 23 °C)
Pharmacopoeia Europe (Ph. Eur.)
Anton Paar Certified Service
The Anton Paar quality in service and support:
More than 350 manufacturer-certified technical experts worldwide
Qualified support in your local language
Protection for your investment throughout its lifecycle
3-year warranty
Learn more
Consumables & Accessories
Consumables & Accessories
Accessories
Accessories
Not all items are purchasable online in specific countries.
To find out if you can purchase online from your location, check the online availability below.
Online price only
|

excl.

incl.

0

VAT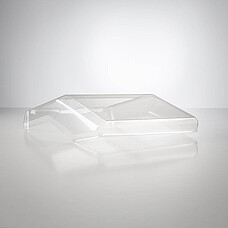 PROTECTIVE COVER FOR ABBEMAT 3X00
Compatible with:
Abbemat 3000 | 3100 | 3200
Delivery time:
%1$s – %2$s working days
%1$s – %2$s weeks
%1$s – %2$s months
Part number: 181585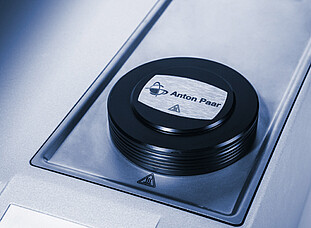 Accessory for Abbemat refractometers:
Magnetic sample cover
Compatible with:
Abbemat 3000 | 3100 | 3200
Delivery time:
%1$s – %2$s working days
%1$s – %2$s weeks
%1$s – %2$s months
Product details
For Abbemat refractometers
Prevents sample or solvent evaporating during measurement
Conveniently measure your sample, even when cover is closed
Protects your refractometer from contamination
Ideal for measuring volatile samples or samples containing solvents, e.g. alcoholic solutions