This is a required field.
Invalid
Part number
Error in validation!
Accessory for MCR:

Rheo-Microscope
+4
Combining light microscopy with rheological measurements
Automated image/video recording during measurements
Lens magnifications: 5x, 10x, 20x, 50x
Modules for polarization and fluorescence microscopy available
Temperature range from -20°C to +300 °C
Looking for consumables & accessories for this product?
Click here
The Rheo-Microscope delivers comprehensive insight into the inner structure of samples during rheological measurements, allowing visualization of the influence of shear and deformation forces on the sample structure. Furthermore, it enables you to observe and record the structure of emulsions at various points in the shear field through the microscope during shear. Thanks to the outstanding modularity of Anton Paar's MCR rheometers, this setup can be combined with polarization and fluorescence modules. It can be attached to the optical temperature control systems allowing, e.g., microscopic investigations of polymer melts and mixtures at temperatures up to 300 °C.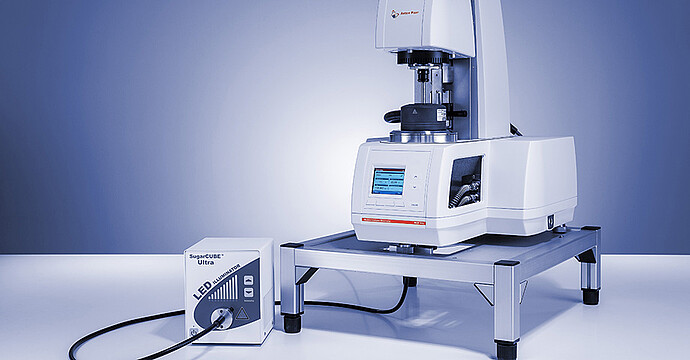 Observe your sample while gaining information on rheo-properties
Simultaneously visualize a sample's behavior and structure during shearing – this setup consists of an exchangeable camera, a microscope lens and a light source. The lens can magnify 5x, 10x, 20x, or 50x, while the glass-thickness-corrected lenses enable undisturbed imaging through the bottom glass plate. Different upper measuring systems made of glass are available to avoid reflection and increase the illuminating light in the sample. The Rheo-Microscope can be used for both single- and twin-drive rheometer configurations (counter-rotation and counter-oscillation).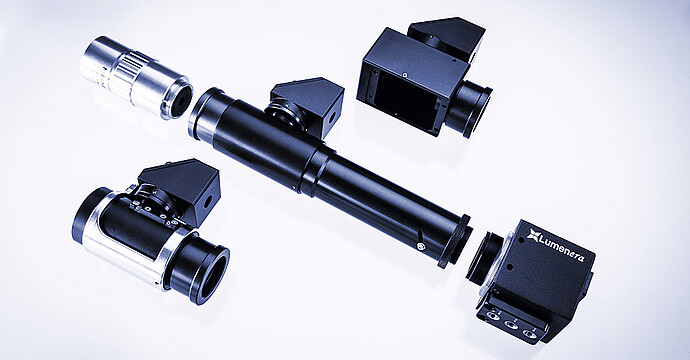 Polarization microscopy for birefringent samples
Combine the Rheo-Microscope with a module for polarized light microscopy containing rotatable polarizers for measurements under crossed and parallel polarizers. Polarized microscopy is ideal for investigations on samples with a primarily anisotropic nature that show birefringence. It can be used to examine orientation effects under shear flow of crystalline materials or to observe the formation and growth of crystals during crystallization. Both the mechanical information from the rheological measurements and the optical information from the polarized microscope lead to a better understanding of such mechanisms. An additional module for fluorescence microscopy, including a high-intensity light source and exchangeable excitation and transmission filters, is available.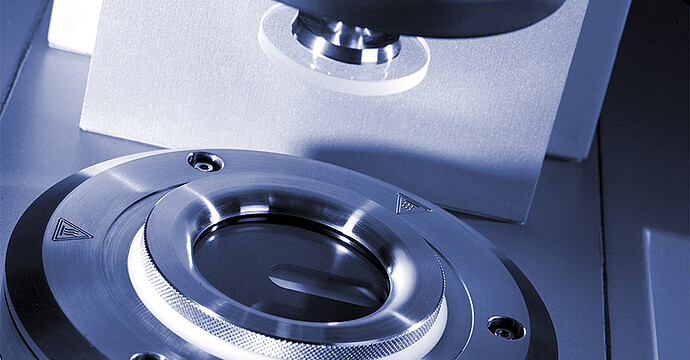 Part of the modular and easy-to-use RheoOptics Toolbox
The concept of the RheoOptics Toolbox leaves you with numerous possibilities to adapt your MCR rheometer to your needs. Quickly and easily switch to other accessories for combined optical and rheological investigations. Thus, you can combine the Peltier and electrical temperature devices with other rheo-optic tools, such as Raman spectroscopy, IR spectroscopy, (fluorescence) light microscopy, small-angle light scattering (SALS), and polarized imaging (SIPLI). This way, you efficiently use your MCR rheometer for different complementary methods in advanced materials research.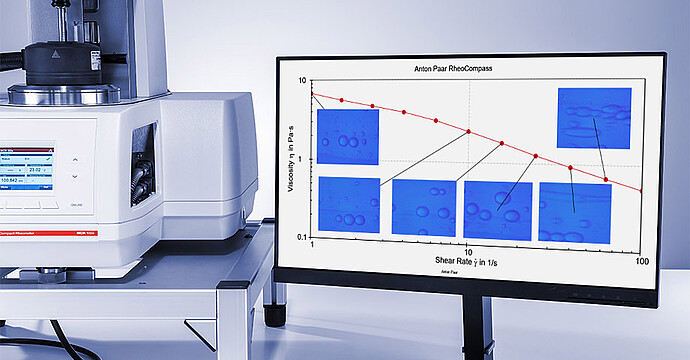 Image recording and display fully integrated into the rheometer software
The rheometer software controls both the rheometer and the CCD camera, allowing perfectly synchronized recording of images and videos. This way, images and videos are automatically recorded during the measurements and can be saved for evaluation. Images and videos are directly assigned to the respective rheological data and thus can be analyzed accordingly.
Anton Paar Certified Service
The Anton Paar quality in service and support:
More than 350 manufacturer-certified technical experts worldwide
Qualified support in your local language
Protection for your investment throughout its lifecycle
3-year warranty
Learn more
Consumables
Consumables
Not all items are purchasable online in specific countries.
To find out if you can purchase online from your location, check the online availability below.
Online price only
|

excl.

incl.

0

VAT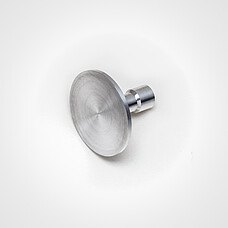 DISPOSABLE PLATE D-PP25/AL/S07 D:
25 mm, 1 pack = 10 pcs
Delivery time:
%1$s – %2$s working days
%1$s – %2$s weeks
%1$s – %2$s months
Part number: 10637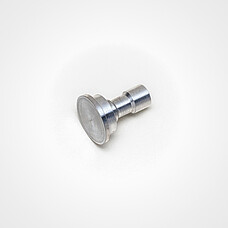 DISPOSABLE PLATE D-PP15/AL/S07 D:
15 mm, 1 pack = 10 pcs
Delivery time:
%1$s – %2$s working days
%1$s – %2$s weeks
%1$s – %2$s months
Part number: 26624