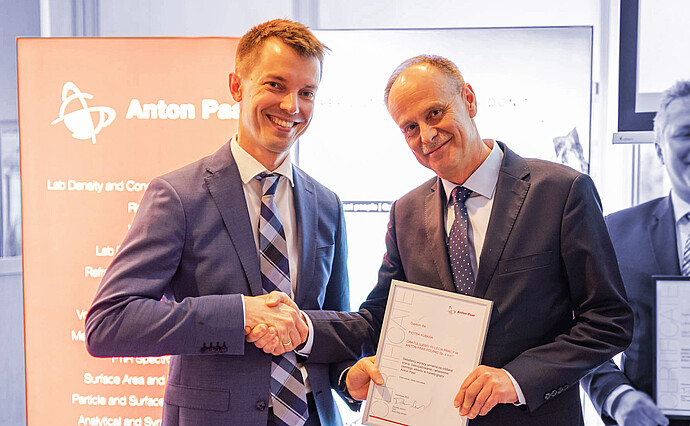 10 Years of Anton Paar Poland
2023-06-16

| Corporate
In 2013, Anton Paar opened a subsidiary in the south of Warsaw. Last month, the team of Anton Paar Poland celebrated its 10th anniversary.
At the beginning, the Polish subsidiary had seven employees. With Piotr Kubas, Beata Łęska, Katarzyna Prokopiuk, Łukasz Burchacki and Mateusz Kawecki, five colleagues from the very beginning are still working for the company today. They were honored during the anniversary celebration. With 26 employees, the team is now almost four times as large.
Anton Paar Poland has also been able to significantly increase its order intake over the last ten years – from around one million euros in 2013, the subsidiary recorded an order intake of 5.5 million euros in 2022. "We are very proud of the low staff turnover and the stable growth we have achieved in these 10 years," explains General Manager Piotr Kubas.
Congratulations on the 10th anniversary!